Panel I: Diplomacy in the Arctic
Panel Description: Seasoned Foreign Service Officer and Resident State Department Fellow, Gini Staab, will lead a discussion on the the state of diplomacy in the Arctic. Our panelists will reflect on their careers serving in government, advocacy, and academia.
Moderator: Gini Staab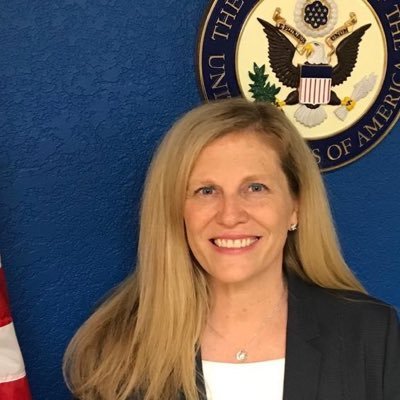 After joining the Department of State in 2001, Ms. Staab started her career in Bogota, Columbia and her subsequent posting include: Public Affairs officer in Lisbon, Portugal, Press Spokesperson in Western Hemisphere Affairs (D.C), Fraud Prevention Chief in London, England, and Director of International Narcotics and Law Enforcement in Guatemala. Most recently she served as the U.S Consul General in Nogales, Mexico. She is currently at Fletcher as the Resident State Department Fellow. Ms. Staab also teaches Diplomatic Tradecraft at Fletcher.
Panelist: Ambassador Robert Barber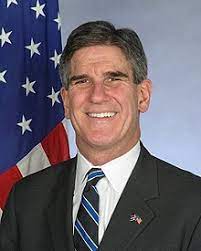 As ambassador to Iceland from January 2015 – January 2017, Barber was President Obama's personal representative to Iceland and led the U.S. Embassy-Reykjavik team of Americans and local staff.  Barber was responsible for managing all facets of the diplomatic relationship between the United States and Iceland and for developing commercial, cultural, educational, and other collaborations between individuals and organizations in both countries.
Prior to his ambassadorship, Barber was a partner for 30+ years at the Boston firm Looney & Grossman LLP, where he served on the Management Committee from 1999 to 2007 and as Managing Partner from 2000 to 2002. Earlier in his legal career, Barber worked four years as an Assistant District Attorney in the New York County District Attorney's Office.
Panelist: Joanie Simon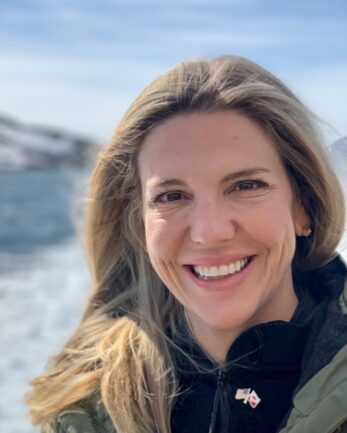 Joanie Simon joined the U.S. Consulate in Nuuk, Greenland as Principal Officer in June 2021.  Prior to her arrival, she worked to strengthen U.S. business, investment, and energy ties with Vietnam at the U.S. Consulate in Ho Chi Minh City.  She served as the Chief of Staff in Kabul from 2017 to 2018. In Washington, Joanie served in the Executive Secretariat, planning and advancing travel for Secretary Kerry and Secretary Tillerson, in the office of the Special Representative for Afghanistan and Pakistan, and covered trade and investment issues for India. She has also served overseas in Beijing.
Panelist: Anders Oskal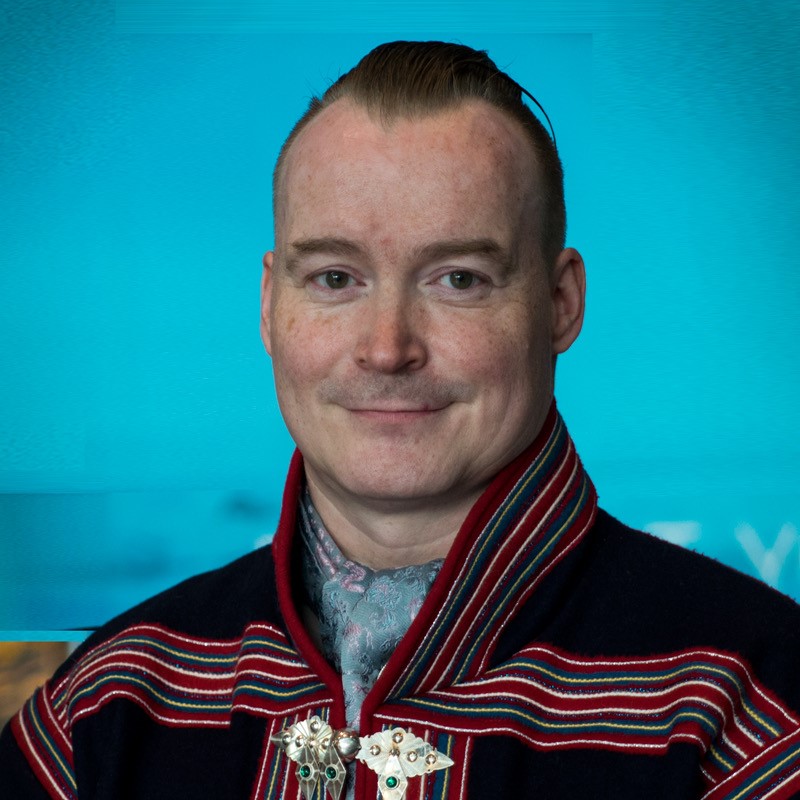 Anders Oskal is the Secretary General of World Reindeer Herders (WRH) and the Executive Director of International Centre for Reindeer Husbandry (ICR). He is a reindeer herding Sámi from Arctic Norway. Throughout his public career Oskal has worked with indigenous issues, reindeer herding and indigenous business development, both on the international and national levels. Oskal has represented World Reindeer Herders in the Arctic Council and the UN system. His experience includes co-authoring the 5th Assessment Report of IPCC, being a Member of the Civil Society Mechanism of the UN Committee of Food Security, a Member of the Governing Board of Arctic Economic Council.
Panelist: Dr. Alan Henrikson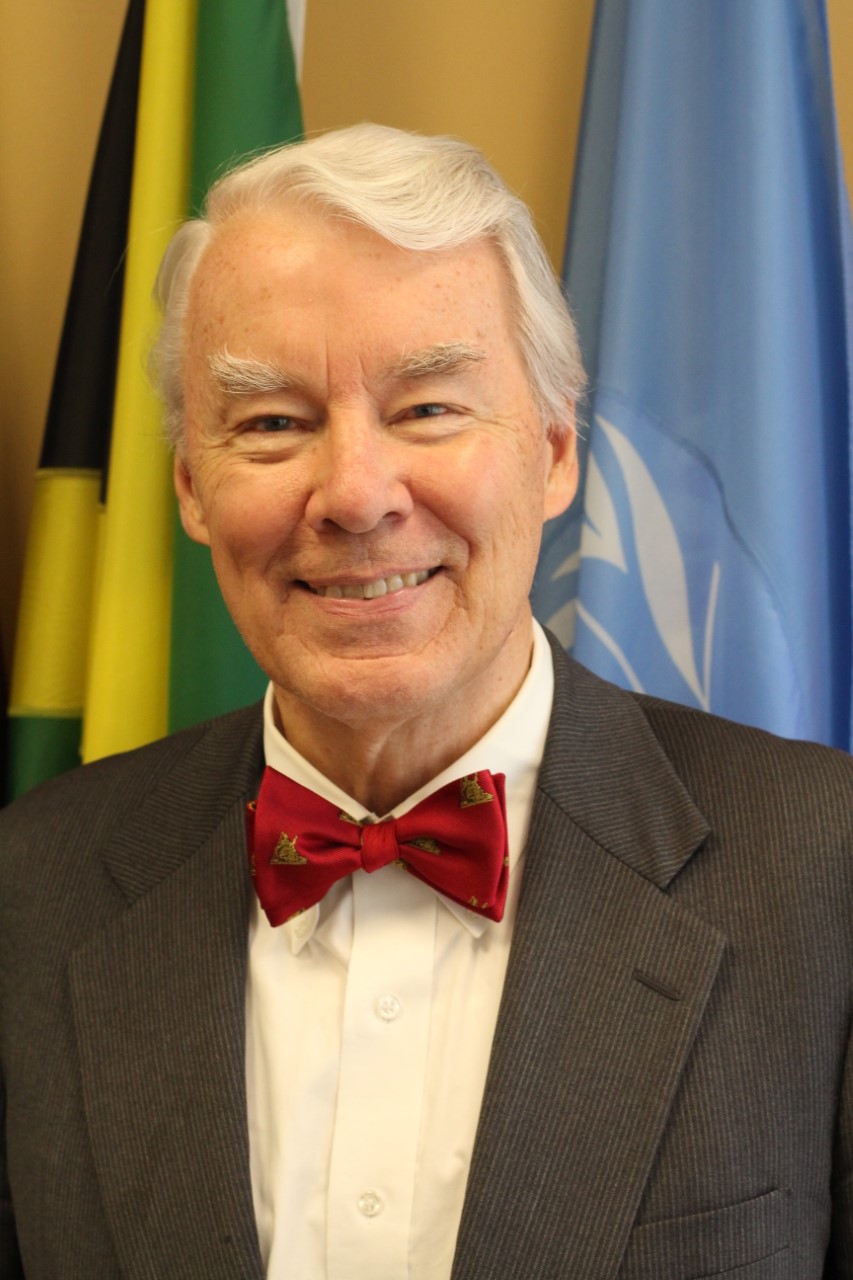 Alan K. Henrikson is Lee E. Dirks Professor of Diplomatic History Emeritus and the founding director of Diplomatic Studies at The Fletcher School of Law and Diplomacy. Long interested in Nordic/Arctic geostrategic issues as well as global governance questions, he contributed the chapter, "The Arctic peace projection: From Cold War fronts to cooperative fora," in the Routledge Handbook of Arctic Security (2020) edited by colleagues at the University of Tromsø. In 2018 he taught a course on "Diplomacy: History, Theory, and Practice" at MGIMO University in Russia. During 2010-2011 served as Fulbright Schuman Chair in US-EU Relations at the College of Europe in Bruges, and earlier was Fulbright Professor at the Diplomatische Akademie in Vienna. He thus is mindful of European as well as North American traditions and interests in the Arctic area and is supportive of current efforts to preserve "the Arctic exception" in global politics.
Panel II: The International Legal Regime in the Arctic
Panel Description: The panel's overall theme is the legal challenges in the Arctic in a time of accelerating change. Discussion will touch on the creation of the Arctic Fisheries Agreement, with its involvement of indigenous peoples and non-Arctic States, the latest 2021 flurry of continental shelf filings, and the implication of the changing security environment.
Moderator: Dr. John Burgess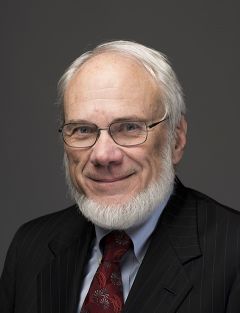 John A. Burgess, professor of practice for the LL.M. program, teaches courses on the law of the sea, and cross-border mergers and acquisitions.
Prior to his retirement in 2013, Burgess practiced law at the global law firm of Wilmer Cutler Pickering Hale and Dorr for 37 years, and during that time, chaired the firm's corporate and international practice groups, and served on its management committee. He has represented for profit, NGO, and university clients in a range of transactions throughout Western Europe, Asia, and the Middle East. He was regularly listed in Best Lawyers in America and Massachusetts "Super Lawyers" in areas of international trade, finance, mergers and acquisitions, and securities law.
Panelist: Dr. Yoshifumi Tanaka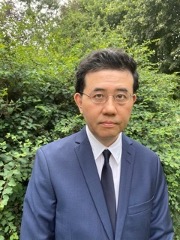 Dr. Yoshifumi Tanaka is Professor of International Law with a specific focus on the law of the sea, at the Faculty of Law, University of Copenhagen, Denmark. He holds a DES and a PhD from the Graduate Institute of International Studies, Geneva and a LLM from Hitotsubashi University, Tokyo. He has authored five books including, Predictability and Flexibility in the Law of Maritime Delimitation (Hart Publishing 2006; 2nd edn 2019), A Dual Approach to Ocean Governance: The Cases of Zonal and Integrated Management in International Law of the Sea (Ashgate 2008), The International Law of the Sea (1st edition, Cambridge University Press 2012; 3rd edn 2019; 4th edn forthcoming), The Peaceful Settlement of International Disputes (Cambridge University Press 2018), and The South China Sea Arbitration: Toward an International Legal Order in the Oceans (Hart Publishing, 2019). He has published widely in the fields of the law of the sea, international environmental law and peaceful settlement of international disputes.
Panelist: Dr. Suzanne Lalonde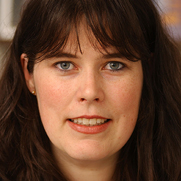 Suzanne Lalonde is a professor of Public International Law and the Law of the Sea at the Law Faculty of the Université de Montréal. She holds a Ph.D. in Public International Law from the University of Cambridge obtained under the supervision of James Crawford. Her research and publications focus on core international legal principles, in particular those pertaining to sovereignty and the determination of boundaries on land and at sea, with an emphasis on the Arctic. She was a member of the ILA Committee that reported on "Baselines Under the Law of the Sea" (2018) and co-editor of Ocean Development and International Law from 2017 to 2019. In 2018, she participated in the RCN's Canadian Leaders at Sea program. She is a member of the Canadian Arctic Security Working Group chaired by Joint Task Force North; the Transatlantic Maritime Emissions Research Network; the multidisciplinary Canadian Arctic Shipping and Transportation Research Network and the North American Arctic Defence and Security Network.
Panelist: Dr. Charles Norchi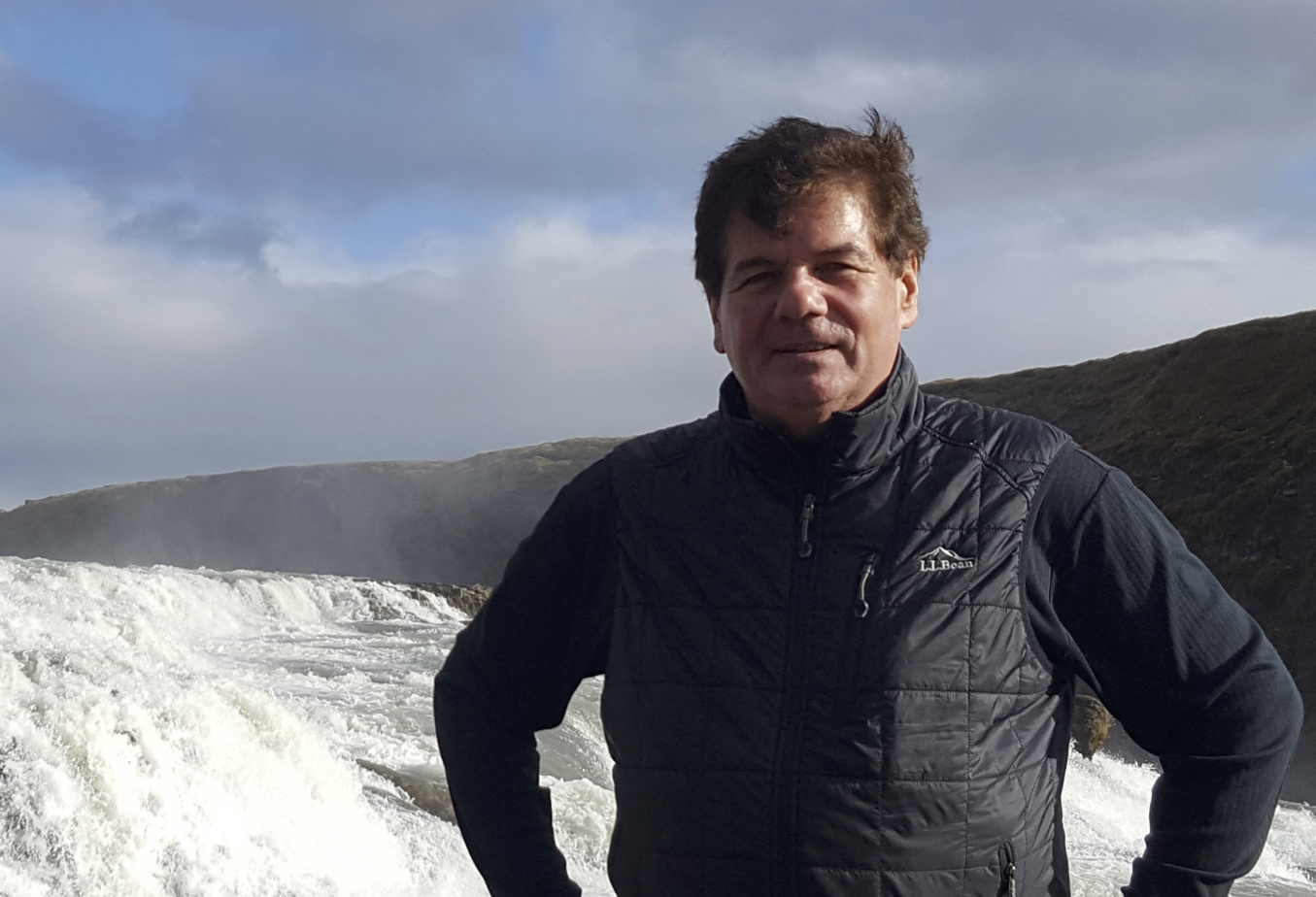 Charles H. Norchiis the Benjamin Thompson Professor of Law and Director of the Center for Oceans and Coastal Law in the University of Maine School of Law where he teaches public international law, the law of the sea, international human rights and Arctic law. Dr. Norchi worked as a journalist in Afghanistan, served as Fulbright Arctic Scholar in Iceland, Human Rights Fellow at Harvard Law School and Myres S. McDougal and Ford Foundation Fellow at Yale Law School. He is contributing editor to Global Geneva and The Journal of the North Atlantic & Arctic, co-President of the Arctic Futures Institute, co-Chair of the Institute for Law and Development Policy, a Fellow of the World Academy of Arts and Sciences and a Fellow of the Explorers Club. Professor Norchi holds academic degrees from Harvard University, Case Western Reserve University School of Law and Yale Law School.
Panel III: The Current State of Governance in the Arctic
Moderator: Dr. Rockford "Rocky" Weitz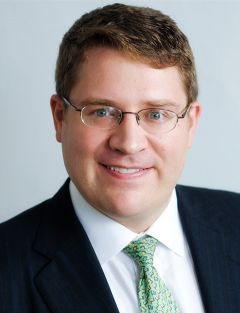 Rockford Weitz is professor of practice, entrepreneur coach, and director of the Maritime Studies Program at The Fletcher School of Tufts University. He also serves as president of the Institute for Global Maritime Studies Inc., a 501(c)(3) non-profit seeking practical solutions to global maritime challenges, and president & CEO at Rhumb Line International LLC, a consultancy providing strategic advice to entrepreneurs and startups. Rockford earned a J.D. from Harvard Law School, M.A. and Ph.D. degrees from The Fletcher School, and a B.A. in International Relations: Political Economy from the College of William and Mary. He is a fellow in the U.S.-Japan Leadership Program, a member of the Fletcher School's Advancement Council, and a member of the Council on Foreign Relations.
Panelist: Fran Ulmer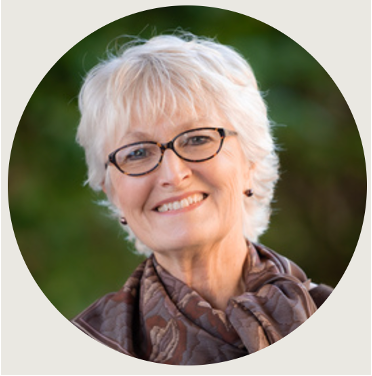 Fran Ulmer is the former chair of the U.S. Arctic Research Commission. In 2010, President Obama appointed her to the National Commission on the BP Deepwater Horizon Oil Spill and Offshore Drilling. From 2007 to 2011, Ms. Ulmer was chancellor of University of Alaska Anchorage. Before that, she was a Distinguished Visiting Professor of Public Policy and Director of the Institute of Social and Economic Research at UAA. She is a member of the Global Board of the Nature Conservancy and on the Board of the National Parks Conservation Association.
Ms. Ulmer served as an elected official for 18 years as the mayor of Juneau, a state representative, and as Lieutenant Governor of Alaska. She previously worked as legal counsel to the Alaska Legislature, legislative assistant to Governor Jay Hammond, and Director of Policy Development for the state. In addition, she was the first Chair of the Alaska Coastal Policy Council and served for more than 10 years on the North Pacific Anadromous Fish Commission.. Ulmer earned a J.D. cum laude from the University of Wisconsin Law School, and has been a Fellow at the Institute of Politics at the Kennedy School of Government.
Panelist: Dr. Andrei Zagorski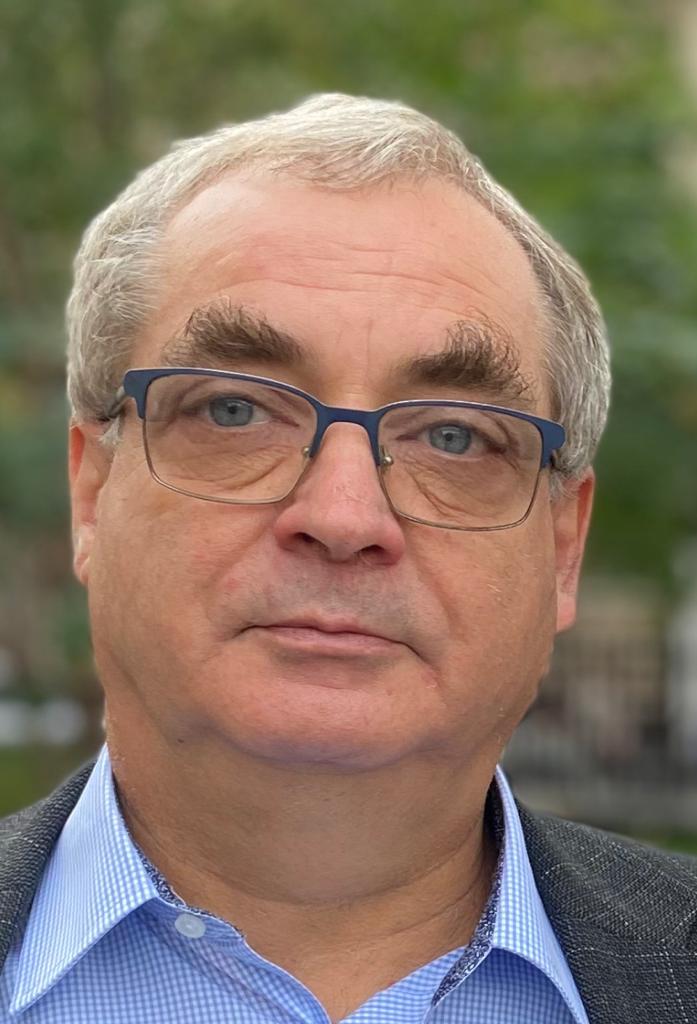 Dr. Andrei Zagorski is Head of Department of Disarmament and Conflict Resolution Studies at the Primakov National Research Institute of World Economy and International Relations (IMEMO), Russian Academy of Sciences.He is also Professor of International Relations at the Moscow State Institute of International Relations (MGIMO University), and member of the Russian International Affairs Council.He has been engaged in Arctic studies for the last 12 years concentrating on Arctic governance and security issues.
Panelist: Dr. Walter Berbrick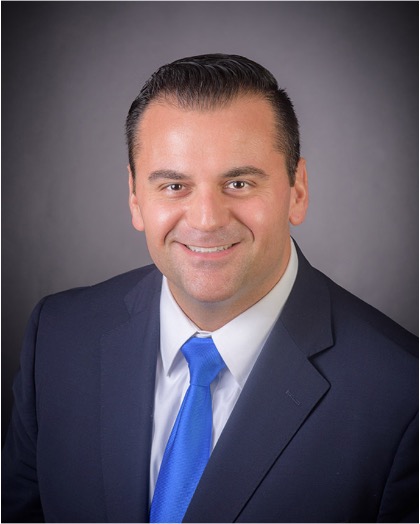 Walter Berbrick is as an associate professor in the War Gaming Department, founding director of the Arctic Studies Group and co-lead scholar of the Newport Arctic Scholars Initiative. He has authored many reports and publications on defense and foreign policy issues and is the co-author of the forthcoming book "Newport Manual on Arctic Security." Most recently, he served as the senior arctic policy advisor to the Secretary of the Navy and special representative for the Arctic region at the U.S. State Department. He is an international affairs fellow and member with the Council on Foreign Relations, holds a doctorate from Northeastern University and has served 10 years in the U.S. Navy.
Panelist: Sierra Fletcher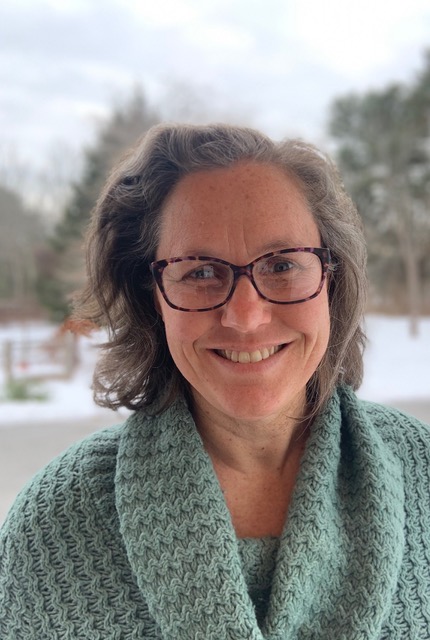 Sierra is a Principal at Nuka Research, a small consulting firm based in Alaska and New England. The company was founded to focus on oil spill prevention and response in Alaska, but has grown to provide advice, analysis, coordination, and planning support across a wider range of issues in the U.S., Canada, and beyond. This has included work with state, provincial, and federal agencies; Indigenous governments and organizations; citizens oversight groups and NGOs; and industry. With the Arctic context, Sierra has analyzed vessel traffic; assessed oil spill response policy, planning and capacity; coordinated a biodiversity monitoring program under the Arctic Council, and facilitated discussions on issues such as wastewater and air emissions from vessels. Sierra has a B.A. from Yale and a M.A.L.D. from Fletcher (2003), and is very fortunate that she continues to learn from many different kinds of experts.