by Teagan, Civic Semester Participant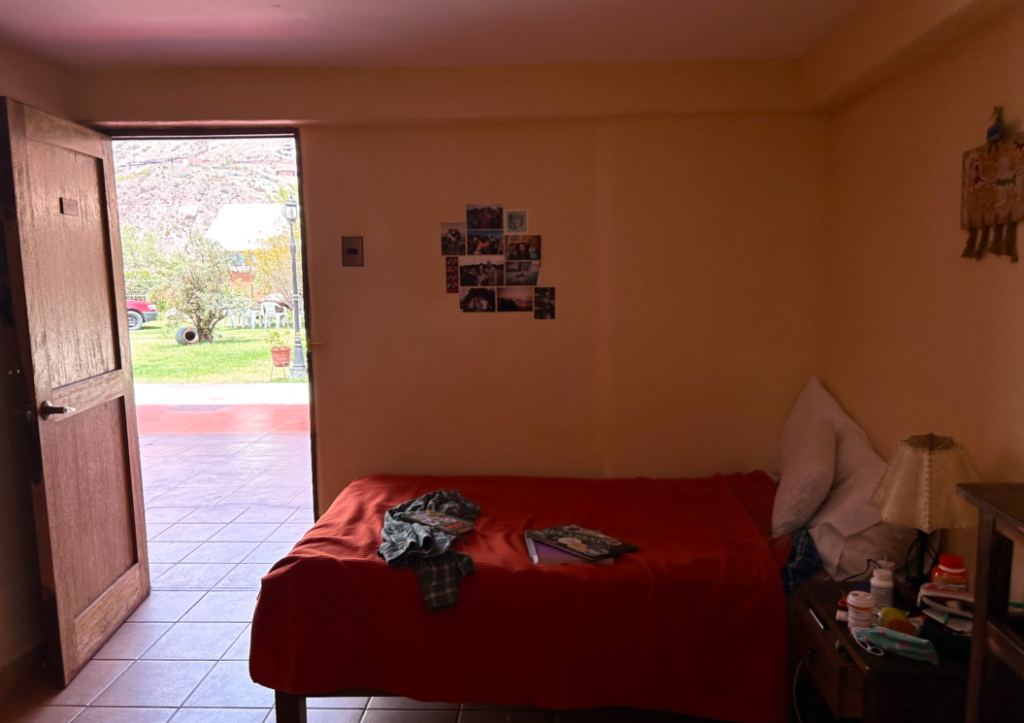 Yesterday officially marked two weeks in Urubamba. It is crazy that in just fourteen days, we've learned our way to and from the market, created our own daily routines in the program house, and begun to communicate in local landmarks and inside jokes. We've gone through a whole cycle of breakfast crews and have each taken a turn cleaning up lunch and dinner. We know what fruit stands have the best avocados, and what "tourist trap" grocery stores to avoid. We've fallen into rhythm with the sun and the moon. I truly feel that we are on the way to becoming a family, and there is nothing that I look forward to more than thirteen other smiling faces at the dinner table each night.
While we've been physically in Urubamba for a fortnight, I didn't feel quite settled until yesterday. After a lazy morning of laundry and YouTube, I put on a clean shirt and pair of jeans, did my hair with a bandana, and packed my fanny pack for a day out. I texted Tsering that I was going to Miga's, a cafe with the best pain au chocolat in the Sacred Valley, and set foot outside of the house by myself for the first time.
I only had a rough itinerary, and with no Google Maps to consult or time constraint to abide by, I felt free. I just wanted to wander through the side streets and explore the unfamiliar cafes. The walk to the Plaza de las Armas felt so familiar under the soles of my Tevas, and I even stopped the impulse to take a photo of the mountains every three minutes—a real sign of growth.
Continue reading

"Making Urubamba my Home"