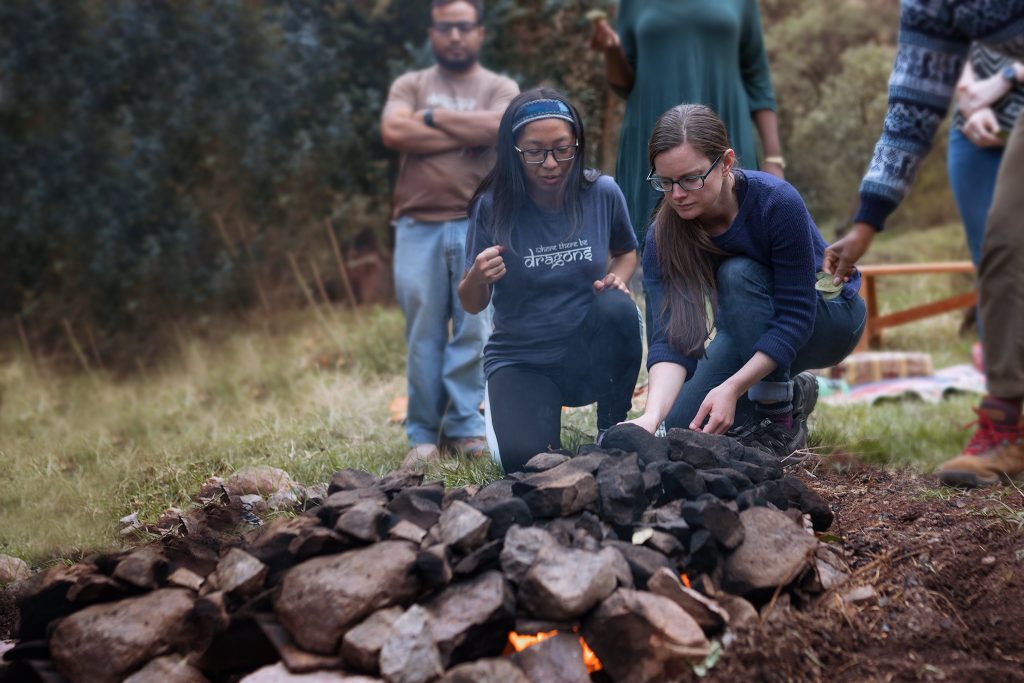 1. What was your Civic Semester experience? As a rising junior, how if at all has Civic Semester impacted your Tufts experience beyond your time in the program?
Absolutely positive! Just the idea that I'm writing about how awesome this program was already excites me. I'm not saying this in an exaggerated way: Tufts Civic Semester was a life-changing experience. I had very little idea about what civic action really entails until I gained hands-on experience in Peru where I had the amazing opportunity to work at a non-profit organization that provides physical therapy services and mental health counseling to disabled patients – an underrepresented and often disregarded group of individuals in the country. Beyond my time in the program, I always find myself engaging in rigorous self-reflection processes about civic action that have become an integral part of my life. As for my future career path, I am looking for opportunities that will allow me to engage in some level of civic work and social activism, likely international non-profit organizations.
2. How did the Civic Semester impact your Tufts education so far? Do you see any impact on your academic path, extracurricular involvements, peer group, or other areas of your life?
Definitely! Fun fact: I was seriously thinking of giving up learning Spanish after four years of studying this language in high school until I was selected as a participant of the Civic Semester program. I created so many meaningful moments in Peru and I would very much love to keep in touch with my friends there by perfecting my Spanish speaking skills. As a result, I have decided to pursue a minor in Spanish! Another fun fact: I think all my Spanish professors are quite familiar with my participation in the Tufts Civic Semester Peru program by now because of the frequency I write about this experience in analytical papers, short stories and poems. Although I plan to pursue a double major in International Relations and Sociology, I have seen myself adopting various aspects of Civic Studies in my interested research areas. Outside of classes, I have been involved with social impact groups in Beijing and New York, but I hope to return to the Tisch College and be more active there in the future!
3. What was it like coming back to campus for the spring semester? What advice would you give to future Civic Semester students about this adjustment?
I had a pretty smooth transition back to the campus. Along with the rest of the Peru cohort, we attended a lot of school activities and applied to a number of on-campus opportunities. It was not difficult making new friends in class because most of the time your fellow classmates didn't really know each other either 🙂 Clubs are also a great way to get to know new people. Based on my own experience, I would say that actively pursuing an abundance of opportunities (academic and extracurricular) on campus is a great way to reconnect with Tufts. However, it is also important to balance work time with rest time so you are not stressing yourself out during this first semester on campus.
4. Looking back, would you do it again? What overall advice do you have for students considering the program?
Of course – 100%! My family and close friends all know that I can never stop talking about my experience in Peru. I would like to tell future students that it is totally normal to feel uncertain and scared about leaving home and traveling to a new place. I was too. I had so many concerns about going to Peru: Am I able to use Spanish to effectively communicate with the locals? Can I get along with my host family? Will I suffer from high altitude sickness all the time? But everything turned out to be an absolutely rewarding experience. I realized that language is never the only thing in the world that connects you with people who share your interests and passion (I didn't really understand 1/3 of the things my mentor said to me but we managed to be great friends through our shared love for singing). I also realized that some physical and emotional discomfort from time to time has made me a much stronger and open-minded person than I ever was before. I left my home country to live and study in different countries since I was 14 years old, but none of my abroad experience is comparable to this Civic Semester experience that exposed me to another way of living my life that I had never imagined before.