I would like to present a cool list of learning/study spaces shared by college students who are continuing their studies in the US and Japan. What are the similarities and differences of your study/work space to the ones in this post?  What can you not study/work without? 🙂
Ami Yoshida – Obihiro, Japan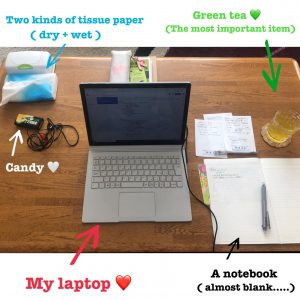 Aleksandar Sarić – It is not artistic at all, but that's what it looks like. A lot of notebooks and papers, nice view with trees and nature. Jumbo elephant – I find it to be great motivation.
Location: Medford, Massachusetts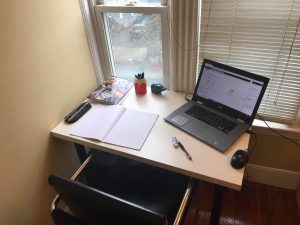 Kumail Zaidi – I have been working from home entirely since March. My advisor let me bring home my computer from the office to help with my research work. Besides, I already had a work desk at home where I used to work sometimes. It has become my primary desk now. All my meetings with my advisor etc. are on zoom. Moreover, I have been doing all the teaching over zoom as well.
Location: Medford, Massachusetts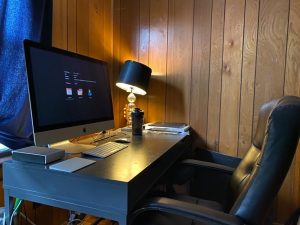 Note: The life of a university student truly consists on balancing numerous aspects of life: studies, work (for some), social life and personal care. As a graduate student myself, I particularly struggle to allocate time to participate at online social events, mainly because they feel like an extension of my school or work life. For this reason, I really appreciate all of the participant who has ever submitted replies to My Home is a Museum project. Your contributions are much appreciated!