The Tufts group is participating in our field's biggest conference, the biannual Neutrino conference.
Like other events, we've had to adapt to the circumstances of this year. The organizers of the conference have put together VR poster session rooms (many kudos to them!).
The MicroBooNE group gathered for a quick photo in front of the virtual Fermilab (which wouldn't be complete without virtual bison).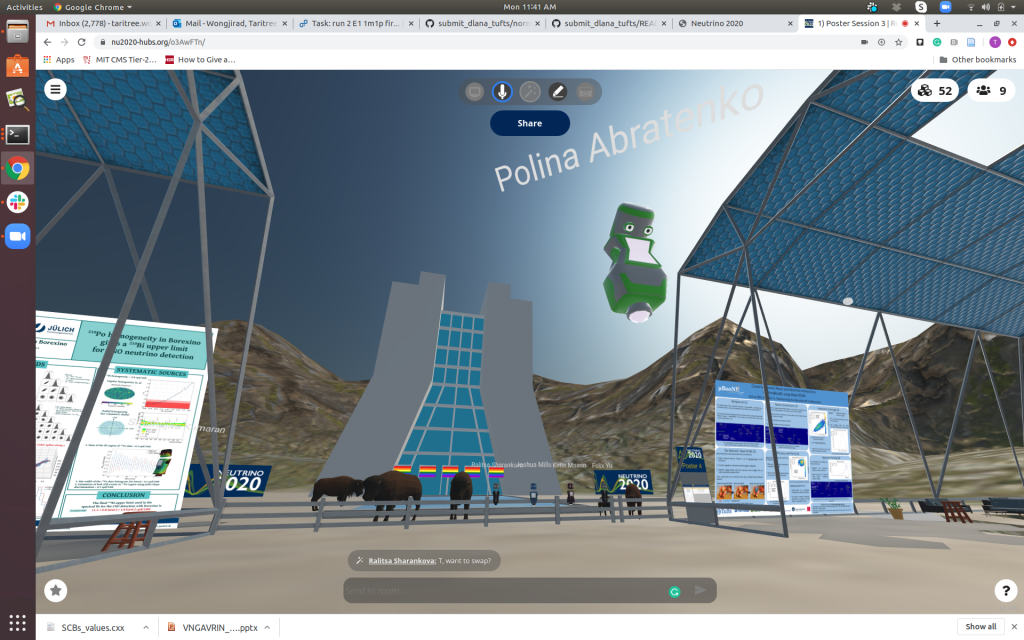 The posters from the Tufts group is as follows:
Our group's work as part of the MicroBooNE DL low energy excess analysis team and as part of NOvA's 3-flavor oscillation result will be shown in MicroBooNE's and Nova's plenary talks (both on Thurs, July 2nd).