By Cassie Chesley Henrriquez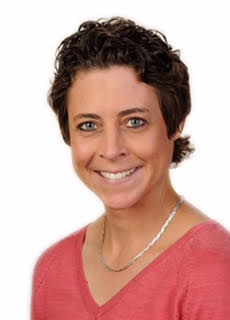 Maria J. Stephan is a senior policy fellow at the United States Institute of Peace (USIP) and a nonresident senior fellow at the Atlantic Council. She previously served as lead foreign affairs officer in the U.S. Department of State's Bureau of Conflict and Stablization Operations, where she worked with the Syrian opposition in Turkey and on local governance in Kabul, Afghanistan. Dr. Stephan served as director of policy and research of the International Center for Nonviolent Conflict. She recently visited The Fletcher School to receive the inaugural Henry J. Leir Human Security Award. PRAXIS member Cassie Chesley-Henrriquez had the opportunity to interview her on this occasion.
As an alumna of the Fletcher School, how does it feel to be back here receiving the Henry J. Leir Human Security Award? How did your experience at Fletcher Influence your career?
It is great to be back! Fletcher's cross-disciplinary focus helped me to be able to connect the dots in both a scholarly and professional sense. Eliminating disciplinary silos to better address global problems is where Fletcher excels. My lenses were international security, international negotiation and conflict resolution, and human rights. Those came together nicely as I worked on nonviolent resistance movements. As I like to joke, all roads lead to The Fletcher School and civil resistance.