First Charge is the car that we have been working on since the pandemic in 2020. After losing 2 years of graduating seniors the team had to learn on their own how to remake a car from scratch.
2022 – Return from Covid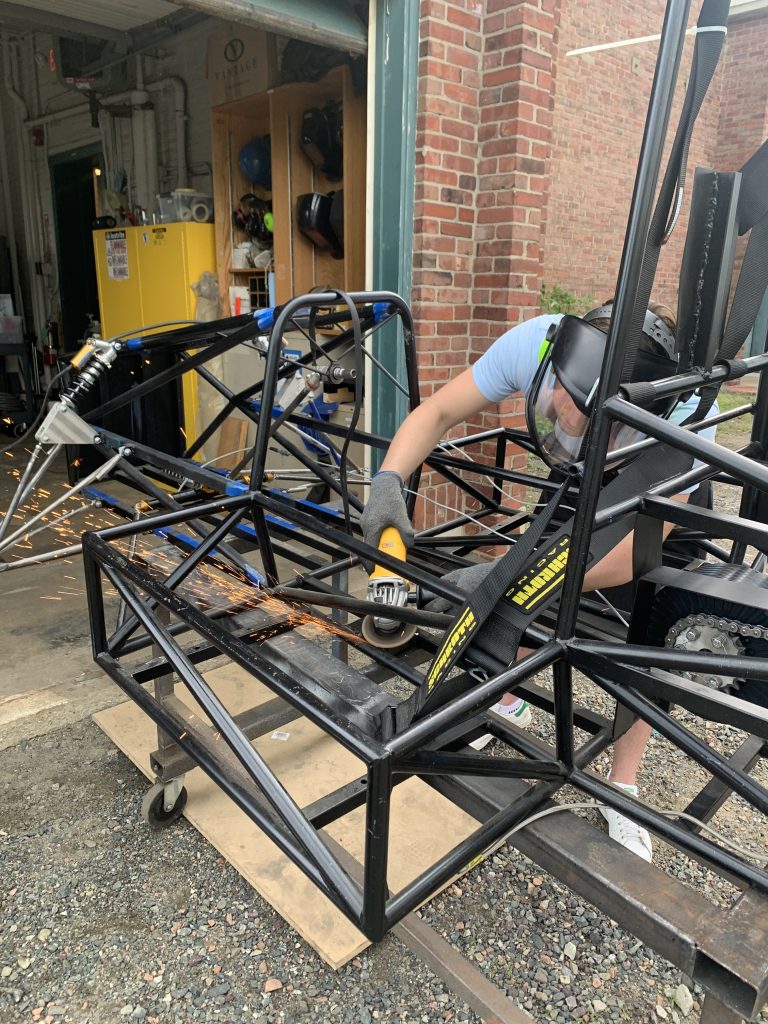 Starting with a chassis, the team worked on restructuring and repopulating. During this time we began design and body work, installing suspension members and the mechanical power train components.
2023 – Competition, SEO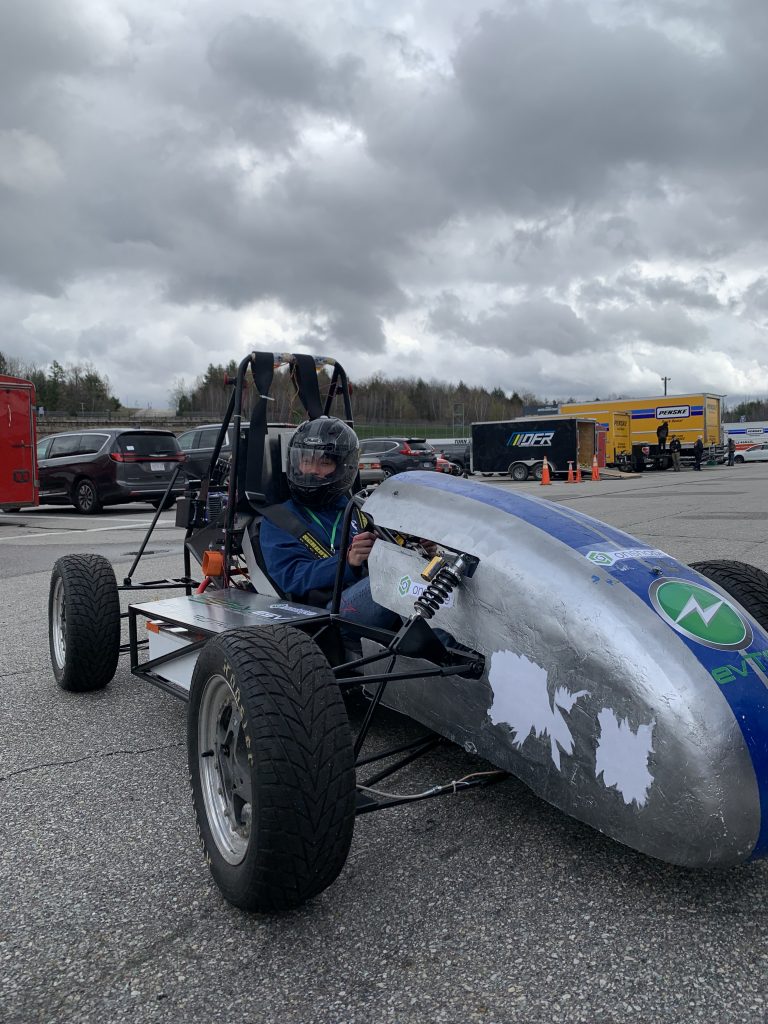 In 2023, the team worked to install key electrical components as well as the bulk of the power train. First Charge was brought to the New Hampshire Speedway to compete in Static Events only!
2024 and Onward!
The team is now aiming to optimize our design, installing a new accumulator setup and motor controller, along with fresh suspension and areo package. With a working car for the first time since COVID we are now able to use our freshly honed skills to create a race worth vehicle!