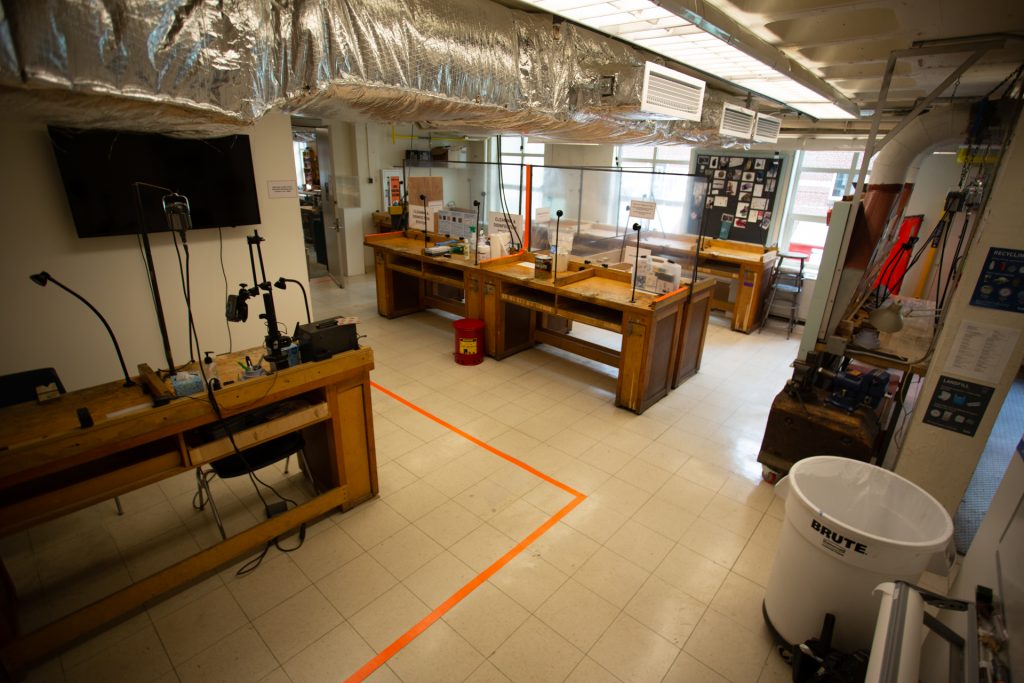 Overview
The Fibers Studio can support a wide range of fiber processes, with the ability to take fiber from roving all the way to finished garment (or objet d'art). Both hand-construction and machine use are taught, and some materials are provided for in-class use.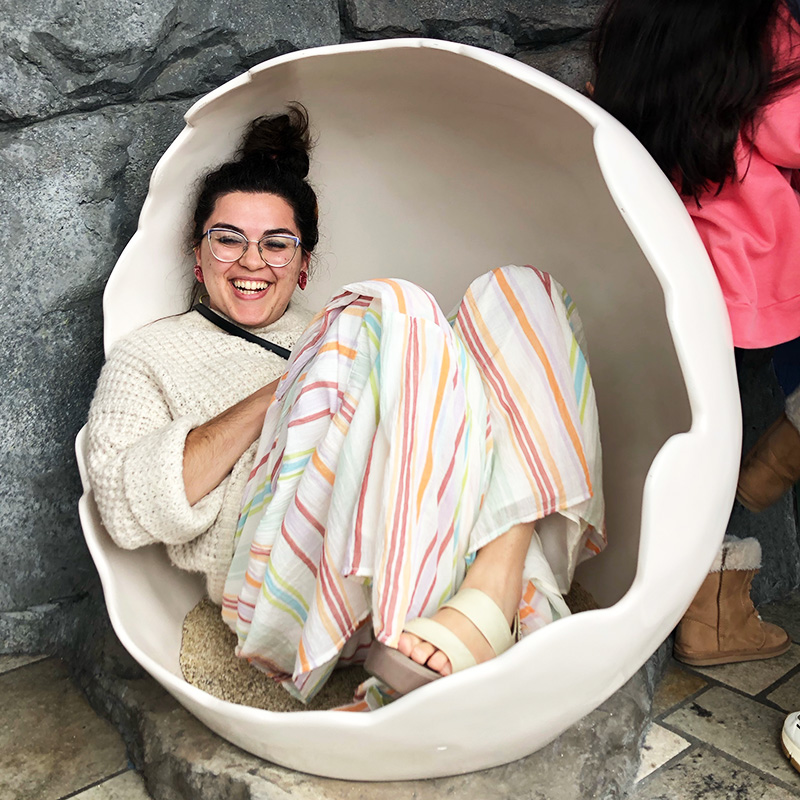 Hours
Low hazard studio. Open any time outside of scheduled classes.
Fall 2023
Sunday
Monday
Tuesday
Wednesday
Thursday
Friday
Saturday
Open
Open
Closed 9:30am – 2:30pm
Closed 9:30am – 2:30pm
Closed 9am – 2pm
Closed 9am – 2pm
Open
How to Gain Access
The Fibers studio is open to all. All studio users must sign and abide by the Fibers Studio Policies below. To access the user agreement, contact the Studio Manager.
Most importantly, studio users must not use equipment they haven't been trained on. Contact the Studio Manager for training.
Tools & Equipment
Spinning
Dyeing
Felting
Sewing
Yarncraft
Needlecraft
Weaving
Tufting, pattern-making, soft foam forms, etc.
Consumables
Please note that the yarn, fabric, batting, etc. in the studio are for in-class use only.
Thread for studio sewing machines and sergers is available to all.
Safety & Policies
Low Hazard Studio
All users must read, sign, and abide by the Studio Policies and Contract document which outlines studio safety and procedures.