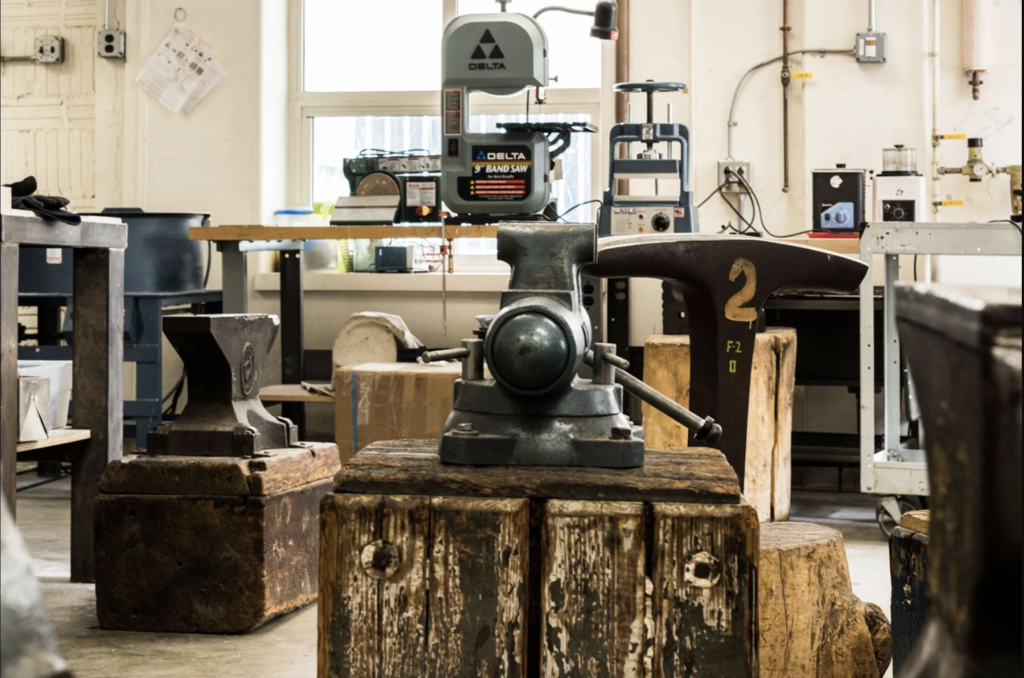 Overview
The Metals Studio has capabilities to work a variety of processes using non-ferrous metals such as copper, brass, pewter, silver, and gold. Although the majority of work in Metals is small-scale wearables, students can create anything from decorative enameled pieces to functional tableware to abstract or figurative sculpture.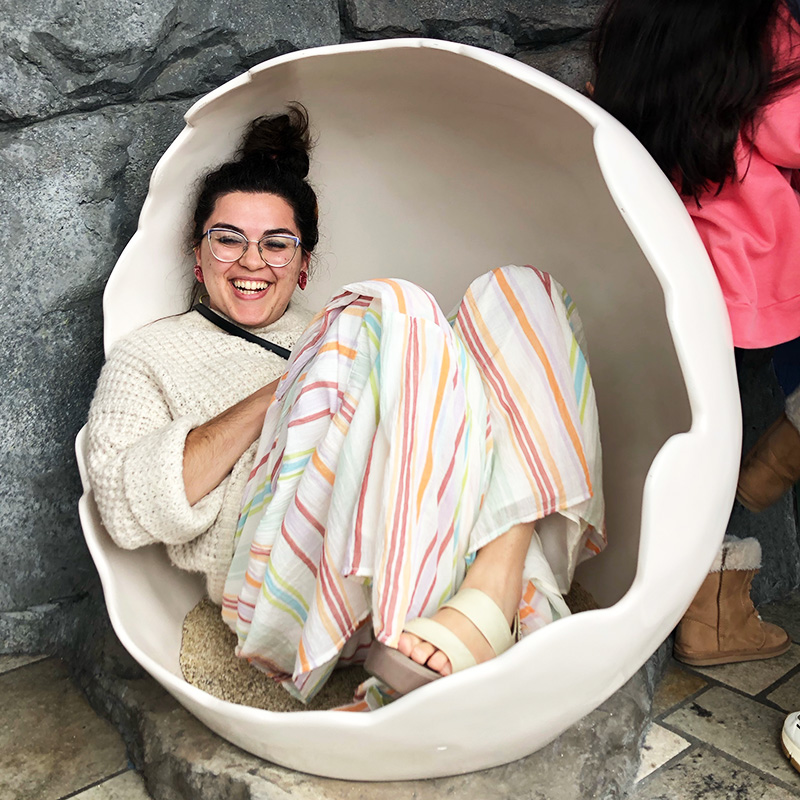 Hours
HIGH HAZARD STUDIO: Monitor hours only
Fall 2023
Sunday
Monday
Tuesday
Wednesday
Thursday
Friday
Saturday
10am – 10pm
3:30pm – 10pm
9am – 10pm
2pm – 10pm
2pm – 10pm
3pm – 10pm
10am – 10pm
How to Gain Access
This studio can only be accessed by certified users when a safety monitor is present and a class is not currently meeting in the space.
To receive certification, users must be currently or previously enrolled in a class in the studio, or contact the Studio Manager for other training and certification options.
Tools & Equipment
14 jeweler's benches
Hand tools
Soldering, annealing stations
Flex shafts
Wax modeling (hot work, carving, injection)
Casting (sand, centrifugal, vacuum)
Forming (raising, chasing/repoussé, hydraulic)
Finishing (patinas, tumblers, polishing)
Enameling
Advanced (pulse arc welder, laser welder, electro-etching)
Consumables
For purchase at or through School Store
Brass and copper wire 10ga – 22ga
Brass and copper sheet 16ga – 22ga
Silver solder wire (hard, medium, easy)
Saw blades in 5/0 – 5 and 3 sizes spiral
Silver wire 12ga – 22ga
Wet/dry abrasive 80 – 500 grit
Wax
Investment for casting
Bronze casting grain
Mandrels and Flex shaft attachments
Safety & Policies
HIGH HAZARD STUDIO
All users must read, sign, and abide by the Studio Policies and Contract document which outlines studio safety and procedures. Simply reading the document does not grant access. See How to Gain Access above.
Note: Close-toed shoes and long pants are required to work in this studio. Natural fibers are strongly recommended. You will not be allowed to work in the studio if you are not appropriately dressed.