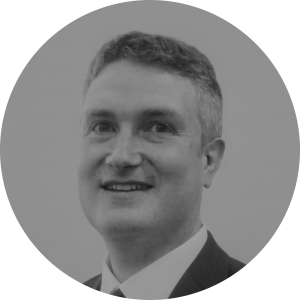 CEO and Portfolio Manager at Beyond Borders Investment Strategies
Vitaly Veksler is the CEO and Portfolio Manager at Beyond Borders Investment Strategies, LLC (BBIS), an investment firm he founded in 2014. At BBIS, he manages equity portfolios built from single-country Exchange-Traded Funds (ETFs) of countries where markets trade at significant discounts to their long-term valuation averages using a proprietary 'quantimental' (part quantitative, part fundamental) investment style. BBIS most often buys ETFs of countries that have recently undergone economic, financial, political, public health, or other crises, or where stock market valuations are low due to suppressed demand for goods or commodities exported by these nations.
By investing in countries that recently weathered crises or went through difficult economic times, Vitaly and BBIS target to earn attractive returns for their investors while helping these countries' economies and their people recover faster. Vitaly and BBIS also aim to improve global security since hungry and angry people in the crisis-affected countries are more susceptible to a disease of militant nationalism that sometimes seeps into the international arena in the form of terrorism or war. Finally, by infusing capital in companies in crisis-stricken countries and helping them stay afloat during their dark hours, Vitaly and BBIS aim to strengthen global supply chains and help to ensure uninterrupted import supplies to the US and other countries around the world.
Prior to BBIS, Vitaly was a Vice President at BNY Mellon Asset Management, where he authored quarterly reports on the global portfolio asset allocation. These reports were initially sent to the company's largest institutional clients (i.e., multibillion corporate and state pension funds, national central banks, and sovereign wealth funds). After these reports received glowing reviews from the clients and BNY Mellon's executive management, BNY Mellon started distributing these reports to all of its clients, not just those of BNY Mellon Asset Management, in all corners of the world. The reports were sent to university endowments, foundations, investment firms, family offices, private clients, and other investors to demonstrate the organization's thought-leadership in the global portfolio asset allocation area.
While at BNY Mellon, Vitaly also co-developed a new thematic framework for investing in emerging market equities. An article about the framework was featured in a highly prestigious Chief Investment Officer (CIO) Magazine, then known as the Asset International (ai-CIO) Magazine. Before BNY Mellon, Vitaly worked on the Technology and Energy equity teams at Fidelity Management & Research and State Street Research & Management (now BlackRock). Vitaly is a CFA charter holder and previously served as a member of the Board of Directors at CFA Society Boston for three years and led its highly productive Strategist/Economist program committee for six years. He organized, led organization, and contributed to organizing more than 80 conferences, panels, single-speaker events, and webinars on the cutting-edge investment topics attended by thousands of Society's members and guests.
Vitaly earned his MBA degree from The MIT Sloan School of Management, Master of Arts (MALD) degree with a concentration in international finance from The Fletcher School of Law and Diplomacy at Tufts University, and Diploma (equivalent to BS and MS degrees combined) in Management Information Systems and Artificial Intelligence from Moscow Technical University (MIREA).
---