This year, we are making a lot of improvements to the team to make sure we can compete at a higher level. One of the way we are doing that is through testing the car. This is the first time in recent history that the team has actually tested our car before the competition. It is a huge step to making the team better. We have to send a huge thank you to Dassault Systemes for allowing us to come by their campus and letting us test the car in their parking lot while gathering critical cooling system data. Check out the photos below!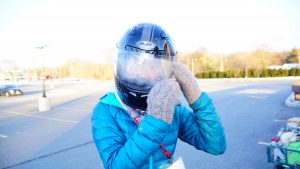 Catherine gets ready to test drive the car.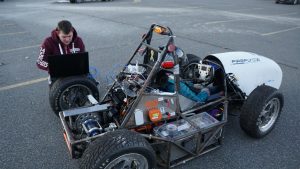 Martin I. 'hacks' into the data acquisition system before we start collecting data on the cooling system.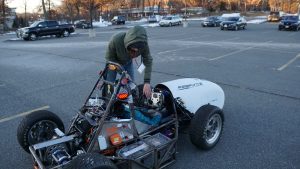 Zach, our electrical lead, does a final check of the car.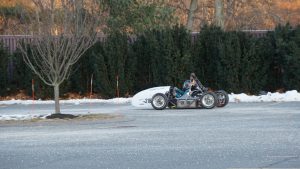 A picture of Catherine as she drive the car.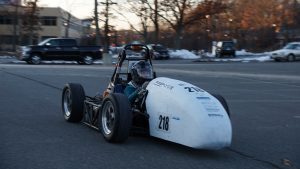 Another picture of Catherine as she drives the car.