South Korea's "Mr. German U-boat"
Introduction
South Korea has been a consistent customer of Kiel-based Howaldtswerke-Deutsche Werft (HDW), the German submarine manufacturer, for over thirty years, buying new boats from the shipyard in 1987, 1989, 1994, 2000, and 2008. In July 2015, South Korean investigators arrested Chung Eui-sung, the man responsible for brokering each of these deals and pocketing millions of U.S. dollars in the process. At the time of his arrest, Chung was suspected of moving USD 89 million to offshore bank accounts. One of Chung's colleagues, a reserve navy admiral, was also charged for lobbying officials on the submarine deals. As yet, however, no Korean officials involved in the decision to purchase the submarines has been identified or charged as the ultimate recipients of the bribes.
Key Facts
Buyer: South Korea
Seller: Howaldtswerke-Deutsche Werft (HDW, Germany; since 2005, a division of ThyssenKrupp)
Year of procurement decisions: 1987, 1989, 1994, 2000, 2008
Equipment sold: 9 Type-209 submarines (3 each in 1987, 1989 and 1994); 9 Type-214 submarines (3 in 2000, 6 in 2008)
Value of deals: 1987: USD 600 million; 1989: not disclosed; 1994: USD 510 million; 2000: USD 1.1 billion; 2008: not disclosed.
Sum involved in corruption allegations: US 117 million
Dramatis Personae
Chung Eui-sung – local agent for multiple foreign defense firms, including HDW and MTU, and owner of defense industry firms. Convicted for bribery in a 1993 case, convicted again in 2016 for tax evasion stemming from the concealment of arms commissions.
Ahn Gi-seok – Navy reserve vice admiral. Convicted for peddling influence as an employee of Chung Eui-sung.
The Arms Deal
Since the late 1980s, South Korea has sought to match North Korea's submarine fleet with its own underwater force. In 1993, Seoul launched its first submarine: a 1,200-tonne modified Type-209 boat built by HDW for USD 187 million (current USD). Since then, South Korea has ordered a total of nine Type-209 and nine Type-214 submarines from HDW, assembled in Korea by competitors Hyundai Heavy Industries and Daewoo Shipbuilding & Marine Engineering. While HDW has maintained its monopoly, it has been weighed periodically against rival ship designers; in 2000, when Seoul decided to order its first three Type-214s, it assessed the option against the French shipbuilder DCNS' Scorpène-class submarines.
The latest submarine purchase agreement that South Korea's Defense Acquisition Program Administration (DAPA) signed with HDW was finalized in 2008, and covered materials and support for construction of six Type-214 submarines between 2014 and 2019. The agreed cost of the six submarines was not released to the press, but the prior 2000 contract, for three similar submarines, was worth around USD 1.1 billion (in current USD). Of the total nine Type-214 submarines purchased under the 2000 and 2008 deals, eight have been built and launched as of November 2016.
The Investigation and Outcome
In November 2014, South Korea set up a special team to investigate potential corruption in the country's growing armaments industry. The highly publicized corruption scandals that prompted the creation of the new team did not touch on the Korean Navy's submarine programs, but included cases involving a malfunctioning salvage and rescue ship and army contracts for assault rifles and tanks. According to a media report from July 2015, however, the bulk of the investigative team's cases originated in the navy.
In that same month, the team obtained an arrest warrant for Chung Eui-sung, a navy veteran and arms broker, on suspicion of concealing the movement of USD 89 million to offshore bank accounts in Hong Kong. In the April 2016 indictment filed against Chung, investigators claimed that he had committed tax evasion by hiding brokerage fees from submarine contracts and other defense deals going back to March 2001. The fees, worth a total of around USD 117 million, were moved to offshore accounts in Singapore, Switzerland, Liechtenstein, and the Virgin Islands, in addition to Hong Kong. However, investigators were unable to satisfy a judge that they had sufficient evidence that Chung had acted as a middleman for bribes paid to defense acquisition decision-makers. Chung's activities as a broker were the norm in South Korea until April 2010, when DAPA barred the use of sales agents paid on a commission basis for contracts worth more than USD 2 million.
Chung already had a chequered history before his 2015 arrest. He was convicted of bribing a ROK Navy chief of staff to secure a role in a destroyer development program in 1993, and received a suspended jail sentence. Chung was again investigated in 2004 for possibly exerting influence on naval appointments. In the intervening years, he had founded and run defense production firms that participated in a number of Korean military acquisition projects, including the K2 main battle tank program.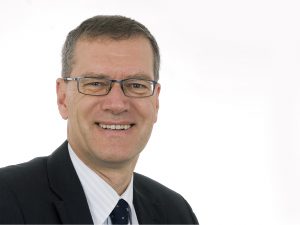 In 2011, Chung was also at the center of an investigation by Der Spiegel, which alleged that in his role as a trade representative for Tognum, at that time the parent company of the German heavy engine manufacturer MTU, he had organized holidays in Thailand—disguised as training workshops—for South Korean military officers. Tognum's internal investigation led to the suspension of its sales chief, Peter Kneipp, in October 2011, and eventually his conviction on bribery charges in April 2016. Kneipp was sentenced to a suspended ten-month prison term, while MTU's new owner, Rolls-Royce Power Systems, was ordered to pay a EUR 12 million fine. Tognum's investigation found that EUR 14.5 million were transferred to Chung, and in the course of Kneipp's trial the German courts determined that MTU Asia had been given a total of USD 40 million for commissions.
Der Spiegel also reported in 2011 that Chung had received EUR 90 million from HDW, and that EUR 20 million more were earmarked for his services through 2018. According to the magazine, HDW's chief, Walter Freitag, referred to Chung as "Mr. German U-boat in Korea." HDW attempted to hide Chung's commission payments from its parent company, ThyssenKrupp; the revelation of payments led to an internal investigation by the parent conglomerate in November 2010. German prosecutors opened an investigation, but were unable to trace the payment trail beyond an account in the British Virgin Islands, and the investigation was closed. In August 2015, the German business newspaper Handelsblatt reported on a leaked cache of internal ThyssenKrupp files which confirmed that—contrary to ThyssenKrupp's previous stance that its joint venture with Ferrostaal, called Marine Force International, had been responsible for all bribery allegations associated with submarine deals—HDW had been involved in the process as well. The internal files seen by Handelsblatt also confirmed that Chung's firm, Ubmtech, was maintained as HDW's agent in South Korea despite the fact that Marine Force International was well aware of his prior bribery conviction.
Chung was convicted of tax evasion and sentenced in November 2016 to a three-year prison term and fined KRW 5 billion (USD 4.5 million). A co-conspirator, retired admiral Ahn Gi-seok, was convicted of influence peddling and sentenced to two years in prison. It is unclear whether South Korean investigators are still investigating whether Chung passed any of his commissions on as bribes. The status of the ThyssenKrupp investigation resulting from the Handelsblatt allegations is unknown.
Banner Image Credit
Image Caption: Hyundai Heavy Industries' shipyard at Ulsan, South Korea, in September 2014.
Image Source: Flickr/Creative Commons, Tzinieris.
Sources (Click to Expand)

"Korea Announces New Rules for the Use of Commission Agents in Military Sales," blogpost, May 20, 2010, TRACE Trends blog, https://www.traceinternational.org/blog/599.

"German prosecutors begin corruption probe at Tognum unit," Automotive News Europe (website), Oct. 25, 2011, http://europe.autonews.com/article/20111025/ANE/310259932/german-prosecutors-begin-corruption-probe-at-tognum-unit.

Dietmar Hawranek and Jörg Schmitt, "Korruption: Null Toleranz," Der Spiegel (online), Oct. 31, 2011, http://www.spiegel.de/spiegel/print/d-81302987.html.

"Thyssen Plans Withdrawal from Submarine Joint Venture," Der Spiegel (online), Nov. 8, 2011, http://www.spiegel.de/international/business/u-turn-on-u-boats-thyssen-plans-withdrawal-from-submarine-joint-venture-a-796474.html.

Jun Ji-hye, "Can gov't root out defense industry corruption?" The Korea Times (online), Dec. 1, 2014, http://www.koreatimes.co.kr/www/news/nation/2014/12/180_169140.html.

Jeff Jeong, "South Korea Focuses on Underwater Protection," DefenseNews (online), Apr. 12, 2015, http://www.defensenews.com/story/defense/show-daily/sea-air-space/2015/04/12/korea-south-north-navy-modernize-coastal-scandal-sub-helicopter-frigate/25512681.

Jung Hwan-bong, "Arrest warrant on corruption charges sought for big-name defense mogul," Hankyoreh (online), Jul. 2, 2015, http://english.hani.co.kr/arti/english_edition/e_national/698587.html.

Park Byong-su, "'Defense mafia' creates corruption in all three branches of the military," Hankyoreh (online), Jul. 22, 2015, http://english.hani.co.kr/arti/english_edition/e_national/701315.html.

Martin Murphy and Ozan Demircan, "Sub Sales Questioned at ThyssenKrupp," Handelsblatt Global (online), Aug. 6, 2015, https://global.handelsblatt.com/companies-markets/sub-sales-questioned-at-thyssenkrupp-278781.

"무기중개상 알선 혐의 안기석 전 해군 중장에 징역 2년 확정 [Former Navy officer Ahn Gi-Seok sentenced to two years imprisonment for arms brokering]," Korea Herald (online), May 23, 2016, http://biz.heraldcorp.com/view.php?ud=20160522000382.

"'30억대 탈세' 1세대 무기중개상 정의승씨 1심 징역형 [Conviction in the first instance of 1st generation arms dealer on 3 billion won tax evasion charge]," Yonhap News, Nov. 17, 2016, http://www.yonhapnews.co.kr/bulletin/2016/11/17/0200000000AKR20161117093800004.HTML.