Contact Us
tuftsdc@gmail.com
Mission Statement
The purpose of Dental Central is to foster civic engagement, enhance community service and strengthen cultural awareness at Tufts University School of Dental Medicine.
Dental Central serves as a hub for students and their organizations to post upcoming community and cultural events, both here and abroad, and to encourage participation in these activities. DC is also a space for reflection on these experiences and a place to support leadership development both within student organizations and in the community.
Dental Central is made possible through collaboration with Tisch College.
---
Dental Central Staff 2022-2023
---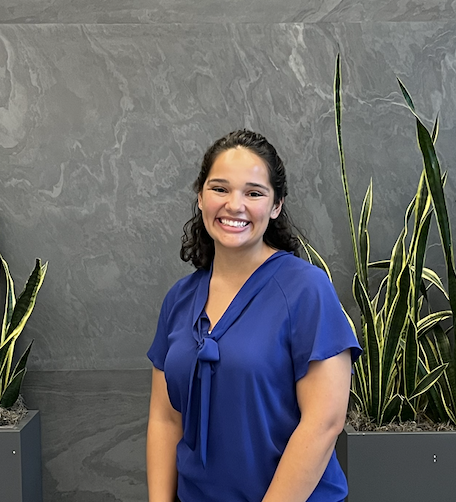 Background
In 2014, the Department of Public Health and Community Service (DPHCS) at Tufts University School of Dental Medicine (TUSDM) created Dental Central, a web-based portal designed to support the volunteer work of its student organizations. The purpose of Dental Central is to expand student involvement, foster civic engagement and enhance community service to advance public health. The portal is also designed to fill gaps in communication between and among students and their student organizations.
Initially conceived by DPHCS, the undertaking also receives support from the Jonathan M. Tisch College of Citizenship and Public Service at Tufts University. Tisch College is nationally known for programming that encourages active citizenship among students and faculty through civic education and community engagement.
Under the leadership of DPHCS's Community Service Learning Coordinator Nancy Marks, a core group of student leaders first met in February 2014 to develop a means to facilitate communication among TUSDM's 24 active student organizations. These leaders – Michelle Webb (D14) , Alice Ko (D15), Yogesh Gera (D16), Mitzi Liu (D16), Mandy Alamwala (D16), Stephie Castera (D16), and Justin Maillet (D17) – worked for months to design the site and gather relevant information. Collecting feedback from student leaders was essential to the creation of the website. To this end, the group sent out surveys and held meetings to assess the most efficient way to foster participation in community outreach and civic engagement. Student leaders also created organizational pages to promote their organizations' missions and to choose representatives to assist with ongoing Dental Central responsibilities.
The group worked closely with staff members' Carrie Garinger, Associate Director of Student Affairs, and Jennipher Murphy, Education Technology Administrator to create the WordPress site. Michael Chin, Web Content Manager, Emma Johnson, Communications Coordinator, and Sarah Shugars, Communications Manager for Tisch College were also valued consultants.
---
In Appreciation
Special thanks to Dean Alan Solomont and the Tisch College staff, and Deans Huw Thomas & Nadeem Karimbux, as well as the faculty and staff from TUSDM for their ongoing support.
---
Past Dental Central Staff:
Arika Neal (D24)
Alita Lubis (D23)
Nehal Shah (D22)
Pranali Vyas (D21)
Cindy Park (D20)
Pouya Namiranian (D19)
Aekta Patel (D18)
Justin Maillet (D17)
Mandy Alamwala (D16)