the Inaugural Essence of Africa celebration!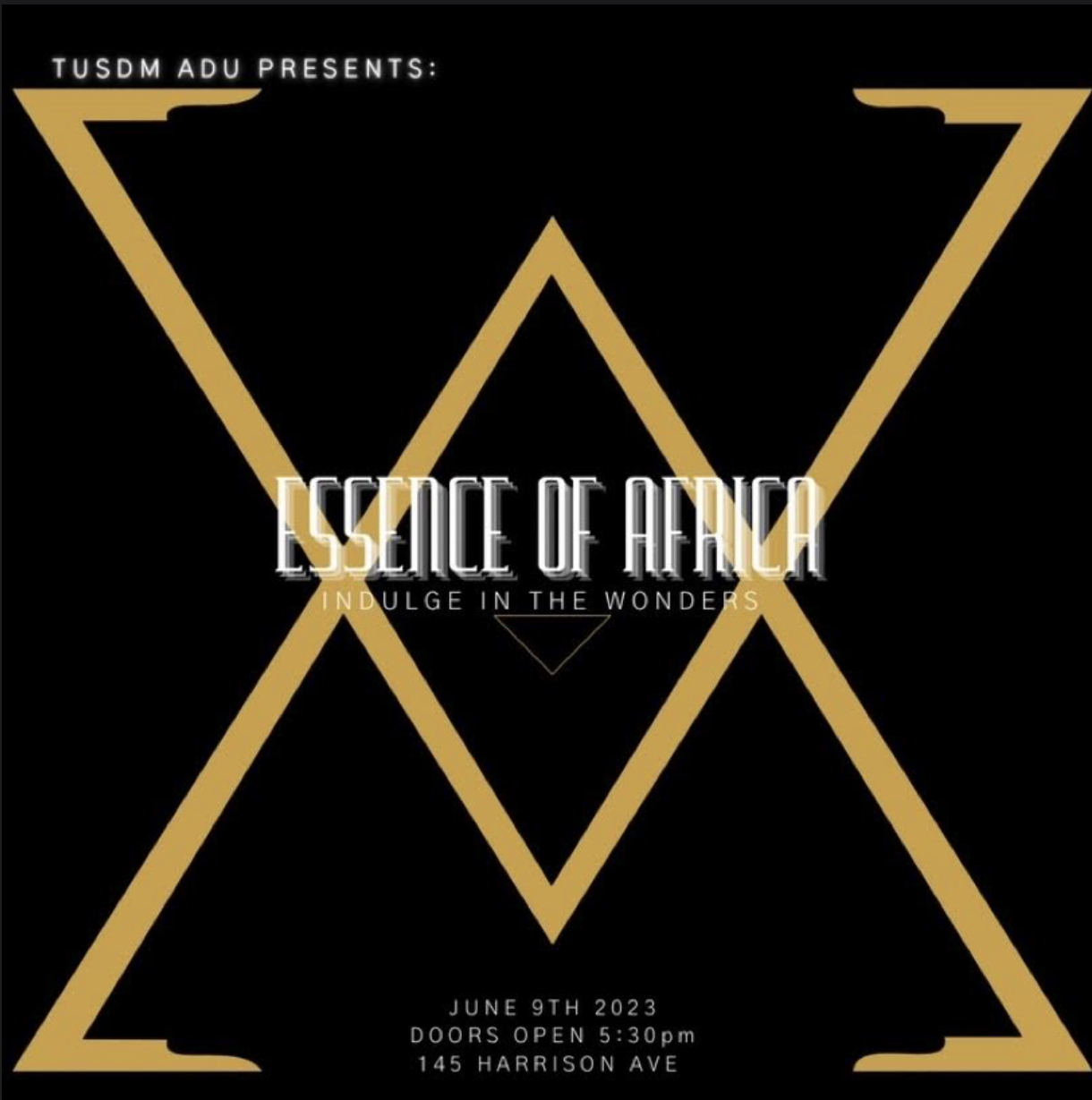 The Tufts African Diaspora United (ADU) club would like to invite you to the inaugural Essence of Africa celebration! *Cue fireworks​*! Mark your calendars for Friday June 9th, 2023, because you will not want to miss this FREE event.
Festivities will begin promptly at 5:30pm at 145 Harrison Ave. (Med-Ed Room 114 on the first floor). Come and experience African food, music, poetry, fashion…and MORE! We will be serving traditional food from various African countries. Additionally, there will be a waist bead sale. Do not forget to practice your favorite African dances because the dance floor will be open! I will be practicing the "Rosalina" dance by the Congolese artist BM (check out the song–> https://www.youtube.com/watch?v=ICsvIwch2F4 )
Spots are limited so secure your attendance by filling out the form below. RSVP by Thursday June 8th at noon!
https://docs.google.com/forms/d/e/1FAIpQLScoYyqf00yqy9GtqQH3E6j2TnEeb6n1ifG5g35sPt7BQbwuPw/viewform