8th Annual Conference on Gender and International Affairs: 2022/23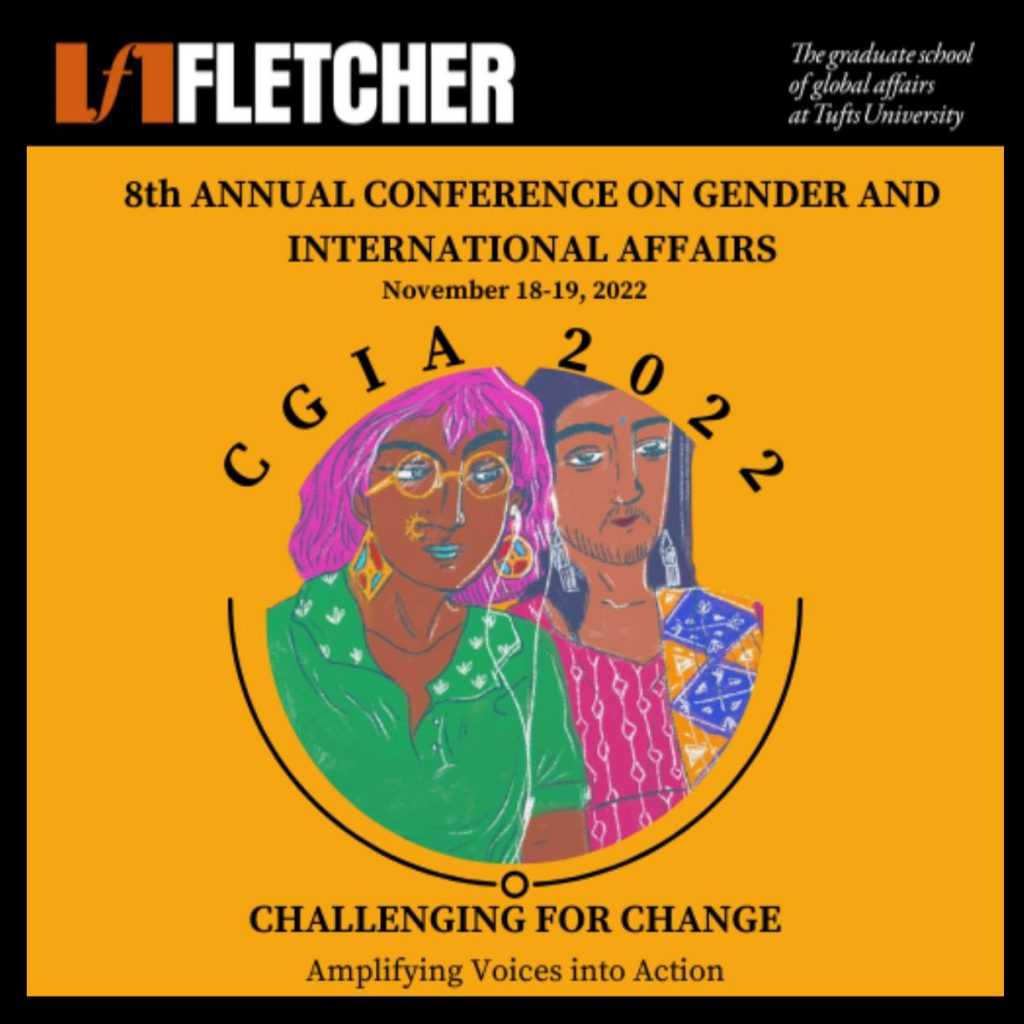 Challenging for Change: Amplifying Voices into Action
The Conference on Gender and International Affairs strives to create a platform for academics, practitioners, and community leaders to come together to discuss how gender affects and is affected by today's global issues. Going into its eighth year, the Conference continues the tradition of student and faculty advocacy at Fletcher to integrate gender analyses into our work.
As we're sure most people will agree, making a change, no matter the context, is never easy. Structures that exist around us are usually not just or equitable, and they tend to serve the interests of those who maintain them. As a result, any change that is attempted must collide with the power asymmetries that maintain the status quo.
This year as part of the conference, we want to explore various wonderful acts of resistance across the world, and across contexts, celebrate those who are part of these resistances, and, most importantly, emphasize the importance of joy and care, both as tools at the disposal of these crusaders but also as acts of resistance themselves.
This conference will be focused on intentionality as we curate panels, speakers, and workshops, find caterers, and engage with our communities both at Fletcher and beyond. Every aspect of our conference will mimic our theme, and we hope it will be a start to a much larger conversation.