Friday, November 19, 5:00-6:30 PM
We are thrilled to announce 2021 CGIA's Keynote Speaker Jamille Bigio!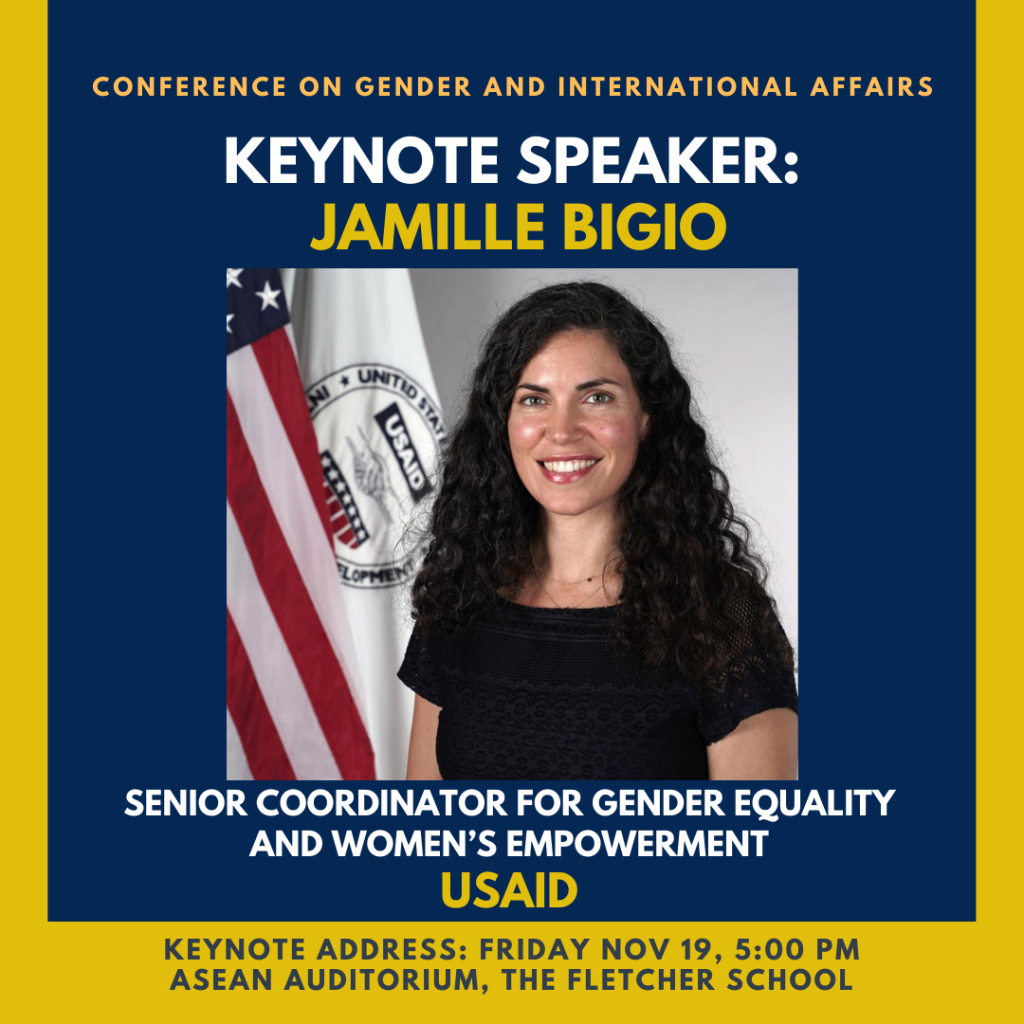 Jamille Bigio serves as the United States Agency for International Development's (USAID) Senior Coordinator for Gender Equality and Women's Empowerment, the acting Deputy Assistant Administrator for Gender Equality, and the Director of the Gender Equality and Women's Empowerment Hub.
Prior to joining USAID, Ms. Bigio served as a senior fellow on Women and Foreign Policy at the Council on Foreign Relations, where she researched, lectured, and published widely on the relationship between gender equality, national security, and global prosperity.
She previously served as the director for human rights and gender on the White House National Security Council (NSC) staff and as the NSC representative on the White House Council on Women and Girls. At the State Department, Ms. Bigio served as senior advisor on national security and on sub-Saharan Africa to the U.S. Ambassador-at-Large for Global Women's Issues and was detailed to the Office of the Undersecretary of Defense for Policy and to the U.S. Mission to the African Union. Ms. Bigio led the interagency launch of the U.S. government's first National Action Plan on Women, Peace, and Security, an effort for which she was recognized with the U.S. Department of State Superior Honor Award and the U.S. Department of Defense Secretary of Defense Honor Award. She also worked at the United Nations Office for the Coordination of Humanitarian Affairs in New York, Ethiopia, and Iraq (based in Jordan), and at the grassroots level for public health NGOs.
Ms. Bigio is a graduate of the Harvard Kennedy School and the University of Maryland.