In this practical workshop, we will explore alternatives to the hegemonic and often toxic narratives of masculinity which place harmful expectations on men to behave according to patriarchal norms. Normative expectations of men and their impacts on all genders, as well as tools for forming healthier, more open, and accepting masculinities, will be explored in this workshop.
Saturday, November 20, 9:00-10:00 AM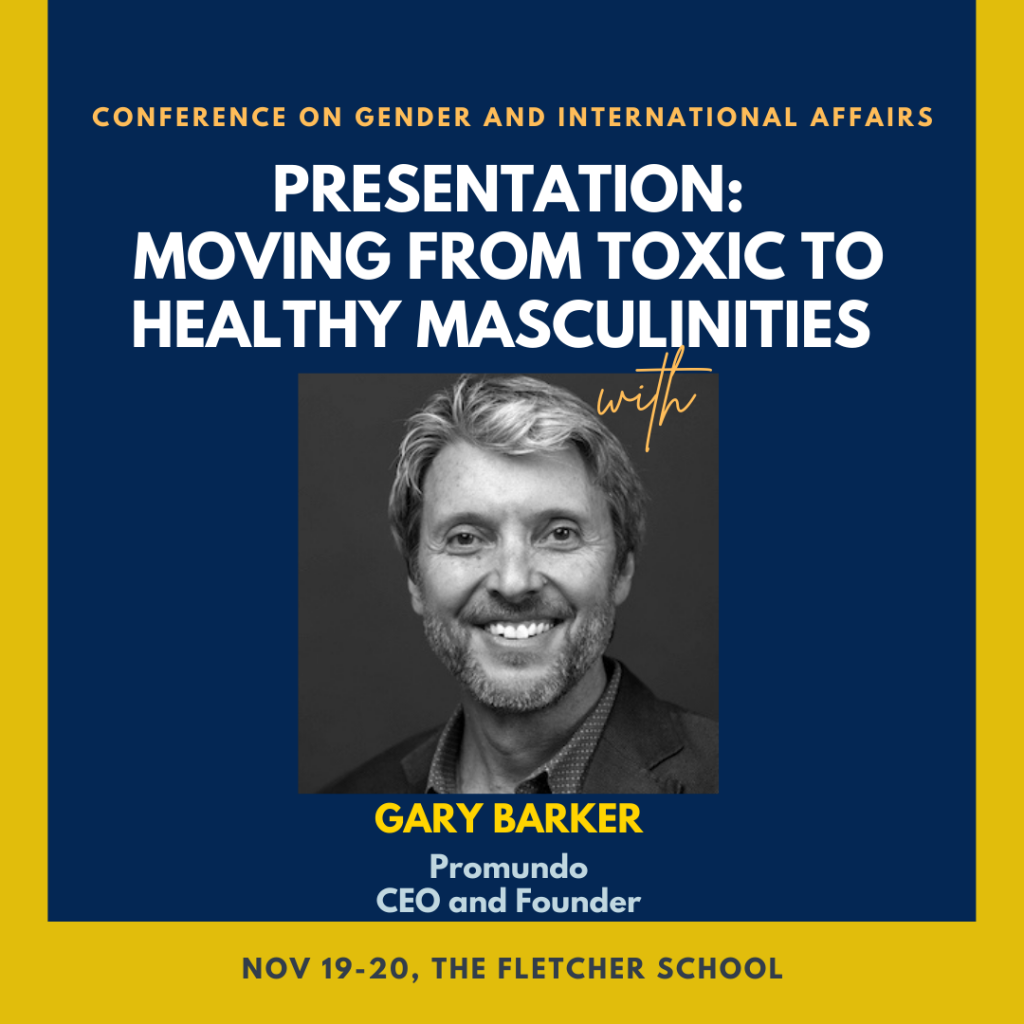 Gary Barker, PhD, is a leading global voice in engaging men and boys in advancing gender equality and positive masculinities. He is the CEO and founder of Promundo, which has worked for 20 years in more than 40 countries. Beginning in low-income areas of Rio de Janeiro, Brazil, Promundo's approaches have been incorporated into ministries of health and education around the world. Promundo is a Global Consortium with members in Brazil, the US, Democratic Republic of the Congo and Portugal. Gary is co-founder of MenCare, a global campaign working in 45 countries to promote men's involvement as caregivers, and co-founder of MenEngage, a global alliance of more than 700 NGOs. He co-created and leads the International Men and Gender Equality Survey (IMAGES), the largest-ever survey of men's attitudes and behaviors related to violence, fatherhood, and gender equality. He is a co-author of the 2015 and 2017 State of the World's Fathers reports. He has advised the UN, the World Bank, numerous national governments, and key international foundations and corporations on strategies to engage men and boys in promoting gender equality. In 2017 he was named by Apolitical as one of the 20 most influential people in gender policy around the world. He is an Ashoka Fellow and received the Voices of Solidarity Award from Vital Voices for his work to engage men for gender equality. He holds a PhD in Developmental Psychology.