Friday, November 15
3:00PM – 4:10PM
Mugar 235
Engendering change requires strong leaders as well as supportive allies. This workshop will explore the role of allies in social activism and discuss the characteristics of an effective ally. From social movements, to peace talks, to humanitarian interventions, the term is increasingly used to express solidarity with disempowered groups. Yet, there is often a lack of understanding regarding what allyship means and how it should be applied. As a result, there is a risk that individuals identifying as allies may unintentionally harm, rather than help, those groups they aim to champion. In this workshop, participants will learn skills to stand with marginalized groups, speak out against inequality and oppression, and promote meaningful policy change. Topics covered will include: active listening, asking questions, accepting constructive feedback, confronting privilege and leveraging it to empower others, and apologizing when mistakes are made. Although the focus of this workshop will be on allyship in the context of gender discrimination, the lessons learned can be applied to other forms of social and political injustice whether racial, political, economic, or religious.
Workshop Facilitator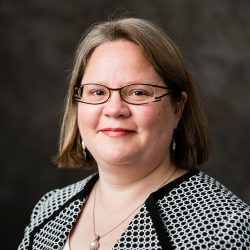 Jill Zellmer
Since 2011, Jill Zellmer (she/her/hers) has been charged with directing and conducting investigations of discrimination and harassment allegations from staff, faculty, students, patients, community members and visitors and also coordinates and manages the compliance of all university Title VII, Title IX and reasonable accommodation (Americans with Disabilities Act, religious and other requests) processes and protocols.
Previously, Jill was an Investigation Manager for Boston Scientific in the Office of Global Compliance, conducting domestic and international investigations of discrimination, harassment and fraud. Formerly she was an instructional designer and trainer with the Commonwealth of MA Human Resources Division, specializing in employment law, discrimination prevention, corrective action in a unionized environment and diversity trainings. She served as Acting Director of Training at the MA Commission Against Discrimination (MCAD).
Jill has also served as an EEO and LGBTQI consultant, mediator and trainer to private employers and nonprofit agencies, and acted as a liaison to local, state and federal regulatory, community and civil rights organizations. Jill first began conducting employee-related discrimination claims and internal investigations as the EEO Officer for the Boston Housing Authority (BHA) after they were sued for race- and gender-based discrimination in housing practices in the late 1990s. She also facilitated the BHA's Mediation and Diversity Program, monitored their ADA/Disability Compliance and Reasonable Accommodation implementations and protocols and conducted workplace trainings on mediation, diversity, reasonable accommodations and discrimination/harassment prevention in the workplace. Prior to 2000 she was a clinical social worker for underserved populations in Minnesota, the United Kingdom and MA. Jill is a 1993 graduate of Macalester College in St. Paul, MN. and holds her master's and license in social work. She hails from Oshkosh, WI.