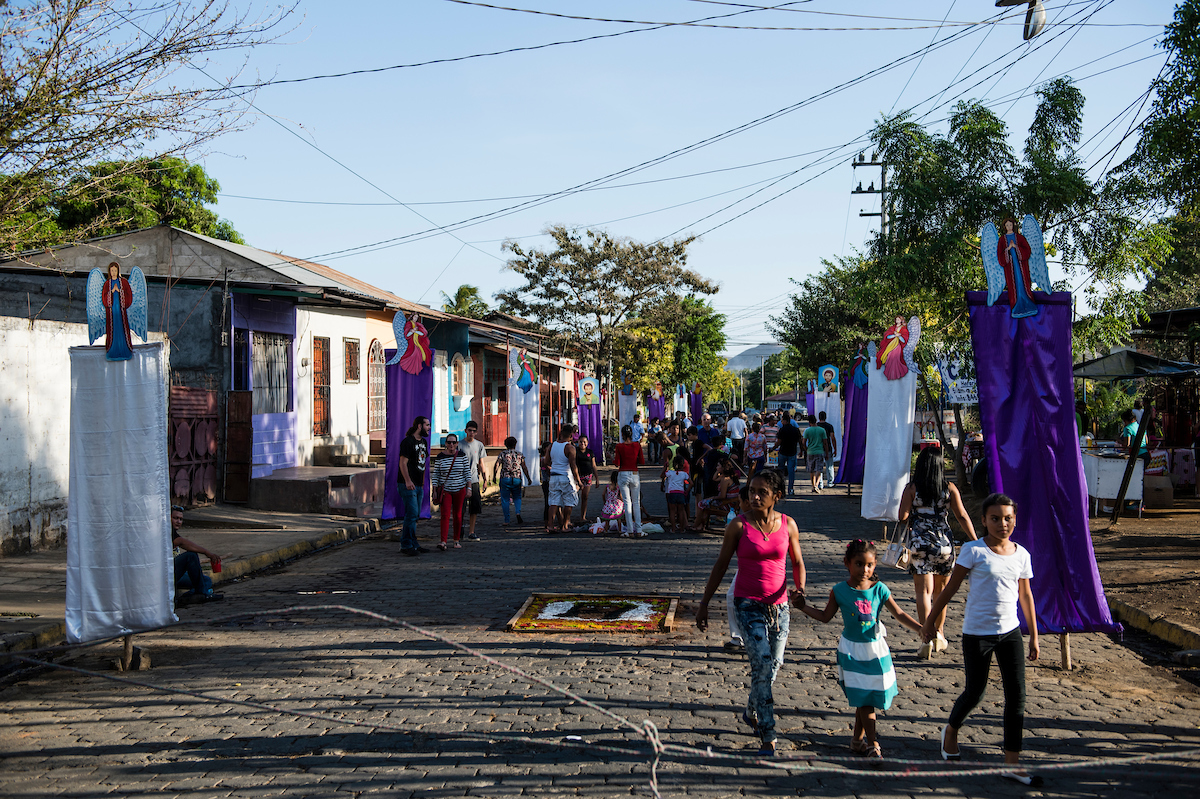 After eight or nine months of a year that are spent doing social impact work, Tufts 1+4 fellows hope to be able to continue similar work throughout their college careers. The motivated and inspiring collection of students that are now or soon to be 1+4 alumni are doing just that. This bridge year experience allows students to make life-long connections to their host communities and the many people who work to make an experience like 1+4 possible. This summer many of our Tufts 1+4 alumni have exciting internships and jobs that have resulted from connections they have made through 1+4. From internships in New York City to a fellowship in Rwanda to research in Japan, the 1+4 alumni are embracing their ability to make a difference both domestically and around the world.
Two Nicaragua fellows, Abigail '15-'16 and Mateo '16-'17, have decided to work for their host organization AMIGOS this summer. Abigail, who is finishing up her first year at Tufts, worked in León last year at Las Tías a before and after school center for children who need extra support in getting proper nourishment and support. Abigail worked to help reorganize Las Tías, paint a beautiful mural to re-energize the space, and taught classes for the children. This summer she will be working as a project supervisor and will coordinate with partnering agencies to prepare host communities for summer volunteers in Azuero, Panama. She will plan the structure for implementing community service activities and assist in problem solving throughout the summer. After a year on campus and her year working in Nicaragua, Abigail feels very excited and prepared to continue work in the social impact field throughout the summer.
Mateo, who is still living and working in León, Nicaragua is also working for AMIGOS now and this summer. As a 1+4 fellow right now, he is working at Las Tías and is teaching English and music lessons to children of all ages. This summer he will be heading over to the Chimborazo region of Ecuador where he will be working as a project supervisor. This is AMIGOS' entry level position. He will be responsible for making sure that his group of 8-12 kids is safe and to respond to any needs they might have. Another important part of the job is all the work that goes into it both before and after that students actually arrive. The project supervisors are responsible for vetting the host families and making sure that they'll be a good fit, as well as confirming where our participants will be working at. Mateo explains, "Participating in Tufts 1+4 helped me to prepare for this job because it taught me early on how to be more confident and to be extremely aware of whether or not what I'm doing is efficient. Furthermore, I learned how to have lots of really difficult conversations, whether they be in the workplace or personal, and how to an advocate for myself." This summer job with AMIGOS will allow Mateo to begin his first year at Tufts with an immense amount of international work experience and with a strong sense of self.
Whether it is working directly through your previous host organization or finding other connections through the people you have met through 1+4, the bridge year has truly given its fellows a head start in securing meaningful and exciting summer opportunities.
– Madeline, Tufts 1+4 Spain Alumna