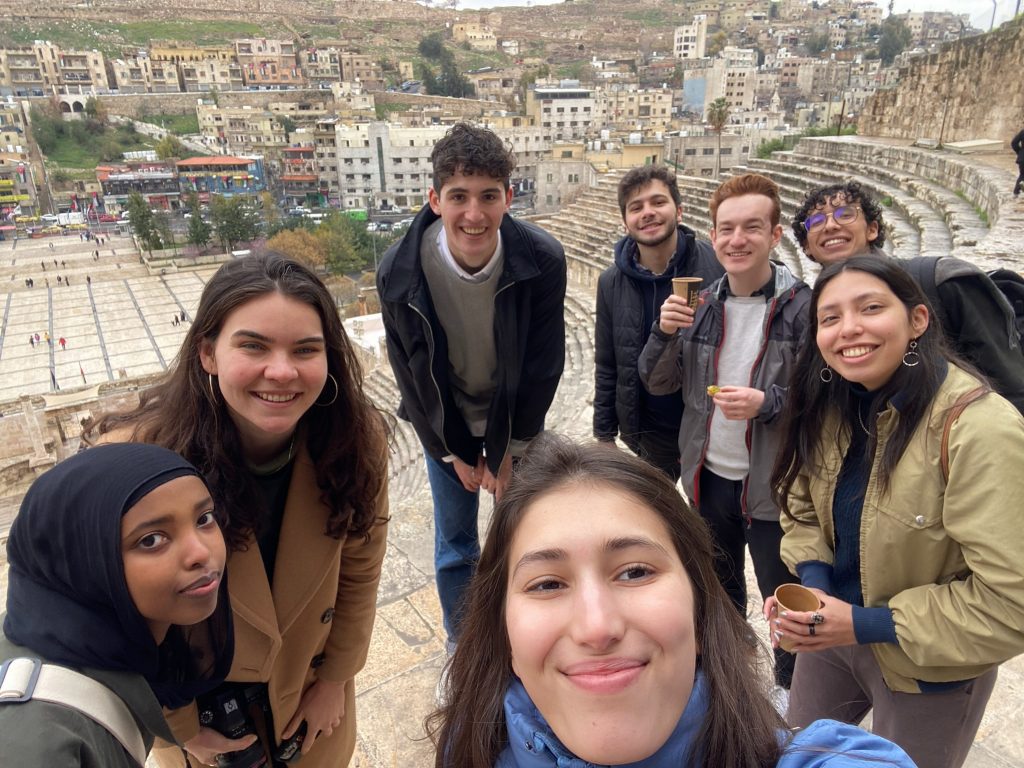 By: Karim Al Haffar
I had the opportunity to travel to Jordan to conduct interviews with experts in the field of political science. One particular day stood out to me as we interviewed Professor Jalal Al Husseini, an expert on topics such as the Palestinian occupation and Jordanian identity.
Professor Al Husseini provided us with a comprehensive history of the Palestinian immigration to Jordan. He explained that Palestinians who arrived before 1955 are eligible for a passport and citizenship in Jordan. However, he also expressed Jordan's fear that it could become a second state for Palestinians, leading to them forgetting their homeland. This was a significant concern for Jordan as it could potentially destabilize the country's delicate balance.
The professor also spoke about the Syrian refugee crisis and how Jordan views them as temporary refugees. The country only continues to welcome them due to the aid received from the EU and the US. He talked about the schooling for Syrian refugees and how Jordan decided to implement double-shifting and other harsh rules, such as closing the bathrooms in schools, so that Syrian refugee children would not use them because they were deemed unclean.
According to Professor Al Husseini, the problem was initially Trans-Jordanians vs. Jordanian Palestinians. However, with the influx of Syrian refugees, it has become a problem of Jordanians vs. Syrians. He expressed concern that this could lead to further unrest in the country and destabilize the current situation.
After a long day of interviews, we decided to walk around the "Al Abdali" area, which was full of malls, banks, and government buildings such as the Ministry of Education. We also had the opportunity to chat with locals about their political opinions and culture, particularly the taxi drivers, who had some fascinating insights to share.
At the end of the day, we enjoyed eating Kunafah from Habiba, a family-owned dessert place in Wasat Al-Balad since 1948, when the family moved their shop from Occupied Palestine to Amman.