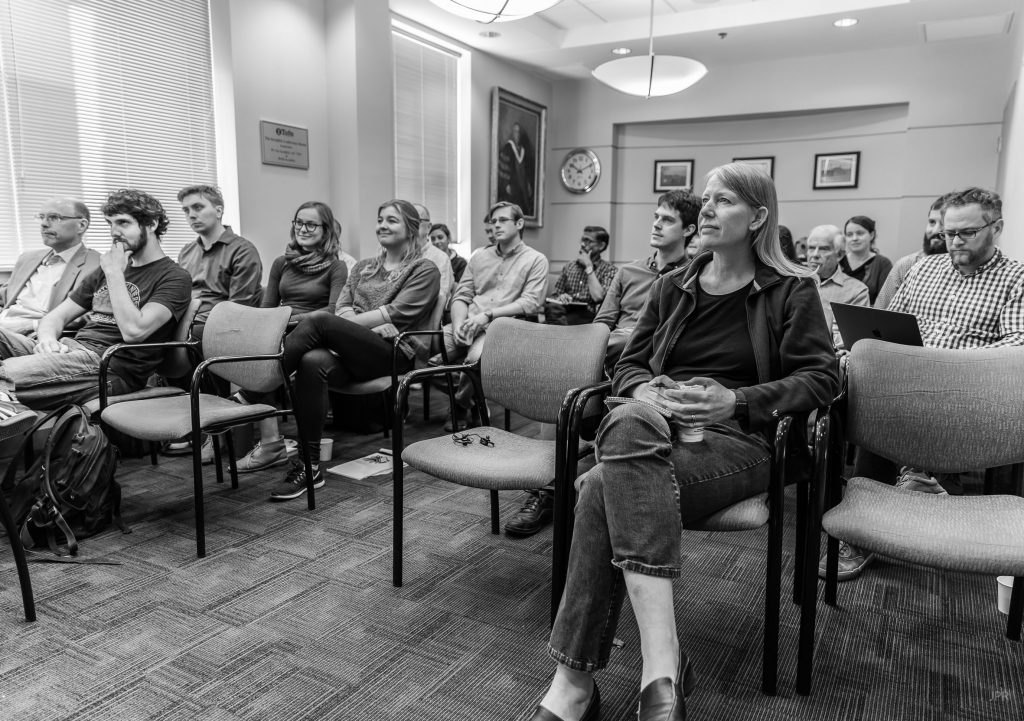 Last Friday 29th September we had a launch for the new Human Interaction Lab at Tufts. We were lucky enough to have a great line-up of speakers including our director, Prof. J. P. de Ruiter, who gave a talk introducing to some key practical and philosophical problems in the study of human interaction entitled "How psychologists should not study interaction".
You can find abstracts and additional readings for Professor De Ruiter's talk and for our other speakers' talks on the launch invite.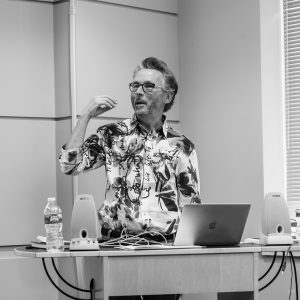 Prof. De Ruiter's talk also provided a great introduction to Prof. Jonathan Potter's presentation: "A discursive approach to psychological matters", which gave a brief introduction to the history and motivations of Discursive Psychology (which, as we learned in the talk, involves the application of Conversation Analysis and Ethnomethodology to key themes and topics in Psychology). Prof. Potter then showed how we could use this empirical approach to address key topics in psychology e.g. attitudes, memory and attribution, by examining the details of interactional conduct.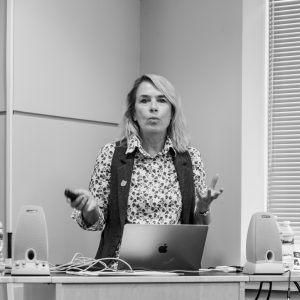 Professor Alexa Hepburn then gave us a wonderful taste of what this research field actually looks like by handing out sheets of transcribed phone call data and guiding us through an analysis of emotion in interaction. She demonstrated how emotion can function in very different ways: as an impediment to ongoing talk on a child support referral helpline, as the 'main business' of a call between intimate friends or family, and how eliciting emotional responses and displays can work as a diagnostic tool for a therapist in a psychotherapy session.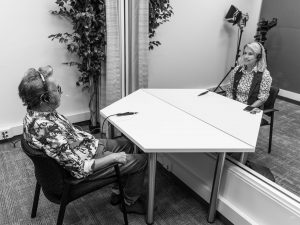 We gave our guests a tour of the brand new HI Lab, and they graced our cameras with our very first lab recording!
We would like to extend our thanks again to our speakers, and to all who came and supported our launch, and to the many people who made the lab launch possible, especially Chris Hogan and Cynthia Goddard for their sterling work as we prepared for lift off.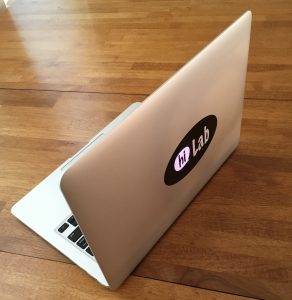 You can keep up with forthcoming events, news and data sessions at the HI Lab on our twitter feed or subscribe to our mailing list: a low-volume announcement list which we'll use only when we have something new and exciting to tell you about.
Finally, we also gave away some swag: our snazzy high quality vinyl laptop stickers to celebrate the launch. We have a limited number of these to give away, so if you want one, you can come to one of our data sessions, or get in touch and we'll send you one!