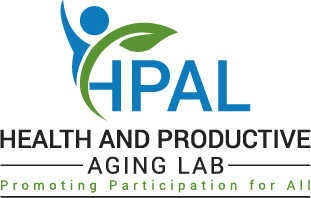 Dr. Marfeo is an Associate Professor at Tufts University in the Department of Occupational Therapy where she is also the founder and Director of the Health and Productive Aging Lab (HPAL). Dr. Marfeo's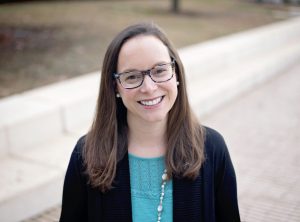 research expertise is in the field of health services research, specifically in health outcomes measurement and development. As a clinically trained occupational therapist, Dr. Marfeo integrates her background in rehabilitation sciences with health services methodologies to conduct research in the following areas: work disability evaluation and policy; physical function and mental health assessment; and promoting productive aging and participation among older adults. Dr. Marfeo's interdisciplinary research approach integrates paradigms of disability, aging, public health, and rehabilitation sciences.
"Aging is not lost youth but a new stage of opportunity and strength."
Betty Friedan (1921-2006)
Dr. Marfeo currently directs a portfolio of research implementing both quantitative and qualitative methodologies. Dr. Marfeo is a Co-Investigator on several projects related to examining measurement challenges within the context of the US Social Security Administration's disability programs. The goal of this research is to expand traditional medical models of disability to incorporate functional-based approaches to measuring and characterizing work [dis]ability. Additionally, Dr. Marfeo is the PI on projects aimed at improving community participation and quality of life among older adults. This line of research includes community-based participatory research (CBPR) working directly with local senior centers in the Boston-metro area.
Dr. Marfeo also leads advocacy and policy projects to promote an inclusive and accessible community for individuals of all abilities across the lifespan.  This work builds on her expertise in the area of health policy, advocacy, and promoting civic engagement for all members of society. Dr. Marfeo serves as a Quality Advisor to the American Occupational Therapy Association (AOTA) providing advice and guidance related to proposed quality measures (e.g. National Quality Forum, Centers for Medicare & Medicaid Services) that impact the practice of occupational therapy.
Dr. Marfeo teaches courses in (1) research methods for rehabilitation professionals; (2) disability and public health policy; and (3) occupation and adaptation among adult populations. Dr. Marfeo earned a BS in Occupational Therapy from the Medical College of Georgia (2004); MPH (2007) in Health Policy from Yale University; and PhD (2012) in Health Services Research from Boston University School of Public Health.