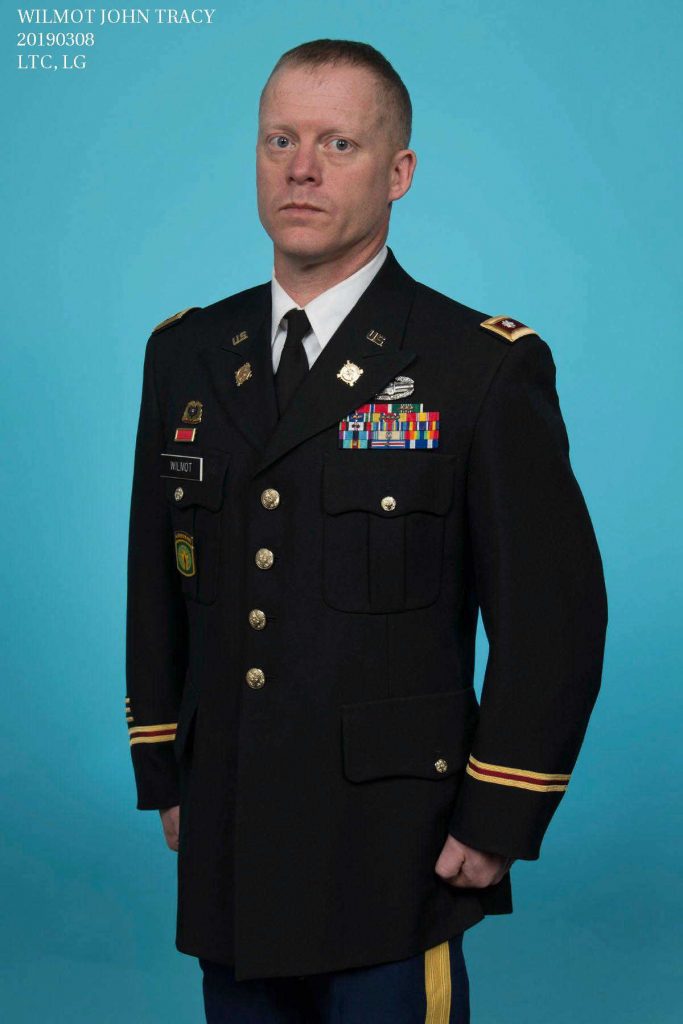 United States Army National Guard
Lieutenant Colonel John Wilmot received his commission as a Field Artillery Officer from the University of Maine ROTC program in 2001. He is a graduate of the Field Artillery Officer Basic Course, the Combined Logistics Captain's Career Course, United States Army Command and General Staff College, and the United States Army Advanced Operations Course.

Prior to his arrival at Tufts University, as a National Security Fellow, he was assigned as the Commander 286 Combat Sustainment Support Battalion, forward deployed to Eastern Europe in support of the European Defense Initiative. Previous non-command assignments include service as a Platoon Leader in in 1st Battalion 152nd Field Artillery while deployed to Iraq for OIF II, Operations Officer for the 286 CSSB while deployed to Afghanistan for OEF IX, and time as the Executive Officer for both the 521 TC and 286 CSSB. Additionally, he has been an AGR with the Maine Army National Guard for the past 10 years and has served in roles such as Training Officer, 521 TC; Operations Officer, New England CERFP; Administrative Officer, 521 TC; Administrative Officer 286 CSSB; and State Training Officer, MEARNG.

His command assignments include 16 months as Commander, B Battery 1st Battalion, 152nd Field Artillery; 15 months as Commander 185 Engineer Support Company; and 30 months as Commander 286 Combat Sustainment Support Battalion.

Lieutenant Colonel Wilmot holds a Masters of Business Administration from Husson University and a Bachelor's of Science in Wildlife Ecology from the University of Maine. His awards and decorations include the Bronze Star Medal, Meritorious Service Medal with 2 OLCs, Army Commendation Medal with 2 OLCs, Army Achievement Medal with OLC, NATO Medal, Overseas Service Ribbon with 2 OLCs, Global War on Terrorism Expeditionary Metal, Global War on Terrorism Service Medal, the Afghanistan Campaign Medal with Campaign Star, Meritorious Unit Citation, and the Combat Action Badge.