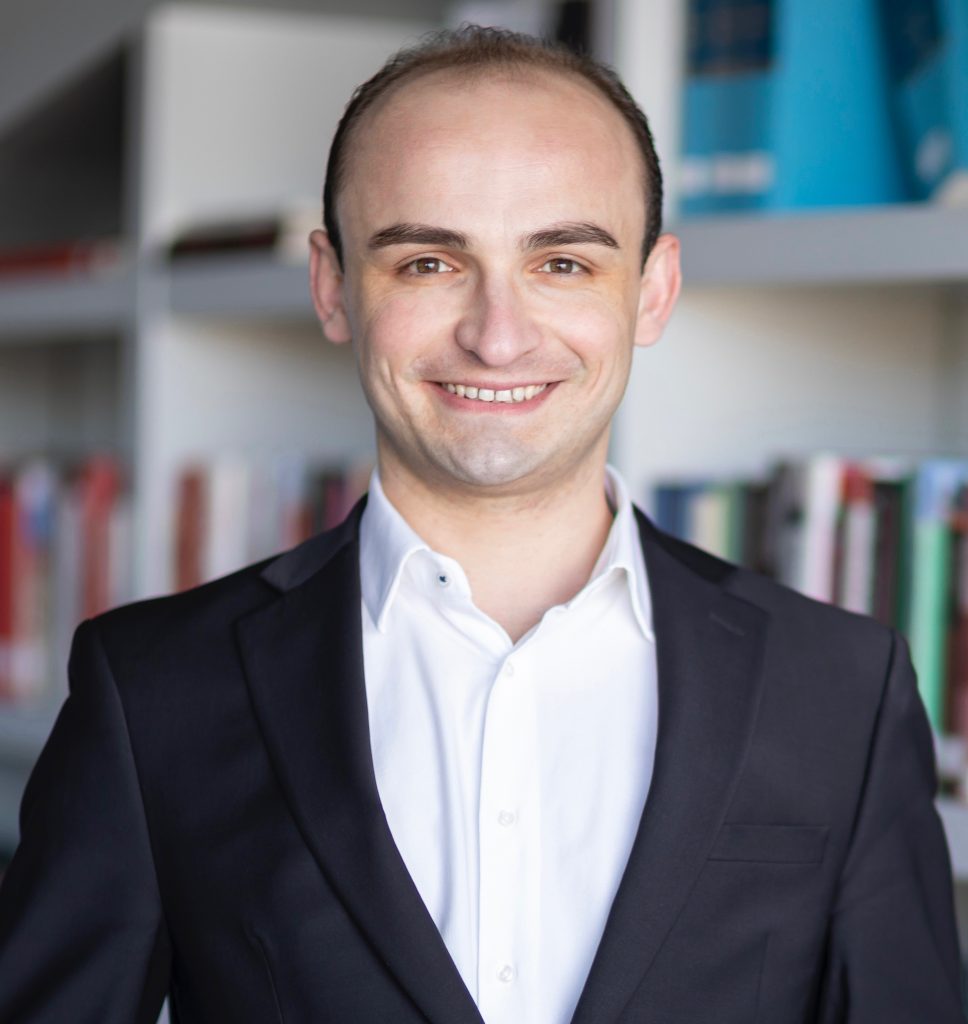 Zviad is a Founder and CEO of LEADx Change, a globally-oriented multinational leadership accelerator to empower next generation leaders in wider Europe and North America. He spearheaded the efforts to integrate SIMULEX, Fletcher's major crisis management exercise, into the LEADx initiative. He believes in creating security and strengthening democracy through leadership, high tech, education and public-private partnerships. To promote the notion of technology-enabled democracy, Zviad recently coined a term – Temocracy and toured several states in the U.S. to share his findings to expert and policy communities.
In 2018, Zviad served as Assistant to a Member (MEP) at the European Parliament's Security and Defense Subcommittee, where his portfolio included security and political affairs in Central and Eastern Europe as well as the United States. In 2017, as a Research Fellow at the NATO Defense College in Rome, he focused on the Black Sea as part of Western-Russian relations.
In 2017-18, he co-led two editions of the Eurasia Leadership Trek, with the Center for Asia Leadership, exploring political, economic and security climate in the wider Black Sea countries, with graduate students from The Fletcher School, Harvard and MIT. In addition, Zviad was an organizing committee member for the European Conference 2018 at Harvard, the largest of its kind in North America. In 2017, he was selected as one of fifteen New Security Leaders of the Warsaw Security Forum and received Forbes Georgia's 30 Under 30 recognition in 2018.
Zviad's articles and comments have appeared in a number of international analytical platforms, including The Institute for War and Peace Reporting, New Europe, Deutsche Welle, KyivPost and The Fletcher Forum of World Affairs. His recent policy and academic publications also include: "Countering Russia's Disinformation and Propaganda in Georgia" (Warsaw Institute, 2018); "Ten Ways to Advance U.S.-Georgia Bilateral Relations" (Rondeli Foundation/GFSIS, 2018); "NATO in the Black Sea: What to Expect Next?", NATO Defense College (2017).
In 2014-16, Zviad was a Political Correspondent at Georgia Today newspaper and worked as a Social Media Coordinator and Blogger at the Open Society Georgia Foundation's Media development project. In 2012-15, he founded and pro bono led youth NGO, Society XXI and Free Generation for Georgia, to promote Georgia's integration into Western institutions.
Zviad holds a MALD degree from The Fletcher School and B.A. in Political Science (with Honors) from Sokhumi State University in Tbilisi. A dedicated jazz fan, he is passionate about hosting a jazz event in his hometown, Gali (Abkhazia), when Georgia is reunited.