Financial Biographies, Volume II
By Kim Wilson et. al.
This collection of profiles, Volume II, Financial Biographies of People Coping with New Surroundings, takes up where Volume I, Financial Biographies of Long-Distance Journeyers, left off. In Volume I, we traced refugees' and migrants' journeys on the move, viewing their passages through an economic lens. In Volume II, we examine the lives of migrants and refugees who are managing new environments, be they displaced for long periods, in limbo waiting for the chance to move onward, or settling into their final destinations.
Drawing on research undertaken in 2019 and 2020 of over 400 in-depth interviews, our profiles include material from Tijuana, Mexico; Tunis, Tunisia; Quito, Ecuador; Jijiga, Ethiopia; Kampala and Bidi Bidi Camp, Uganda; as well as Nairobi, Kenya and Amman, Jordan. In Ethiopia, respondents had been near Jijiga for between 10 and 20 years. Most respondents had been coping in their new surroundings for between two and four years. These biographies explore stories of adaptation, adjustment, and in some cases, integration.
..
..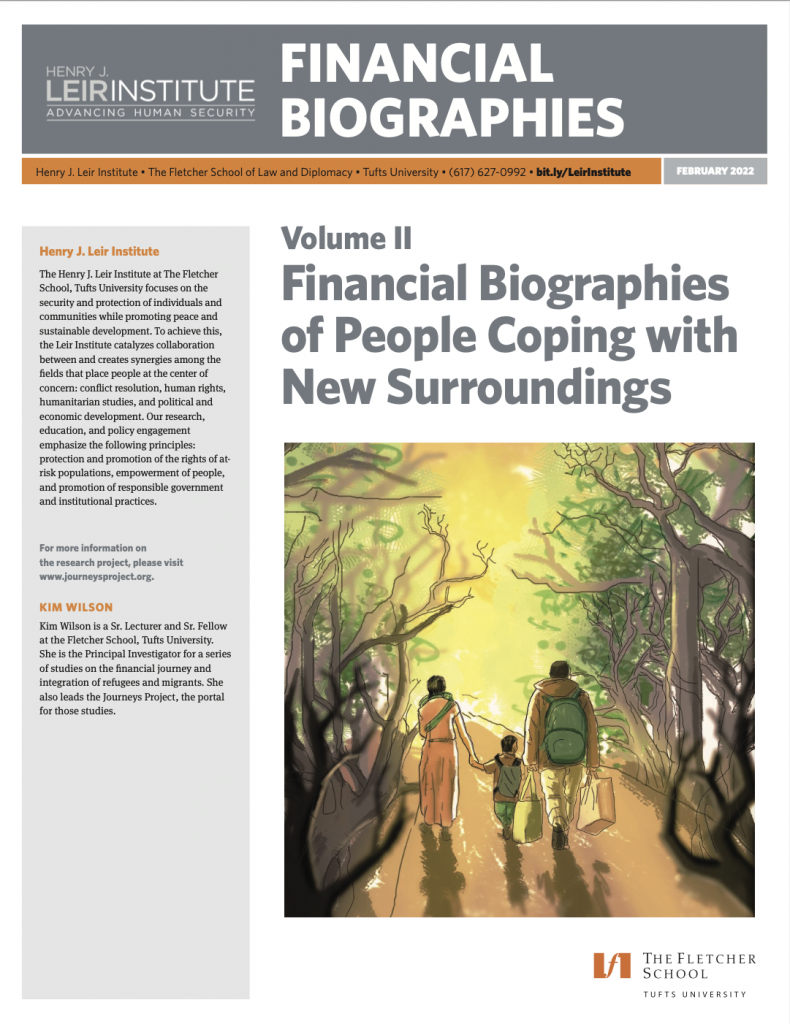 .
---
For questions please contact Kim Wilson at Kimberley.Wilson@tufts.edu
.