Please contact Executive Administrative Director Rose Kim with any queries.
Email: Rose.Haram_Kim@tufts.edu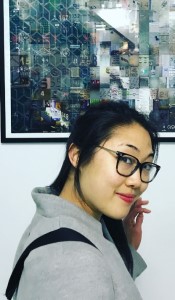 Rose Kim is the Executive Administrative Director for the Cultural Diplomacy Initiative at The Fletcher School of Law and Diplomacy. She holds degrees from the Eastman School of Music and the University of North Carolina Greensboro. She was part of the 2021 cohort of The Global Leaders Program, a multidimensional leadership program seeking social science-based, creative, entrepreneurial, and operational tools for enhanced impact. Rose also works as Director of Operations at LNK Accounting Solutions, a professional accounting and tax firm with the mission of promoting financial literacy and accessibility for small businesses and underserved populations.