Donald L. Heflin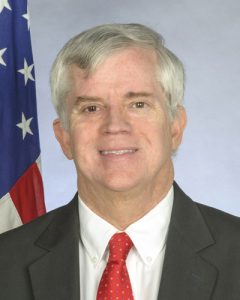 A 35-year veteran of the United States Foreign Service, Donald L. Heflin served as U.S. Ambassador to Cabo Verde from 2015- 2018 and as Charge d'Affaires in both Mexico and India.
Heflin joined the State Department in 1987, serving his first assignment as vice consul in Lima, Peru. Further international postings include positions at the U.S. embassies in Lusaka and London and at U.S. consulates in Chennai, Hermosillo, and Nuevo Laredo, where he was Consul General.
In Washington, Heflin served as Rwanda/Burundi desk officer, did two tours in Consular Affairs, and was Deputy Director and Acting Director in the Office of West African Affairs.
Raised in Hunstville, Alabama, Heflin earned a B.A. from Birmingham-Southern College in 1980 and a J.D. from the University of Alabama in 1983. He is fluent in English, Spanish, and Portuguese.
Michael W. Klein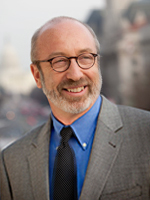 Michael W. Klein is the William L. Clayton Professor of International Economic Affairs. He served as the Chief Economist in the Office of International Affairs of the United States Department of the Treasury from 2010-2011. He is a Research Associate of the National Bureau of Economic Research, a Non-Resident Senior Fellow of the Brookings Institution, and an Associate editor of the Journal of International Economics. He has been a visiting scholar at the International Monetary Fund, the Board of Governors of the Federal Reserve, the Federal Reserve Bank of Boston, the Federal Reserve Bank of New York, and the Federal Reserve Bank of San Francisco.
His research and teaching focus on international macroeconomics. He has published three books and over two dozen articles on topics such as exchange rate policy, international capital flows, the impact of trade on the U.S. labor market, and the determinants of foreign direct investment. His most recent economics book is Exchange Rate Regimes in the Modern Era, published by MIT Press. His research has been supported by grants from the Up john Institute for Employment Research and the Bill and Melinda Gates Foundation. He received a Ph.D. in economics from Columbia University and a B.A. from Brandeis University.