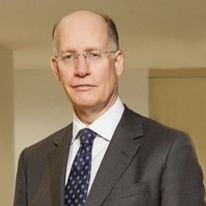 Don Baer (Chairman of the Board) is the Worldwide Chair and Chief Executive Officer of the global strategic communications firm Burson-Marsteller, a WPP company. He is also Chair of the research firm Penn, Schoen and Berland. Don's career has spanned leading roles as a media and communications executive for important business, government and non-profit organizations. He has had extensive strategic, creative and operating experience in corporate and media roles and at the highest levels of the U.S. government and politics.
---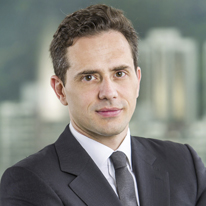 Jamil Anderlini is the Asia Editor of the Financial Times. Based in Hong Kong, he was appointed in January 2016 to oversee the FT's editorial operations in the region. A native New Zealander, he was previously Beijing bureau and has won numerous awards, including a UK Foreign Press Association Award in 2008, several individual SOPA awards and the inaugural Jones-Mauthner Award in 2012. In 2013, Anderlini was named a Young Global Leader by the World Economic Forum and short-listed for Foreign Reporter of the Year at The Press Awards in the UK.
---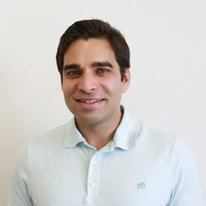 Vikram Bhaskaran is the head of market development for Pinterest, helping marketers across sectors better understand how to derive the most value from Pinterest. Vikram worked on the first version of Pinterest eight years ago and has since gone on to be a founding member of the partnership team, launch the NYC office and lead strategy, marketing and partnership teams focused on sectors ranging from consumer packaged goods to retail to financial services and travel. Prior to Pinterest, Vikram worked in strategy and business development roles at American Express, Walt Disney and the Corporate Executive Board, HBO and the New York City Economic Development Corporation. In his free time, he sits on the board of the Museum of Food and Drink. Vikram graduated from the University of Michigan, Ann Arbor with degrees in Mathematics, Philosophy and Economics and holds an MBA from NYU Stern.
---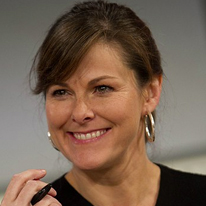 Alma Dale Campbell Brown is a former American television news reporter and anchorwoman. She served as co-anchor of the NBC news program Weekend Today from 2003 to 2007, and hosted the series Campbell Brown on CNN from 2008 to 2010. Brown won an Emmy Award as part of the NBC team reporting on Hurricane Katrina. Since 2013 she has served as an education reform and school choice activist. In 2015, Brown launched The 74, a nonprofit, education-focused news site. In January 2017, she joined Facebook to lead its news partnerships unit, which works with media companies that publish content on the social media site.
---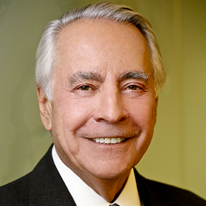 Richard Burt, a managing director at McLarty Associates, has led the firm's work in Europe and Eurasia since 2007. He was a partner at McKinsey earlier, after successfully concluding a nuclear arms treaty as the US chief negotiator in the Strategic Arms Reduction Talks with the former Soviet Union. Prior to this, he was US ambassador to Germany from 1985 to 1989. He also worked at the State Department as assistant secretary of state for European and Canadian affairs and as director of politico-military affairs. Before going into government, Burt worked for three years as the national security correspondent for The New York Times. Burt serves on the board of Deutsche Bank's closed-end fund group and is a New York trustee of the UBS family of mutual funds. He is a board member of the Center for the National Interest and the Atlantic Council, as well as chairman of Global Zero USA, an organization focused on developing a viable plan for eliminating nuclear weapons worldwide.
---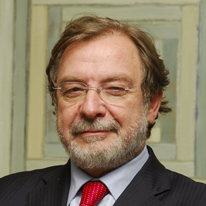 Juan Luis Cebrian is a Spanish writer and journalist. He serves as the Executive Chairman of PRISA, the world's leading news, education and entertainment group in Spanish and Portuguese. He is also editor-in-chief of El País, the global Spanish-language newspaper, and a member of the board of Paris newspaper Le Monde. The author of a number of books, he is a member of the Royal Spanish Academy. He is also an Officer of the Ordre des Arts et des Lettres of France and since 1996 he has been a member of the Royal Spanish Academy. In January 2014, he was awarded the Order of Bernardo O'Higgins, with the rank of Grand Officer, the highest honor that the government of Chile awards to prominent foreign citizens in recognition of their contribution to strengthening ties between the two countries.
---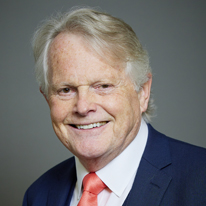 Michael Dobbs is a British Conservative politician and best-selling author. His most recent book is The Reluctant Hero (Simon & Schuster Ltd, 2010). He sits on the Conservative benches in the House of Lords. His 2004 novel Winston's War was shortlisted for Political Book of the Year Award. He was an advisor to Margaret Thatcher, who was then leader of the Opposition, from 1977 to 1979. From 1979 to 1981 Dobbs was a Conservative MP speechwriter and then served as a Government Special Advisor from 1981 to 1986. Dobbs was then the Conservative Party Chief of Staff from 1986 to 1987. In the John Major government, he served as Deputy Chairman of the Conservative Party from 1994 to 1995. Dobbs' writing career began in 1989 with the publication of House of Cards, the first in what would become a trilogy of political thrillers and television series in the UK and on Netflix.
---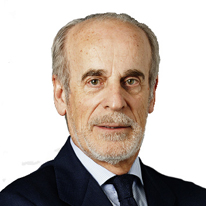 Eugenio Galdón has been Executive Vice President of ALTÁN Redes S.A.P.I. de C.V. since September 28, 2017. Mr. Galdón is Founder of Grupo Multitel, S.A. and serves as its Chairman of the Board and President. He served as President of ALTÁN Redes S.A.P.I. de C.V. since September 7, 2017, Chief Executive Officer until September 7, 2017 and as its Acting Chairman until September 27, 2017. Mr. Galdón served as President of Cableuropa, S.A.U. He is a founder and served as the Chairman of the Board and President of Grupo Corporativo ONO, S.A. Mr. Galdón served as President of ONO. From 1973 to 1982, Mr. Galdón occupied several senior positions in the Spanish government including Chief of Staff to the President of the Government of Spain. From 1983 to 1991, Mr. Galdón managed different media companies, including the radio networks COPE and the radio and television programming and broadcasting division of the PRISA Group. He served as the Chairman of the Board of Cableuropa, S.A.U. He serves as an Independent Director of everis Spain, S.L.U. He served as Executive Director of Grupo Corporativo ONO, S.A., since 2002 and Mr. Galdón has represented Multitel as a Director of Cableuropa since December 1997. He holds degree in Economics Studies and a diploma in Political Studies from the University of Lovaine (Belgium). He is also a Commercial Technician and State Economist, graduating top of his class.
---
James Glassman served as U.S. under secretary of state for public diplomacy and public affairs in 2008 and 2009. He is the founding executive director of the George W. Bush Institute, a public policy institution in the George W. Bush Presidential Center on the campus of Southern Methodist University in Dallas. He was host of three weekly television series: "Capital Gang Sunday" on CNN and "TechnoPolitics" and "Ideas in Action" on PBS. He was president of the Atlantic Monthly magazine, publisher of The New Republic, executive vice president of U.S.News & World Report, and editor and co-owner of Roll Call, the Capitol Hill newspaper. He is Chairman, Glassman Advisory and an AEI Fellow.
---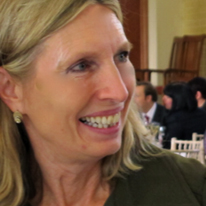 Kate Hedges is a marketing and communications professional with 20+ years experience. For 15 years she worked in the financial services sector in the areas of public relations, advertising and brand management. Prior to that, she ran her own public relations company with a focus on not-for-profits. More recently, Hedges created the podcast Tanager Talks for Tanager Wealth Management covering the varied interests of US citizens living abroad. She is also the creator of the website No Crowds designed for people who love to travel but hate crowds. Hedges has a BA in History from Colorado College and a masters degree from the Fletcher, where she serves as a member of the school's European Advisory Group. She speaks fluent German
---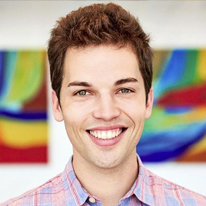 Jake Horowitz is the co-founder and Editor-at-Large of Mic., an American media company that covers serious issues important to millennials. The company reaches 19 million unique monthly visitors and has a higher composition of 18- to 34-year-old readers than any other millennial-focused news site, including BuzzFeed and Vice. Mic received early attention for its on-the-ground coverage during the revolution in Tunisia. Mic was founded in 2011 as PolicyMic by Horowitz and his New York high school friend Chris Altchek. Jim Clark, an investor and the founder of Netscape, said the two "remind me of my younger self". In 2014, Horowitz was named to the 2014 Forbes's 30 Under 30 list. Before Mic, he worked at Change.org. He is a graduate from Stanford, where he studied Middle East history and politics.
---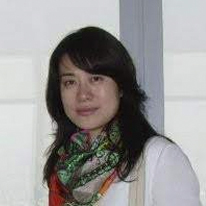 Ma Jing is the director general of CGTN America, which is the overseas operation of China Central Television in North and South America headquartered in Washington. She launched it in 2012. Prior to this, she was managing director of CCTV News Channel, where she supervised the re-launch in April 2010 of CCTV International (known as Channel 9) into a 24×7 global news channel. China Central Television is the only national TV network in China. Its 45 channels in 6 languages reach 1.3 billion audience in China and several hundred millions in other parts of the world. The America operation contributes programming in both English and Mandarin. Ma received a PhD in International Communications from Communication University of China and holds an MA from Royal Holloway, University of London.
---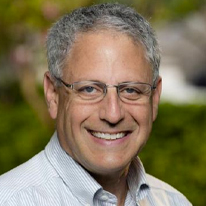 Gary Knell is the president and CEO of the National Geographic Society, where he oversees the society's vast global activities. He also serves as chair of National Geographic Partners, the society's for-profit arm that oversees its storytelling assets. These include television, print, digital, and ancillary operations such as travel expeditions. He is the former president of NPR and, for 11 years, of Sesame Street. Earlier, Knell was managing director of Manager Media International, a print and multimedia publishing company based in Bangkok, Hong Kong, and Singapore. He has also served as senior vice president and general counsel at WNET/Channel 13 in New York, and was counsel to the U.S. Senate Judiciary and Governmental Affairs Committees in Washington, D.C. As a student at UCLA, he was the editorial director of the Daily Bruin. He holds a law degree from Loyola.
---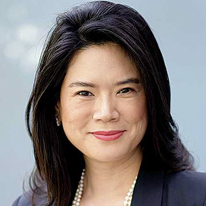 Ellana Lee is the Senior Vice President of CNN International, based in the Asia Pacific headquarters of Hong Kong. She is the most senior executive outside of the U.S. and is the managing editor for CNN International Asia Pacific. In that position, she oversees all of CNN's on-air news programming produced throughout the region. This includes overseeing the correspondents and news gathering teams across 8 operations from Kabul to Seoul. Lee further manages much of CNN's feature production worldwide.
---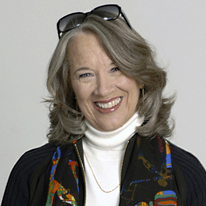 Joanne Leedom-Ackerman is a novelist, journalist, and writing activist. Her works of fiction include "The Dark Path to the River" and "No Marble Angels." She has also published fiction and essays in books and anthologies. A former reporter for The Christian Science Monitor, Ms. Leedom-Ackerman has won awards for her nonfiction, and has published hundreds of articles in newspapers and magazines. She is Vice President of PEN International (2015), and has served as the International Secretary of PEN International and Chair of PEN International's Writers in Prison Committee. She holds an MA from Brown University and Johns Hopkins University, and graduated cum laude from Principia College.
---
Aaron Lobel is the founder and president of America Abroad Media (AAM), a global nonprofit dedicated to harnessing the power of media to promote the free exchange of ideas, critical thinking, and self-governing citizens worldwide. He has built AAM into a global media network, headquartered in Washington D.C. It reaches large-scale audiences through groundbreaking programming and production partnerships with leading media outlets in the MENA region and South Asia.
---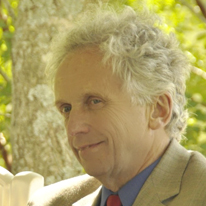 Casey Murrow heads Synergy Learning International, Inc, a non-profit specializing in science and math programs for schools and teachers. Synergy is the publisher of Connect magazine, which has focused on articles written by and for teachers, both in the U.S. and overseas. Synergy is also a partner organization in Vermont Learning for the Future, a statewide collective action project. As an elementary teacher in Washington, D.C. and in Vermont, Casey was active in place-based learning and an advocate for expanded professional learning for all educators. Casey serves on the board of Shelburne Farms, a working farm that serves as a non-profit education center for sustainability and on the leadership team for the national project, Educate the Whole Child. He is a board member of Vermont's Higher Education Collaborative and the son of Edward R. Murrow.
---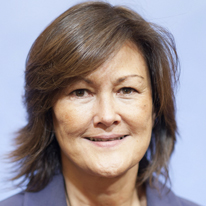 Liz Musch is a global advisor of multinational companies and an independent board director. She has 25 years' experience as a CEO of global professional services organizations, both in the US and Europe, and has a history of advising top companies on optimizing growth and stakeholder value across markets, channels, geographies and business conditions. She has lived on 3 continents and worked extensively across 6. She is currently responsible for partnerships and acquisitions for LRW, a marketing services organization out of Los Angeles. She is on the board of a French public company, Abeo, and has recently become Chair of the Board of a Finnish-US media tech start-up called Verto Analytics. She is very engaged with an environmental non-profit called the Earth Law Center where she chairs the board, and she sits on the board of C200, a non-profit dedicated to the advancement of women in business. She holds a BA from USC in International Affairs, and a Masters from the Fletcher School in International Strategic Studies.
---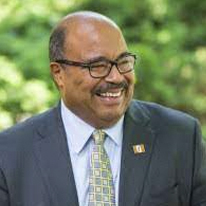 Brian W. Radliffe is an international operations executive. He specializes in aligning service, business, operations, product, and market strategies to coincide with corporate direction and territorial expansion. His area expertise is in EMEA, Asia Pacific, Central/South America, and the Caribbean. He is a solution builder and international team leader to help struggling initiatives restructure. Radliffe was formerly director of global business development, country strategy, for ATT. He executed commercial and operational strategies in this role. He spearheaded the expansion of AT&T's global network infrastructure to China, Indonesia, Malaysia, and Thailand, as well as the deployment of the firm's Advanced Global Network business model, infrastructure, and next-generation global data networking service.
---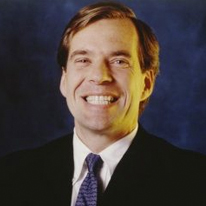 Hugh Roome is the president of Scholastic International, covering Asia, Europe and Latin America. He also is president for consumer and professional media. Scholastic Corporation is the world's largest publisher and distributor of children's books and a leader in educational technology, children's media, and e-commerce. Roome joined the company in 1991 as publisher of the SOHO Group. He then served as executive vice president directing the company's magazine division, publishing 50 classroom, consumer and professional publications, including Scholastic News and Instructor, the oldest and largest magazine for educators. In 1999, he created Upfront with The New York Times, the award-winning teen news magazine. In 2002, he was named president of Scholastic International, which operates wholly owned companies in 15 countries. Prior to joining Scholastic, he served as vice president of sales and marketing for MCI from 1989 to 1991, and also worked at Newsweek, as director of marketing and associate publisher of Newsweek International.
---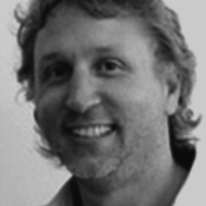 Luis Saguier is the director of La Nación, one of Argentina's leading newspapers. He has been director since 1995. He also is a director of Navent Group, a jobs and real estate portal in Argentina, Brazil, Chile, Ecuador, Mexico, Panamá, Perú, and Venezuela. Before joining La Nación, Saguier worked for five years at Phillip Morris. He belongs to the Young Global Leaders of the World Economic Forum. He holds a degree in Industrial Engineering from Universidad de Buenos Aires.
---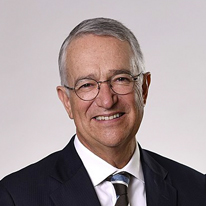 Ricardo Salinas Pliego is one of Latin America's leading entrepreneurs and President of Grupo Salinas, a group of companies that successfully compete in finance, retail, telecomunications and media, among other sectors. The Group companies' have added sales that represent close to 1% of Mexico's GDP, with operations in nine countries across the Americas, and over 100,000 employees. In addition to business units, and as part of Ricardo Salinas' philosophy to improve living conditions of the communities where the Group operates, Fundación Azteca was created as a non-profit organization with a focus on health, nutrition, education and the environment. Other Grupo Salinas' initiatives that seek to build a better society are Kybernus, a program that supports political and social leadership through a culture of values; Fomento Cultural Grupo Salinas, which promotes art and culture; Ciudad de las Ideas, a festival of brilliant minds; and Caminos de la Libertad, a series of essays contests that seek to provoke reflection about freedom. Ricardo Salinas' pioneering vision has received the recognition of some of the most important corporate organizations and forums. He has addressed the World Economic Forum, the Young Presidents' Organization, The Economist Roundtable on Mexico, the Institute of the Americas, UCLA, TED and the Harvard Business School, among many others. In these forums he usually discusses issues related to globalization, education, entrepreneurship, freedom and the opportunities at the base of the pyramid. Mr. Salinas publishes a Blog where he shares his thoughts on corporate, political, economic and cultural issues. This material is also regularly published at the Huffington Post, Newsweek en español and La Opinión, as well as in Mexican newspapers.
---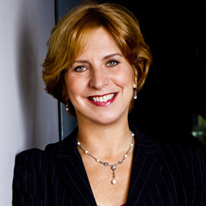 Vivian Luisa Schiller is an advisor to Weber Shandwick and other media related firms. She is the former president and CEO of NPR, and former head of news and journalism partnerships at Twitter. She also was senior vice president and chief digital officer for NBC News. In 2002, Schiller was hired by The New York Times and Discovery Communications to develop and run a joint network that would become the Discovery Times Channel. The network commissioned and programmed hundreds of hours of critically acclaimed current affairs and history series. In 2006, after the joint venture severed, Schiller joined the New York Times fulltime to oversee original web video and then served as general manager of NYTimes.com, then the largest newspaper site in the world. While at the Times, Schiller was instrumental in integrating the newspaper and web newsrooms and launching the newspapers's first mobile presence. In late 2008, Schiller was named President and CEO of NPR. During her tenure, Schiller was widely credited with dramatically upgrading the network's digital presence and significantly expanding its revenue base. She greenlit the network's first investigative unit and launched diversity initiatives that expanded multicultural programming. Under her watch, NPR launched its mobile apps and expanded its digital output dramatically.
---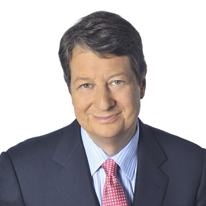 Neal B. Shapiro is an award-winning producer and media executive, with a 25-year career spanning print, broadcast, cable, and Internet. He joined New York public media provider WNET as president in February 2007, becoming president and chief executive officer on February 4, 2008. WNET is the parent of New York public television stations Thirteen and WLIW21. WNET produces such acclaimed PBS series as Great Performances, American Masters, Nature, Charlie Rose, and a range of documentaries, children's programs, and local news and cultural offerings available on air and online. At the helm of WNET, Shapiro has nearly doubled arts and culture offerings, emphasized local programming and community engagement; set new fundraising records and inaugurated a new, state-of-the-art studio at Lincoln Center. Before joining WNET, Shapiro was president of NBC News, leading its toprated news programs, including Today, NBC Nightly News and Meet the Press, as well as Dateline NBC. Shapiro was executive producer of Dateline from 1993 to 2001. He was elected to the Tufts board of trustees in 2008, is a member of the executive committee, and chairs the advancement committee
---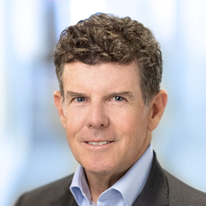 Jake Siewert is the global head of corporate communications at Goldman Sachs. He joined Goldman as a managing director in 2012. Prior to joining the firm, Siewert served as counselor to the US Treasury secretary from 2009 to 2011, during which time he also acted as his liaison to the business community. From 2001 to 2009, Siewert worked at Alcoa, where he last served as vice president for business development, overseeing global mergers and acquisitions and focusing on growth in China and emerging economies. He joined Alcoa as head of global communications and public strategy, and later oversaw the company's global environment, health and safety efforts for severalyears. From 1993 to 2001, Siewert held several positions in the Clinton administration, including serving as White House press secretary. He also servedas a special assistant for economic affairs to the president, working at the National Economic Council. Siewert began his career in Washington in 1991 as communications director for the Democratic Governors Association.