Sophie Orosz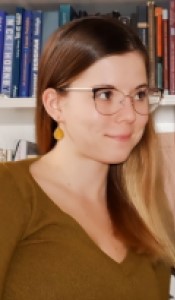 Sophie Orosz is an Advanced Research Associate with the Cultural Diplomacy Initiative at the Fletcher School of Law and Diplomacy at Tufts University. She has worked as an intern at the Central European University's Democracy Institute from June 2021 to June 2022 and as a volunteer at the You Belong Foundation from August 2018 to March 2019. She was awarded the first prize in three national contests, which took place in 2014, 2016, and 2019. Throughout her academic career, she has taken courses at the Central European University's Department of Sociology and Social Anthropology and has been a regular attendee of Harvard University's online courses. Aside from participating in the Soft Power & Cultural Diplomacy Study Group through the Belfer Center at Harvard's Kennedy School of Government, she has completed nine courses to date: eight in data science and one in urban studies.
Since 2022, Sophie has been working as a research associate to Professor Carla Dirlikov Canales in the Future of Cultural Diplomacy initiative and the Future of Diplomacy Project at the Harvard Kennedy School of Government's Belfer Center for Science and International Affairs. She is cited as a key contributor to the "Fostering Mutual Understanding: A Public Diplomacy Strategy for the Future of U.S.-China Relations" extended abstract, presented at the 72nd Annual International Communication Association (ICA) Conference in Paris. In her role as an advanced research associate, her responsibilities included so far: extensive research on the topic of public diplomacy as it relates to US-China relations; research, writing assistance, and interviews with international experts regarding the preparation of the extended abstract paper specified above, and research and facilitation support for the Soft Power and Cultural Diplomacy Study Group, co-sponsored by Harvard University's Belfer Center for Science and International Relations. In addition, Sophie has assisted Professor Canales with research for two upcoming book chapters in two upcoming publications: Manchester University Press, "Soft Power and the Future of U.S. Foreign Policy" (Winter 2022) and Manchester University Press, "United States Cultural Diplomacy after the Cold War," (2023).
During the summer of 2022, Sophie collaborated with Professor Federica Olivares of the Università Cattolica del Sacro Cuore in Rome on a joint research project along with Professor Canales, researching the global landscape of public and cultural diplomacy education today, compiling databases of master's programs and shorter courses that feature cultural and/or public diplomacy prominently, these programs' contents and bibliographies, and influential literature in the fields of CD and PD, and outlining the main findings of her research in a report.
Sophie begins the 2022-23 academic year as a high school senior in the Lauder Javne Jewish Community School in Budapest. As a hobby, she also enjoys boxing and is mentored by János Nagy, a professional world boxing champion.

Briefing Paper on Public and Cultural Diplomacy Education
---
Jiayi (Jan) Zhang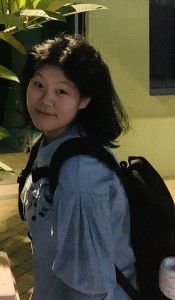 Jiayi (Jan) Zhang is a senior majoring in English with a minor in Global Studies at The Chinese University of Hong Kong, Shenzhen, where she has received The Master's List for Outstanding Academic Performance (2019), Departmental Academic Performance Scholarship (2019-20, 20-21), University Excellent Student Award (2022), and Dean's List Awards (2019-20, 20-21).
During 2021-22, Jiayi studied Philosophy, Politics and Economics (PPE) at Mansfield College, University of Oxford on a one-year visiting student program. She achieved Distinction in all courses she enrolled in, including Theory of Politics, Political Sociology (Quantitative Methods Using R), Politics and Government in China, Geopolitics in the Margins, etc,. Jiayi is broadly interested in US-China relations and contemporary Chinese politics. In pursuit of her research interest, she interned at The Center For International Security and Strategy at Tsinghua University, and Lab For Digital and Mobile Governance at Fudan University. Jiayi has also worked as a Research Assistant to Prof. Yue Hou in the Department of Political Science at the University of Pennsylvania, and Teaching Assistant to Dr. Edward Howell for the International Relations course at the 2022 Online Summer School Program held by Mansfield College.
Jiayi has been an Advanced Research Associate for "The Future of Cultural Diplomacy" project at Harvard Kennedy School's Belfer Center for Science and International Affairs. She continues to work closely with Prof. Carla Dirlikov Canales as a Research Fellow at the Fletcher School of Law and Diplomacy at Tufts University. Jiayi has been a key contributor to the International Communications Association 2022 conference held in Paris, France, for her work on the Extended Abstract "Fostering Mutual Understanding: A Public Diplomacy Strategy for the Future of U.S.-China Relations." She also contributed to research for an Executive Education seminar at the Fletcher School with diplomatic delegates from India. Jiayi's current research is focused on matrices of measuring soft power, through which she offers an analysis of the strengths and pitfalls of current soft power measurement tools.
Jiayi is fluent in Mandarin, Spanish and English. When not reading or collecting political magazines, she enjoys hiking and exploring new cities in her spare time—all with ample coffee on hand!

---
Rituparna Mukherjee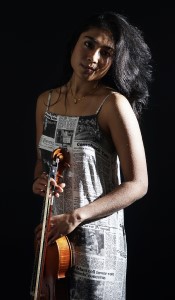 Driven by her passion for connecting with people, Rituparna Mukherjee, from Houston, completed her double degree in Viola Performance and Psychology with a Minor in Economics at Oberlin College and Conservatory. She wants to use her degrees to continue the work she does at Grafton Correctional Institution, where she and her classmates teach strings. Grounded in her love for classical music, Ritu experiments with jazz and improvisation as she draws inspiration from Hindustani classical music and French Rap.
From performing at Carnegie Hall with the Oberlin Orchestra to the Jazz Educators Network in New Orleans with the Genre Nova Ensemble, to rebuilding houses and performing I Port Au Prince after Hurricane Harvey, Mukherjee strives to be a versatile musician who uses music as a means of communication and understanding between different people and communities. Drawing from her Psychology degree, Mukherjee hopes to counteract the adverse effects that income disparity and familial instability may have on the success of a child through protective factors such as music.
In addition to her performance and outreach work, Mukherjee has a keen interest in understanding the pre- and post- production aspects of a performance. As a Community Engagement and Artistic Programming Intern at the Kennedy Center, Mukherjee learnt how to run a show from start to finish, including aspects of a performance such as lighting and sound and crow-management.
Mukherjee hopes to continue the tradition of classical music while also changing the face of classical music through her teaching engagements as a Teaching Assistant for the Oberlin Arts and Sciences Orchestra as well as teaching K-12 kids remotely in Mombasa through Oberlin's PACE Program.
---
William Robbins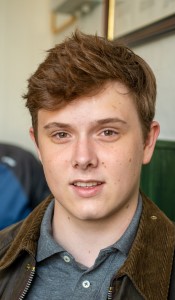 William Robbins is the creator and project director of Pen Pals Through Music. A digital cultural diplomacy initiative, Pen Pals Through Music fosters global friendships and supports cultural understanding through music by directly connecting musicians, initially focusing on the United States and China. This project aims to unite these two communities through a shared admiration for music's ability to tell stories.
A violinist and current high school senior, William's education has allowed him to examine the intersection between language, culture, and music. William's interest in cultural diplomacy stems from his performing arts background and interest in language learning. As a student at a performing arts school in Phoenix, Arizona, William has had the opportunity to participate in an education that encompasses itself around the correlation between music and academics. William studies Mandarin Chinese with a goal of fluency and has furthered his knowledge through courses at Harvard University. From his study, William placed 2nd in the 2022 National Chinese Speech Contest.
The president of his school's chapter of the Tri-M National Music Honors Society, William works to promote the benefits of music education at school and community. As president, William represented his school for the State's Reauthorization of the Arts with the Governor of Arizona.
---
Jackie Schiffer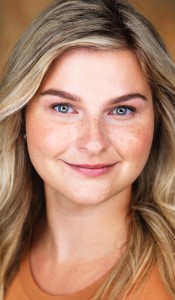 Jackie Schiffer is an arts administrator, researcher and vocalist. As an arts educator, she has taught in NYC public schools, community music schools and non-traditional settings ranging from senior centers to medical schools.
Most recently, Jackie worked as Associate Director of Institutional Relations at Lincoln Center for the Performing Arts where she oversaw a $7.5M portfolio and advocated for arts education and accessibility. Her artistic pursuits have included a national commercial spot for Lexis Nexis, a new media project selected for Tribeca Film Institute, and numerous musicals and cabaret shows.
Jackie holds a BM in Voice from University of Illinois at Urbana-Champaign and an MSED in Educational Theatre from City College of New York. She is currently pursuing a masters in diplomacy and international development from University for Peace.
---
Fathema Siddiqua
Fathema Siddiqua was born in Sylhet, Bangladesh, and currently resides in New York City. She is a research associate for the Cultural Diplomacy Initiative at the Fletcher School of Tufts University. She is fluent in English and Bangla and has limited working proficiency in Greek, Spanish, and Arabic. Currently a high school senior, Fathema aspires to be a foreign service officer in the future. She is the founder and president of the first UNICEF Unite chapter at The Young Women's Leadership School of Queens and is the Vice President of Communications at the National Education Equity Lab's alumni society. Additionally, Fathema is a Georgetown Law School- Early Outreach scholar, where she researched and submitted a paper on gun violence. She also is a Principals of Criminal Justice scholar from Howard University, where she researched sex trafficking in South Asia.
---
Bren Bataclan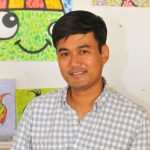 Bren Bataclan is a Boston-based artist. He was born in the Philippines and grew up in Daly City/Bay Area, CA. Prior to becoming a full-time artist, Bren taught design and computer animation at the University of Massachusetts Amherst and he was part of the dotcom world in the late 90s and early 2000s. In 2003, Bren began giving away paintings in public spaces with a note saying, "This painting is yours if you promise to smile at random people more often." Since then, he has given away over 3,000 paintings in close to 80 different countries and to all 50 states in the U.S. For the 20th anniversary of his project next year, Bren plans to give away paintings to the 100+ countries that haven't received his paintings. He plans to do this by assigning Smile Ambassadors to those countries and giving them each two paintings, one to keep and one to give away.