The Cultural Diplomacy Initiative Presents: The Harmony Academy :
A Series of Artistic Masterclasses on Chinese Culture. In cooperation with the Fletcher School of Law and Diplomacy and the Embassy of the People's Republic of China in the United States, The Harmony Academy is a series of artistic masterclasses featuring five esteemed guest artists showcasing Chinese culture and traditions.
In Chinese culture, the word harmony is believed to be the most important value for a society. In Western culture, it derives from the Greek term "harmonia" which refers to how musical pitches related to one another. This summarizes the goal of fostering mutual understanding through this series. In each of these sessions, we will learn firsthand from revered Chinese artists about their culture and traditions.
As the Chinese philosopher Xun Kuang said, "Music is a fantastic peacekeeper in the world, it is integral to harmony, and it is a required fundamental of human emotion", and in the In the Analects, Confucius observed "cultivated persons seek harmony but not sameness." Please join us as we explore these concepts with remarkable guest artists! *Please note that the first and last sessions will begin at 9:00am ET only. All other sessions will begin at 10:30am ET. You can find the schedule for the CDI Harmony Academy at the registration link
CDI Harmony Academy Session with Maestra Xiaoying Zheng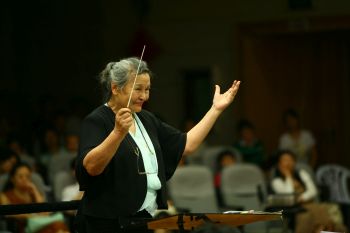 Maestra Xiaoying Zheng (born 28 September 1929) is a Chinese conductor and was the first female conductor in China. Zheng was the chief conductor of the China National Opera House (CNOH) and she formed and conducted the Xiamen Philharmonic Orchestra. She was formerly the director of the Conducting Department of the Beijing Central Conservatory of Music (CCOM) in Beijing. Feb 3th Time 9-10:30
CDI Harmony Academy Session with Yin Zheng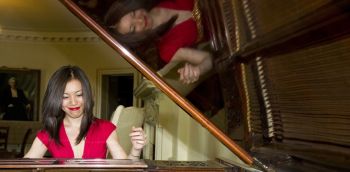 Concert pianist Yin Zheng, currently Associate Professor of Piano and Director of the Keyboard Studies at the Virginia Commonwealth University, enjoys a vibrant career of performing and teaching across Europe, US, and Asia. She has been featured on leading music stages such as Carnegie Hall and Steinway Hall in New York, the John F. Kennedy Center for Performing Arts and, in worldwide reputable music festivals in France, Belgium, Switzerland, Austria, Germany, Spain, Portugal, Canada, and Estonia.
She has worked with eminent pianists such as Paul-Badura Skoda, Alicia de Larrocha, and Aldo Ciccolini and is highly appraised by the legendary British-Chinese pianist Fou Tsong as a unique interpreter of the music of Mozart. Feb 10th, 10:30am ET
CDI Harmony Academy Session with Jindong Cai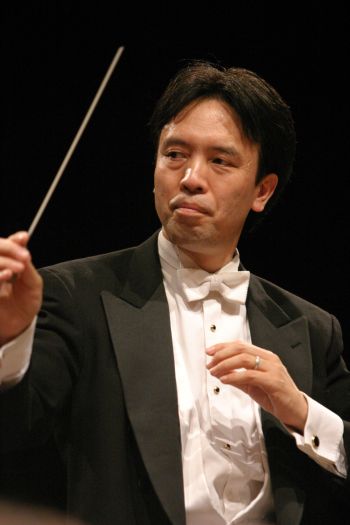 Conductor Jindong Cai is director of the US-China Music Institute, professor of music and arts at Bard College, and associate conductor of The Orchestra Now. Over his 30-year career in the United States, Cai has established himself as an active and dynamic conductor, scholar of Western classical music in China, and leading advocate of music from across Asia.
Born in Beijing, Cai received his early musical training in China, where he learned to play violin and piano. He came to the United States for his graduate studies at the New England Conservatory and the College-Conservatory of Music in Cincinnati. In 1989, he was selected to study with famed conductor Leonard Bernstein at the Tanglewood Music Center, and won the Conducting Fellowship Award at the Aspen Music Festival in 1990 and 1992. Feb 17th 10:30am ET
CDI Harmony Academy Session with Chao Tan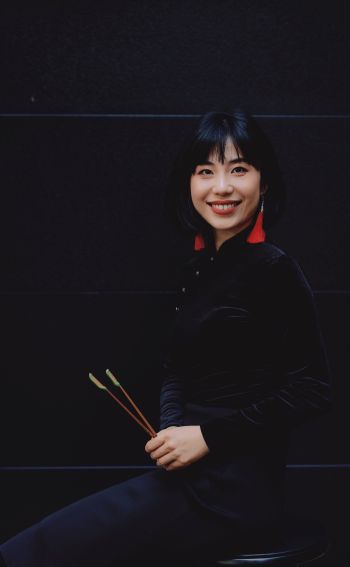 Chao Tan is a Chinese dulcimer virtuoso, improvisor, sound designer, and visual artist. Her dexterity has led to her breaking down barriers and working across creative genres. In her work, she explores the distinct sounds and techniques of the Chinese dulcimer in order to create a multidimensional sensation of improvisation.
Her creative interest is mainly in intercultural improvisation study: applications of Chinese musical aesthetics and vocabulary, creative synthesis in cross-disciplinary improvisation: interactions among music, dance, and visual art. Her latest project "Unheard Sounds" is dedicated to better exploring the practice of the immigration arts: artistic language reshaped by immigrant artists in cross-disciplinary collaboration. Feb 24th 10:30 am ET
CDI Harmony Academy Session with Master Lihui Chen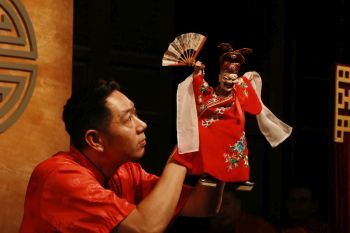 Master Lihui Chen is a performing artist of Zhangzhou Glove Puppet Heritage and Protection Center. Born in 1974, Chen is a representative inheritor of the national intangible cultural heritage (Zhangzhou Glove Puppet Show), and a "famous artist across the Straits" specializing in clown performance.
He has performed for heads of states for many times, and has visited more than 20 countries and regions such as the United States, France, Germany, Australia and South Africa on behalf of the country. He has won many awards in various international and domestic puppet festivals including in the Czech Republic, Singapore, Indonesia, Spain, Serbia and more.In 2021-2022, invited by Xiamen University, he teaches traditional glove puppet classes to international students. In recent years, he has been invited to the universities of Taiwan, Hong Kong and Macao for teaching and performances.
His artistic achievements have been covered by national TV programs such as "Remember Homesickness", "Famous Artists across the Straits", etc., and made into documentaries. March 3rd Time 9am ET
---