Senior Fellows are nonresident advisers who provide thought leadership to Fletcher's Murrow Center and serve as a resource for students and faculty. A group of experts working in the fields of media, cyberspace, journalism, digital technology, and public diplomacy, Murrow Fellows lend their advice and insights to the Center's activities.
Senior Fellows contribute to The Murrow Center in a variety of ways:
Advise the Director of The Murrow Center, Dean of The Fletcher School, and other senior leadership on new trends, technologies, and opportunities in the relevant industries and disciplines
Meet with Fletcher students and faculty to share experiences, research, and approaches through both formal and informal speaking engagements, salon-style roundtable discussions, and workshops
Engage with a Fellow network of high-level peers crossing sectors and borders
Senior Fellows are helping The Murrow Center to answer key questions and suggesting new lines of inquiry, including: What are the implications of disruptive digital innovators chipping away at the institutions that defined international affairs in the 20th century? How does public diplomacy move from communicating and framing public policy to actively engaging in the digital space? What is the impact of mainstream news media's loss of control over information access and distribution?

Emily Bell is founding director of the Columbia's Tow Center and a leading thinker, commentator and strategist on digital journalism.
Established in 2010, the Tow Center has rapidly built an international reputation for research into the intersection of technology and journalism. The majority of Bell's career was spent at Guardian News and Media in London working as an award-winning writer and editor both in print and online. As editor-in-chief across Guardian websites and director of digital content for Guardian News and Media, Bell led the web team in pioneering live blogging, multimedia formats, data and social media, making the Guardian a recognized pioneer in the field.
She is co-author of "Post Industrial Journalism: Adapting to the Present" (2012) with CW Anderson and Clay Shirky. Bell is a trustee on the board of the Scott Trust, the owners of The Guardian, a member of Columbia Journalism Review's board of overseers, and an adviser to Tamedia Group in Switzerland. She has served as chair of the World Economic Forum's Global Advisory Council on social media, and as a member of Poynter's National Advisory Board.

Richard Engel is widely regarded as one of America's leading foreign correspondents for his coverage of wars, revolutions, and political transitions around the world for nearly 20 years. He is recognized for his outstanding reporting on the Syrian civil war, the 2011 revolution in Egypt, the conflict in Libya, the wars in Iraq and Afghanistan, and overall unrest throughout the Arab world.
Engel was named chief foreign correspondent of NBC News in April 2008. His reports appear on all platforms of NBC News and MSNBC. Engel's work has received numerous awards, including seven News & Documentary Emmy Awards. Most recently, he was honored with a Peabody Award for his coverage of the rise of ISIS. He also received the 2008 Alfred I. duPont–Columbia University Award and the Medill Medal for Courage in Journalism, the first ever given to a broadcast journalist, for his report "War Zone Diary."
Engel is the author of three books, "A Fist in the Hornet's Nest", "War Journal: My Five Years in Iraq," and "And Then All Hell Broke Loose: Two Decades in the Middle East."

Edward Felsenthal is the Group Digital Director of News and Lifestyle at Time Inc., and the Editor of Time Digital. In this role, he leads digital content and growth across a dozen brands, including Time, Money, Health, Real Simple, Southern Living, Travel & Leisure and Food & Wine. Felsenthal joined Time in April 2013, and led a major expansion of Time's digital footprint, including the establishment of a 24/7 newsroom and video operation. During that time, Time's audience has tripled, with monthly video streams of 100 million across platforms and social media followers exceeding 50 million.
Felsenthal began his career at The Wall Street Journal, overseeing its lifestyle sections, and serving as the founding editor of Personal Journal, where he guided the paper to two Pulitzer Prizes. Later, at the Journal's Washington bureau, he covered the U.S. Supreme Court and the politics of scandal.
In 2008, he co-founded The Daily Beast as its Executive Editor, a role in which he built and managed a digital newsroom that grew from a startup to a nationally known brand with millions of monthly unique users. A native of Memphis, Felsenthal graduated from Princeton, has a J.D. from Harvard Law School, and a master's in law and diplomacy from Fletcher. He is admitted to the bar in the District of Columbia and Tennessee.

Miguel Ferrer develops strategy for content, audience and product initiatives with media companies and non-profit organizations, including NPR, Tufts University, Media Matters and the AARP. He is also a partner in Peloton X, a strategic advisory firm working with entrepreneurs seeking to impact the U.S. Hispanic marketplace.
Previously, Miguel worked at Fusion, the ABC News and Univision joint venture, as its Vice President of Digital where he devised and implemented the digital strategy and editorial product across TV, social media and web platforms. Prior to this, Miguel was the Managing Editor of HuffPost Latino Voices, HuffPost Voces (successor to AOL Latino) and HuffPost Black Voices, where he led coverage of the most important and popular issues resonating with America's largest minority communities. Miguel previously served as the General Manager and Director of Programming at AOL Latino, overseeing editorial, partnerships, and sales integrations, and as People en Español's Business Development Manager, creating monetizable live event and digital packages off of the magazine's premier franchises.
An entrepreneur at heart, Miguel co-founded Axexo, a social community platform for entertainment content marketing and data analysis, and A Konshus Moment, a boutique communications firm. Earlier in his career, Miguel served as Head of International Marketing Development for Warner Music Brazil in Rio de Janeiro, and Senior Marketing Manager of Latin America Region for Warner Music International in New York. Originally from Puerto Rico, Miguel graduated from Cornell University and Baruch College's Zicklin School of Business.

Jonathan Friedland was head of Netflix' global team responsible for corporate communications, content publicity, social media and brand public relations. He joined Netflix in 2011 from The Walt Disney Company, where he was SVP, Corporate Communications. Before that, he spent over 20 years as a foreign correspondent and editor, mainly with The Wall Street Journal, in the U.S., Asia and Latin America and co-founded the Diarios Rumbo chain of Spanish-language newspapers in Texas. Jonathan, who has a MSc. Economics from the London School of Economics and a BA from Hampshire College, was a member of the WSJ team that won the Pulitzer Prize for its coverage of the 9/11 attacks.

Adam Goodman – The Victory Group's principal creative, media and communications strategist, has been producing nationally-recognized, award winning work for issue, candidate and corporate campaigns across America for 38 years. Credited by Fox News with sculpting "a GOP road map to success" in 2014, Goodman's film and television work has been honored throughout the industry with Addys, Tellys, Hermes and Pollies. In 2016 he received praise for his detailed predictions on how Donald Trump would win the White House.
A frequent commentator and analyst on national cable and broadcast news (Fox, CNN, MSNBC, ABC, BBC and others), and often cited by national publications from The Wall Street Journal and New York Times to National Journal, Politico, and GQ, Goodman is currently a regular columnist Florida's leading newspaper (The Tampa Bay Times) and occasionally writes for Newsweek's The Daily Beast, The Washington Times and others.31
A graduate of Haverford College (B.A. – History), Goodman has lectured frequently on college campuses across the country from Williams College and George Washington University, to the University of Florida. In 2013, Goodman was officially appointed to the Florida Film Commission by Florida Speaker Will Weatherford in recognition of his "experience and expertise" in the film and television production industries. Last year, he was appointed to serve on the Board of the Florida Domestic Violence Coalition.

Elizabeth Jensen was appointed to a three-year term as NPR's Ombudsman/Public Editor in January 2015. In this role, she serves as the public's representative to NPR, responsible for bringing transparency to matters of journalism and journalism ethics. The Ombudsman/Public Editor receives tens of thousands of listener inquiries annually and responds to significant queries, comments and criticisms.
Jensen has spent decades taking an objective look at the media industry. As a contributor to The New York Times, she covered the public broadcasting beat – PBS, NPR, local stations and programming – as well as children's media, documentaries, non-profit journalism start-ups and cable programming. She also wrote for the Columbia Journalism Review and was a regular contributor to Current, the public broadcasting trade publication, where, among other topics, she wrote about sustainability strategies for public television stations.

Josy Joseph is an award winning journalist based in New Delhi, and is the National Security Editor of The Hindu newspaper. He has been Editor—Special Projects for the Times of India, an Associate Editor with the DNA newspaper, and has also been with Rediff.com, the Asian Age, Delhi Mid Day, and the Blitz.
Josy's stories have fostered greater public debate and have contributed to significant policy and systemic changes in India and internationally. His reporting has resulted in several high—profile officials being forced out of office, triggering the arrest of many others as well as federal criminal and military investigations. Particularly high—profile investigations have included, for example, the Mumbai Adarsh Housing scam and the many misdeeds in the run—up to the 2011 Commonwealth Games in New Delhi, both of which contributed significantly to the anti—corruption movement of recent times.
He is the recipient of several prestigious accolades for journalism. In 2010, Joseph The Prem Bhatia Trust elected him India's best political reporter of 2010 "for his scoops and revelations, which include a list of scams that have become familiar names in the political lexicon. In July 2013, the Ramnath Goenka Foundation run by the Indian Express newspaper group awarded him the Journalist of the Year in print media. Josy holds a Masters in International Relations from the Fletcher School of Law and Diplomacy, Tufts University, He also has a post—graduate diploma in journalism. Josy graduated from the University of Kerala with an undergraduate degree in Mathematics, Physics, and Statistics. He completed his schooling from a Sainik School. Joseph was a fellow at the Institute of Defense and Strategic Studies in Singapore and is an alumnus of the Colombo—based Regional Centre for Strategic Studies.

Dan Maccarone is the co-founder of Charming Robot, a product design company based in NYC. For the past twelve years, he has been helping startups and media companies shape their online product strategy, including Foursquare, Rent The Runway, Jetsetter and Savored. His experience also includes television, music and print media, and he has worked with Late Night with Jimmy Fallon, Gawker, Saturday Night Live, Universal Music and The Wall Street Journal. One of his most noted projects was creating the original strategy and user experience for Hulu. Prior to Charming Robot, Dan co-founded the design agency Hard Candy Shell.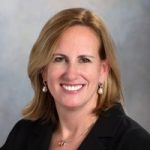 Siobhan MacDermott leads the Global Cyber Public Policy team at Bank of America. She joined Bank of America in July 2016 after heading the Cyber Economics Practice at EY (Ernst & Young), and consulting to Fortune 500 boards on geopolitics and cybersecurity. Prior to EY, she was Chief Investment Officer for AVG Technologies in the Czech Republic, London and
Netherlands and spent over 20 years working in Silicon Valley, running several IPOs and deals. Siobhan helped direct strategy for a number of financial services and technical companies across the globe. In addition, she's an accomplished author, having just published her sixth book.
Ms. MacDermott serves as Vice Chair of the Fund for Peace and is an Associate Fellow for the Global Fellowship Initiative for the Geneva Centre for Security Policy in Switzerland. Siobhan is a Senior Fellow of the Edward R. Murrow Center for a Digital World at the Fletcher School of Law and Diplomacy at Tufts University, is a Member of the Advisory Council of the Global Master of Arts Program of the Fletcher school of Law and Diplomacy and serves as a Board Member for the Center for Global Risk and Security at the RAND Corporation. Siobhan serves as a Board Advisor to the National Defense University Foundation and is a Fellow of the 2018 class of the Finance Leaders Fellowship and a member of the Aspen Global Leadership Network.
She graduated from Temple University with a Bachelor of Arts in German Language and Literature. She holds a Master of Business Administration in International Business from Thunderbird School of Global Management and a Global Master of Arts in Law and Diplomacy from the Fletcher School at Tufts University. She has worked in eight countries and speaks five
languages.

Jane Gould, a recognized leader in generational and media research, is senior vice president for consumer insights at the Disney/ABC Television Group's four cable networks – Disney Channel, Disney Junior, Disney XD and Freeform – as well as Radio Disney. She oversees all consumer insights, research and analytics, and is responsible for helping execute a strategic vision and innovative methodologies. Gould joined Disney/ABC in April 2016 from Viacom Networks, where she was last the senior vice president for research and insights at MTV Group. She earlier was senior vice president Nickelodeon, doing global research and strategy for Nickelodeon, Nick Jr., TeenNick, Nick at Nite, Nick.com, addicting games and the Nick App.
She spearheaded noted research that predicted the core traits of a generation, directly influencing content creation and business strategy. She also developed a study which examined the changing face of the family in America, and launched a dedicated research facility and examination of the role of play.
She began working for Viacom's Nickelodeon in her native Australia in 1999, before relocating to New York and now Burbank. In Sydney, she was president and founder of a boutique research company, Looking Glass Insights (2006–2008). Gould holds degrees in psychology with an emphasis in child and adolescent development from Macquarie University and in business with an emphasis on statistics and econometrics rom Queensland University of Technology.

Thom Shanker is currently the Pentagon correspondent at The New York Times. Prior to this, he was covering national security and foreign policy for The New York Times. He joined The Times in 1997, and was assistant Washington editor, responsible for managing the newspaper's coverage of foreign policy, national security and economics from the Washington bureau. He has covered military affairs and national security strategy, including Donald Rumsfeld's efforts at transformation at the Pentagon and the global campaign against terrorism. For the war in Afghanistan, he was embedded with Army Special Forces at Kandahar. He covered the build-up to the war in Iraq and the conflict itself with travels to Kuwait, Qatar, Bahrain and Turkey, as well as from the Pentagon
Prior to joining The Times, he was foreign editor of The Chicago Tribune. During his lengthy career as a foreign and national security correspondent, Mr. Shanker was The Tribune's senior European correspondent, based in Berlin, from 1992 to 1995
He was The Tribune's Moscow bureau chief from 1985-1988, covering the first years of the Gorbachev era as well as issues of superpower arms control. From 1988-1990, he was The Tribune's Pentagon correspondent. Mr. Shanker returned to Moscow from 1990-1992 to cover the death of the USSR and the collapse of the communist empire in Eastern Europe. He has written for The New York Review of Books, The New Republic, The American Journalism Review, and The New York Times Magazine. He is a contributor to "Crimes of War: What the Public Should Know," an anthology published by Norton. In addition, he was also a member of the Council on Foreign Relations.

Andrew Walworth is the founder and president of Grace Creek Media, a production and distribution company based in Annapolis, MD. He has worked in journalism at the highest levels, writing, creating and managing television and online video projects for major broadcasters, cable networks and leading corporate and institutional clients on topics ranging from international politics, economics and history to personal finance, physical fitness and sports. His documentaries and series have aired on major networks and appeared in international film festivals. In 2008, Walworth acquired the on-demand cable sports instruction network Sportskool, now available in more than 40 million US households and 20 overseas markets.