I am happy to present secrets that the lovely readers of the blog submitted for the theme of Childhood Secrets. I have to say that one response was particularly thrilling. 
Charlotte Benoit
Student
Medford, MA
"This object is a fairy house that I decorated a long time ago. Inside the house, you can see little trinkets for the fairies to enjoy. I was fascinated by them and often hoped to catch a glimpse of one flying by. This fits the theme of Secrets from the Childhood because fairies are like secret visitors, especially to young children."
2 images of a colorful wooden fairy house which contains trinkets.
Fidan Amrakhly
Psychologist
Baku, Azerbaijan
"I remember a little boy from the time when I was attending the kindergarten. Every time when his father came to pick him up, he would stick pliers inside the child's mouth and take out his tongue. I watched this scene happen continuously but didn't know what to do. Was I supposed to tell my parents? What was happening with the child when he went home? Was he in danger?"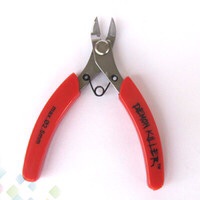 An image of red pliers.