What: As a certified Bee Campus USA, we strive to protect urban pollinators by creating habitat, educating community members, and conducting ecological research.
Who: We are enthusiastic scientists interested in pollinator conservation and community education.
Where: Tufts University, on the border of Medford and Somerville, Massachusetts (just north of Boston).
Upcoming events:
-> Seeds & Cider, Sunday 10/24, 10a-1pm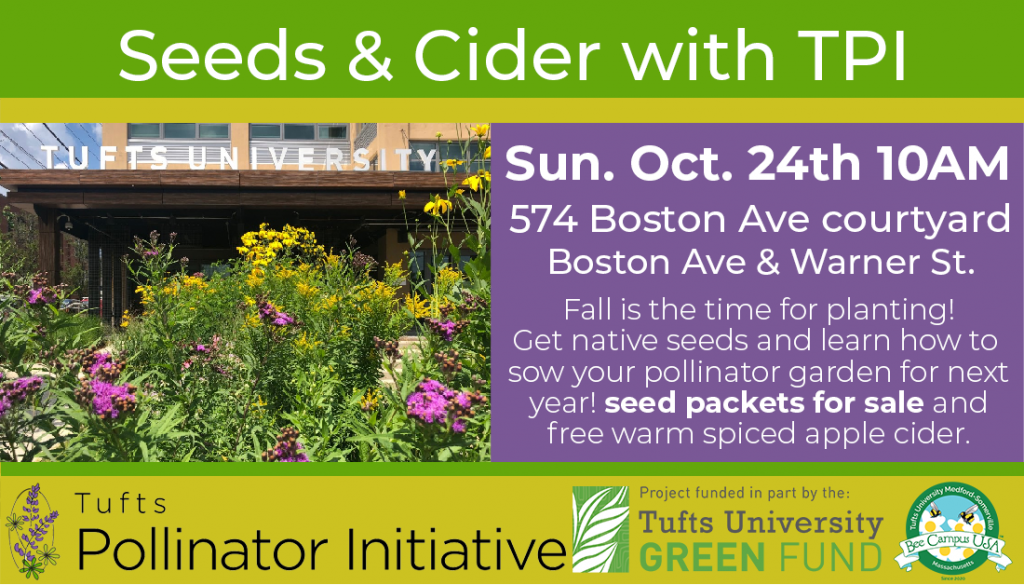 Past News:
-> Nick Dorian's recorded talk "The Secret Lives of Wild Bees" is now available
-> Pollination Alphabet posters now available for purchase!
-> Grab-n-grow native plant sale was a huge success!
If you have an idea for a collaboration, would like us to work with your group, or simply want to learn more about pollinators, reach out to us on social media (@PollinateTufts) or via email.