EndSARS: The Activism of Nigerian Youths
By Oluwaseun Kayode
For many years, young people in Nigeria have called for the disbandment of the Special Anti-Robbery Squad (SARS). This unit is responsible for the deaths and illegal detention of many young people across the nation. SARS often profiles young people as criminals, arrests them, and forcefully seizes their belongings. They use deadly force at the slightest provocation.

In 2017, the #EndSARS hashtag emerged on Twitter as a way to raise awareness about the fight against police brutality in Nigeria. While the hashtag received significant attention from organizations across the world, the Nigerian government did nothing concrete to address the issue. Over the past few years there were announcements that the SARS unit had been disbanded; however, the unit is still active and using their brutal tactics.

On October 3 2020, the EndSARS movement entered a new phase after a video of SARS officers pushing a young man out of his moving vehicle and shooting him went viral on the internet. This video spurred anger in the hearts of many Nigerian youths, who made the #EndSARS hashtag resurface on Twitter. Many people began to recount their terrible experiences with this unit of the police force. To emphasize their demands for change, a demonstration took place where celebrities raised placards calling for an end to SARS in Nigeria. Building on this, many Nigerian youths began to mobilize for more peaceful protests in the State of Lagos.

I joined the physical protests on October 13 at the Lagos State House, where we gathered to make our demands known to the government. We had five major demands, articulated below:

Immediate release of all arrested protesters.
Justice for all deceased victims of police brutality and appropriate compensation for their families.
Establishment of an independent body to oversee the investigation and prosecution of all reports of police misconduct (within 10 days).
In line with the new Police Act, psychological evaluation and retraining (to be verified by an independent body) of all demobilized SARS officers before they can be redeployed.
Increase salaries for the police, so that they receive adequate compensation for protecting the lives and property of citizens.
The demonstrations went on day and night, as young people were not ready to stop until the five demands were met. Although these protests were for an end to police brutality, they also signaled that Nigerian youths have found the power to influence the government with their own voices. As the days went by during the protest, our actions and relentlessness started receiving global recognition and coverage by international media organisations. Various local and international bodies applauded the peaceful coordination of this movement, which was the largest peaceful protest led by young people in the history of Nigeria.

However, the largely peaceful protests did have some violence, as hoodlums took to the street and started vandalising properties. Much of this violence started in places where policemen attacked protesters and then troublemakers found ways to wreak havoc in reprisal attacks. While this violence was occurring in some parts of Nigeria, the largest protest site at the Lekki toll gate in Lagos State remained very peaceful, as protesters continued to use their voices to make their demands.

This peace did not last long. On October 20, a day that can never be forgotten, the government deployed members of the Nigerian Armed Forces, who opened fire on protesters at the Lekki toll gate around 6:45 pm. Earlier that day, the Lagos State Government had announced a curfew starting at 9 pm; however, this excessive display of force took place before the start of the curfew. Unarmed protesters at the toll gate were shot at even as they waved the Nigerian flag and sang the Nigerian National Anthem. This crackdown marked the end of the physical protests, and those of us who protested began to raise questions, including, "Who ordered the shootings?"

I have lived in Nigeria my entire life and I have witnessed police oppression first hand on numerous occasions. I have also seen how the government has failed over time to ensure that lives and properties are secure. We have always lived as citizens without a government, providing everything we need all by ourselves. Through the use of generators and petrol, we provide our own electricity; through boreholes that we drill, we provide our own water; even as we attend public schools and hospitals, we still must pay to access these services. Many young people are frustrated because they cannot get decent jobs after spending years in school. While many have tried to start businesses of their own, the business environment does not allow them to thrive, as they do not have access to capital and tax incentives.

This period of protest was the first time in my life that I felt proud to be a Nigerian, as I saw thousands of young people across the country take their future into their own hands and courageously stand up against police terror and bad governance. While many people saw frustrated young Nigerians, I saw a new generation of change agents who will not stand by as the elites continue to loot our national treasury dry.

Although the protests have been hijacked and silenced through the use of force by the Nigerian government, our hearts and spirits can never be silenced. We have found our true voice as young people, and we will use that voice to change this nation. Giving up is not an option, and we will stand in solidarity until justice is served.
---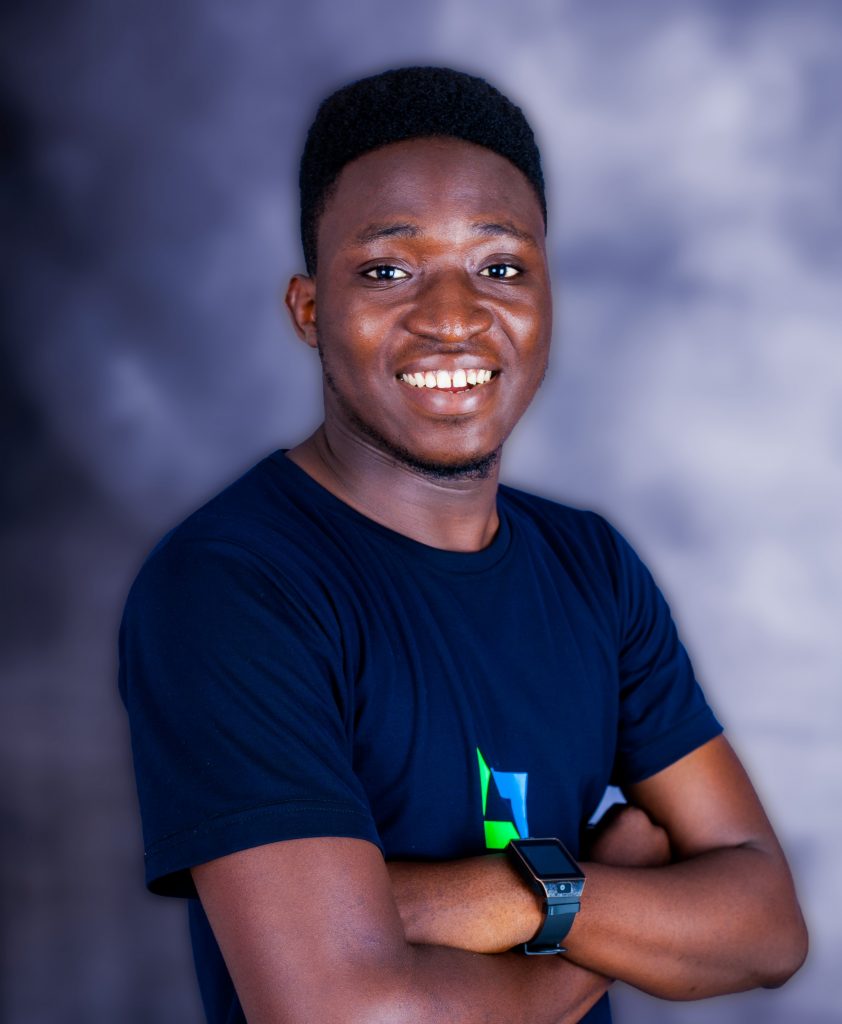 Oluwaseun Kayode is a social entrepreneur and a champion for youth causes in Nigeria.