End the U.S. Embargo on Cuba
End the U.S. Embargo on Cuba
By Gilberto Calderin
A U.S. embargo against Cuba has been in place for nearly sixty years, restricting the flow of goods to the island. The U.S. government prohibits American companies from doing business with Cuba, and U.S. laws penalize foreign companies. The restrictions are intended to squeeze Cuba financially and generate discontent to force the ruling Communist Party to reform or step down. After half a century, the embargo has failed to achieve these goals.

A decade ago, President Obama tried to change course. He eased sanctions, opened direct flights, and relaxed restrictions on American business in Cuba. This policy was popular with Americans, but President Trump reversed course immediately after taking office. He barred Americans from sending remittances to their relatives in Cuba, cut off travel between the two countries, and placed Cuba on the U.S. list of state sponsors of international terrorism. Trump's actions ended any opportunity to normalize diplomatic relations with Cuba.

On the campaign trail, Joe Biden promised to move away from Trump's hardline stance on Cuba. So far, he has delivered, eliminating the limit on family remittances, expanding the number of flights to Cuba, and increasing staff at the Havana embassy to process visas. Although this move has been unpopular with conservative Cuban-Americans, President Biden should not allow a hardline minority in South Florida to dictate America's foreign policy.

Following the July 11, 2021 mass protests, the largest in thirty years, renewed debate on lifting the embargo. The demonstrations were triggered mainly by food and medicine shortages. Cuban American activists and Republicans urged President Biden to increase pressure on Cuba. In contrast, Democrats were divided on the issue.

Ending the embargo is the best way to help the Cuban people. Opponents claim that current restrictions hit the regime, but the embargo has crippled the Cuban economy and hurt the people it claims to help. The United Nations estimates the blockade has cost the Cuban economy $130 billion over six decades. Because of this policy, Cuba's quality of life is poor. Imagine waiting in line for hours at the supermarket to find most shelves bare. Unable to feed your family and constantly rely on your neighbors for food scraps to get by. For Cubans, daily life means living with shortages of food and other essential goods.

Hardliners argue that harsh economic sanctions are necessary to undermine the communist regime. They point to the unprecedented levels of protest as evidence. The Cuban people are angry and tired of their misery. However, after sixty years of sanctions, there is no sign that the regime is in danger. The communist government uses the embargo to shift blame for the country's economic hardships.

Ending the embargo and improving closer ties between the U.S. and Cuba will help promote American values, such as free enterprise, freedom of speech, and other fundamental democratic ideals. More contact with Americans will expose Cubans to the freedom and opportunities they have lacked for decades. They will yearn for change and pressure their government to shift away from Soviet-style economic policies and political repression.

Fully ending the embargo will require Congress's approval. But there is much more the Biden administration can do on its own. First, the U.S. should remove Cuba from the list of state sponsors of terrorism. Second, the U.S. should allow Americans to travel freely to Cuba. Let Americans spend their cash on small, privately owned businesses in Cuba to empower them financially. Third, the U.S. should increase financial support for independent Cuban entrepreneurs, for example, by helping them access the internet, financing, and training.

Since the collapse of the Soviet Union thirty years ago, Cuba is no longer a threat to the United States. The embargo is a Cold War relic and must be ended. The U.S. can ease restrictions while holding the Cuban government accountable for its egregious human rights record. Continuing to inflict pain on the Cuban people has not and will not work. It is time to chart a new course. Removing the embargo will open up Cuba's economy and prove the superiority of a market system by stimulating the economic growth needed to lift Cubans out of poverty.
---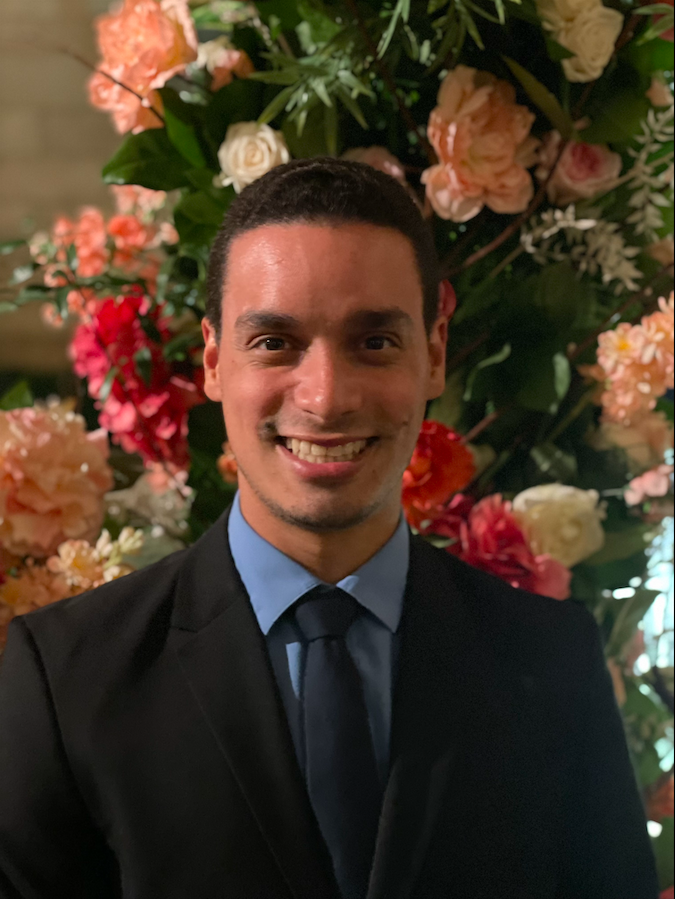 ABOUT THE AUTHOR
Gilberto is a second-year MALD student at Fletcher studying Human Security and International Organizations with a special focus on migration. Prior to starting at Fletcher, Gilberto worked at the Office of U.S. Senator Elizabeth Warren in Boston as an Immigration Specialist. Gilberto graduated from Brandeis University with a major in International & Global Studies and minors in Business and Social Policy.