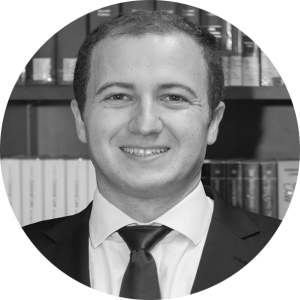 Research Associate at the Centre for Comparative and Transnational Law at CUHK Law
Dini Sejko is a researcher at the Institute for Emerging Market Studies at the Hong Kong University of Hong Kong  where he is doing research on the impact of the Belt and Road Initiative on Southeast Asian countries. His doctoral thesis at the Chinese University of Hong Kong, Faculty of Law deals with the transnational governance of sovereign wealth funds. His research interests include international investment law and the governance of state capitalism.
Dini has been WUN Visiting Fellow at the Leeds University Business School, and visiting researcher at the Melbourne Law School. Mr. Sejko has presented his research at many academic institutions in Hong Kong, Macao, Taiwan, Japan, South Korea, India, Australia, United Kingdom, Italy, and the Netherlands.
Dini earned a Combined Bachelor and Master of Science in Law from Bocconi University and a Master of Laws in International Economic Law from the Chinese University of Hong Kong.
---
Latest Work: