Welcome Tufts students and TLC Members! We're looking forward to a full, rich year as we continue working with our community partners in Somerville and Medford.
Tufts Literacy Corps – Academic Year
If you are applying to work with the Tufts Literacy Corps, please set up a time to meet with Dr. Krug, by requesting an appointment here or emailing her at Cynthia.Krug@tufts.edu. Please print out a TLC Application and bring it with you to your interview.
Before you apply, please remember that joining the TLC involves a full one-year commitment. It is also important to know that paid tutoring requires a Federal Work Study (FWS) award.
No Work Study? We'd still love to have you join us! Helping a middle schooler with math on the Tufts campus is a great option for volunteers. It takes only 2 to 3 hours a week and can make a huge difference to a youngster who needs help understanding and appreciating math.
Literacy & the Arts
Literacy & the Arts is a popular summer writing program for elementary school students, which was established in 2010. Click here to learn more about the programs we are offering this summer.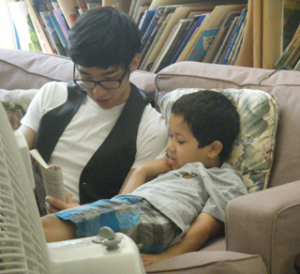 If you are interested in applying to work as a writing coach/camp counselor with the program, please fill out the Literacy and the Arts, Counselor Application. Email Dr. Krug to set up an interview, and bring your completed application to the meeting.
Tufts Literacy Corps Resources:
If you are already a TLC member, please don't forget to click into TLC Resources for tutoring resources and updates on scheduling and event planning.