Welcome TLC Members and Applicants!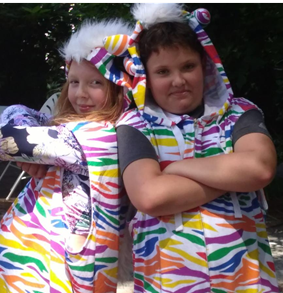 If you have arrived at this page because you are interested in this summer's Literacy & the Arts program for kids, click here for more information.
Interested? Please fill out the Literacy & the Arts Counselor Application and email Dr. Krug at Cynthia.Krug@tufts.edu to set up an interview.
If you're interested in the 2023-2024 Tufts Literacy Corps program, keep reading.
The Tufts Literacy Corps was established in 1998, when President Bill Clinton introduced the America Reads Challenge and authorized college students across the nation to use their Federal Work Study awards to help children learn to read. Since then, the Federal program has expanded to include mathematics, writing and science. The Tufts Literacy Corps, too, has grown into three core tutoring groups (reading, writing and mathematics) and several student run initiatives.
If you're interested in joining the Tufts Literacy Corps for the 2023-2024 academic year, please read through our website to learn more about the programs we offer. Think about what you're most interested in contributing to the program. Interviews for next year will begin in late August – so please return to this site then to fill out the TLC Application and set up an interview. Thanks!
Tutoring Resources
If you're looking for tutoring resources and updates on scheduling and event planning, click here: TLC Resources