Protecting Displaced Women and Girls during a Pandemic: A Conversation with Devon Cone
Protecting Displaced Women and Girls during a Pandemic: A Conversation with Devon Cone
The following is an edited version of a conversation with PRAXIS
Could you briefly describe your current role?
I am the Senior Advocate for Women and Girls at Refugees International. In this role, I advocate for the rights and well-being of forcibly displaced women and girls. To do this, I travel to locations of humanitarian crisis around the world and interview a whole host of people. I usually interview as many displaced women and girls as I can, as well as staff of non-governmental organizations (NGOs), UN agencies, and even government officials. The purpose of these conversations is to see and better understand the realities in any given humanitarian crisis. My role as the Women and Girls' advocate is to recognize and identify the unique challenges for women and girls within each context and then make recommendations as to how best to address them. I use the first-hand information I gather from these trips to write policy briefs, reports, and op-eds to publicize various displacement situations. I also use these written products to bring the voices and experiences of displaced women and girls to policymakers and decision-makers.
How has the COVID-19 pandemic affected your work and the work of your organization?
Obviously, the COVID-19 pandemic has drastically changed the way I work. The point of my work is not to travel, but rather to affect real and meaningful change that will improve lives of displaced women and girls. So while I have not traveled for over a year, I am still able to highlight the needs of women and girls and push decision-makers to better address those needs. For example, I recently wrote an issue brief directed at the Biden-Harris administration recommending steps they can take to better protect displaced girls around the world.
How have you seen COVID-19 impact displaced populations, who already faced many challenges and vulnerabilities before the pandemic?
One of the most alarming ways that COVID-19 has impacted displaced populations is related to their economic sustainability. Even prior to the pandemic, most displaced people struggled to make a living. The barriers that displaced people face in trying to access the formal labor market are numerous. Humanitarian aid is never enough to sustainably support people; therefore, huge percentages of displaced people work in the informal economy. Even if they could find work in the formal economy, many refugees and asylum-seekers are prohibited from working in the countries that host them. This is hugely problematic because we know that the pandemic has devastated the informal economy in countries around the world.
Refugees International put out a recent report, which highlighted how refugees have been extremely hard hit economically by the pandemic. The report notes, "The United Nations High Commissioner for Refugees (UNHCR) has estimated that 70 percent of refugees live in countries with restricted or no right to work, 66 percent in countries with restricted or no right to freedom of movement, and 47 percent in countries with restricted or no right to bank accounts. Partly as a result of these restrictions, most refugees work in the informal economy and in sectors that the ILO (International Labor Organization) has deemed 'highly impacted' by the pandemic. COVID-19 is therefore likely to lead to widespread loss of livelihoods and an increase in poverty among this population."
What unique challenges do refugees and other displaced people face in urban settings? In camps?
Refugees and other displaced people face enormous challenges, whether they reside in urban settings or in camps. At least 60% of refugees live in urban areas, which is important to remember as we think about policies related to refugee protection and assistance. For displaced people living in cities, one of the most common challenges they face is the inability to access social services such as healthcare. Many host country governments explicitly exclude refugees and asylum seekers from their national healthcare systems. This is problematic for many reasons, but it is particularly counter-productive during a global health crisis. Additionally, many refugees and asylum-seekers living in urban areas receive limited, if any, assistance from international organizations and NGOs because it can be more difficult for aid agencies to access them.
Displaced people living in camps experience similar challenges to those living in cities, but they also have additional concerns. Some of the most pressing include a lack of work, sub-par shelter, and frequent government restrictions on their freedom of movement.     
Could you share some of the particular vulnerabilities experienced by displaced women and girls? How has COVID-19 given rise to new challenges or exacerbated existing vulnerabilities?
There are so many unique vulnerabilities forcibly displaced women and girls experience which are not being effectively addressed. However, I would say that first and foremost, displacement increases women and girls' risk of experiencing gender-based violence (GBV). It is a huge and persistent problem, which includes intimate partner violence, forced and early marriage, conflict-related sexual violence, trafficking, and sexual exploitation. Dedicated advocates, humanitarian practitioners, and community workers among many others have worked for decades to better prevent, mitigate, and respond to GBV among displaced women and girls, yet it remains remarkably prevalent. Unfortunately, GBV has only increased since the pandemic began. The UN Secretary General has even referred to GBV as the "other pandemic."
In one of my recent reports I focus on this increase because it is so alarming. In the report, I cite several pieces of research confirming the spike in GBV among displaced women and girls during the pandemic. At the same time, there has been a reduction in services to assist survivors due to COVID restrictions and lack of funding.
How have local organizations and humanitarian agencies been innovative and flexible in providing support to displaced women and girls despite the restrictions of the pandemic? Has Refugees International increased your work with local partners during the past year?
Local organizations and humanitarian agencies have done a remarkable job adapting and innovating so that they can continue to serve those who need the most assistance. I have moderated two different webinars focused on how humanitarian aid workers implementing GBV programming have adapted. The panelists were based in Iraq, Uganda, and Kenya, among several other countries. They explained in detail how they began to utilize technology in new ways, set up hotlines for displaced women and girls to call, strengthened their community-based networks, and aggressively sought personal protective equipment (PPE) so that their staff could safely continue their work.
We have also seen some flexibility from donors. Instead of reporting back on activities that were planned before the pandemic, most donors are allowing for significant changes in implementing partner activities and in what time frame the funds must be spent.
At Refugees International, we have dramatically changed our mode of working. Rather than travel to humanitarian emergencies ourselves, we have partnered with several organizations and individuals working on the ground. By doing this, we have been able to learn the information we need to continue to effectively advocate for solutions.
My hope is that all large international organizations will continue to elevate and support local organizations and community-based workers. People within their own communities are really the frontline workers during this pandemic, and the international community needs to do a better job of recognizing and supporting their capabilities. 
What are your recommendations for how governments, donors, and NGOs can support displaced women and girls during the ongoing pandemic?
My main recommendation is that we need to listen to displaced women and girls and include them in program design and implementation. This is important whether we are in a pandemic or not. But it is especially important now as humanitarian agencies and NGOs have limited access to displaced communities.
Other recommendations include to 1) invest in livelihood opportunities for displaced women; 2) provide adequate sexual and reproductive health care including maternal health care and regular provision of menstrual hygiene materials; 3) build in budget lines specifically for programming focusing on and responding to the exploitation of women and girls and their health in all COVID-19 related appeals and programming; 4) increase safe access to clean water, latrines, and hand washing facilities; and 5) include displaced women and girls in public health information campaigns, testing, and other services related to COVID-19.
How would you advise that organizations balance meeting immediate needs and providing long-term support?
Organizations constantly balance meeting immediate needs and providing long-term support. Meeting the immediate needs of forcibly displaced people––especially women and girls who face such imminent risks––is critical. As I mentioned before, GBV is a huge issue, and it is important that GBV-related programming is viewed as an essential service and a life-saving intervention. However, this pandemic has also exposed the long-term vulnerabilities displaced people experienced, and its lasting consequences will need to be addressed as well. Economic losses, disruptions in education, increases in GBV, psychological trauma, increases in xenophobia—all of these issues worsened by the pandemic will create new challenges that organizations will need to be prepared to deal with.
That balancing act between addressing immediate needs and providing long-term support will need to be determined by each organization itself based on its mandate and funding. But I would certainly advise that all organizations take the time to think about and prepare for the long-term impacts that the pandemic will have on the most vulnerable populations including refugees and asylum-seekers.
How can the agency of displaced women and girls be centered? What platforms or opportunities exist for them to advocate for themselves?
Organizations must create the space to center the agency of displaced women and girls. It is not enough for an organization to say it values the agency of women and girls. It must create programming based on their needs, desires, and participation.
We certainly need particular platforms for displaced women and girls to advocate for themselves. However in the meantime, with the increased use of internet technology, more affected women than ever participate in high level events and meetings. This is a very important and promising trend. There are very few, if any, excuses for agencies, Think Tanks, and governments not to include displaced women and girls in their events and in their development of programs and policies. Displaced women and girls already organize. They already advocate for themselves. Unfortunately, they don't always get heard, but I am hopeful that this is changing. And I am certainly going to keep pushing and demanding for displaced women to have a "seat at the table."
Shoko Arakaki from the UN Population Fund, one of the panelists at the Women's Foreign Policy Group panel you moderated in October, mentioned how one challenge of supporting vulnerable women and girls globally is a widespread mindset that sees serving women and girls as a luxury, when in reality it is crucial and lifesaving. How can we work to dismantle this mindset?
We can start to dismantle this mindset by educating people, including people working in our own humanitarian sector, about the real risks that women and girls face, especially those who are displaced. Even within our own organizations we must advocate for women and girls. We must ensure that our work addresses their needs and unique challenges. Within our organizations, we need to view gender analyses as essential, not as an afterthought. But we must also educate other decision-makers and the general public. That is a significant focus of my work. I spend a lot of time highlighting atrocious violence against women and girls not just because it is abhorrent, but to urge people to see supporting and protecting women and girls as crucial and life-saving.
More fundamentally though, the only way we will really change the harmful mindset that supporting women and girls is a luxury, is by achieving gender equality. Gender inequality is at the root of this mindset and until we get closer to dismantling gender inequality, this mindset is going to remain entrenched. There is a lot of work to do. But I am optimistic that we can do a better job of supporting vulnerable women and girls in the short-term, while at the same time chipping away at gender inequality in the long-term.   
---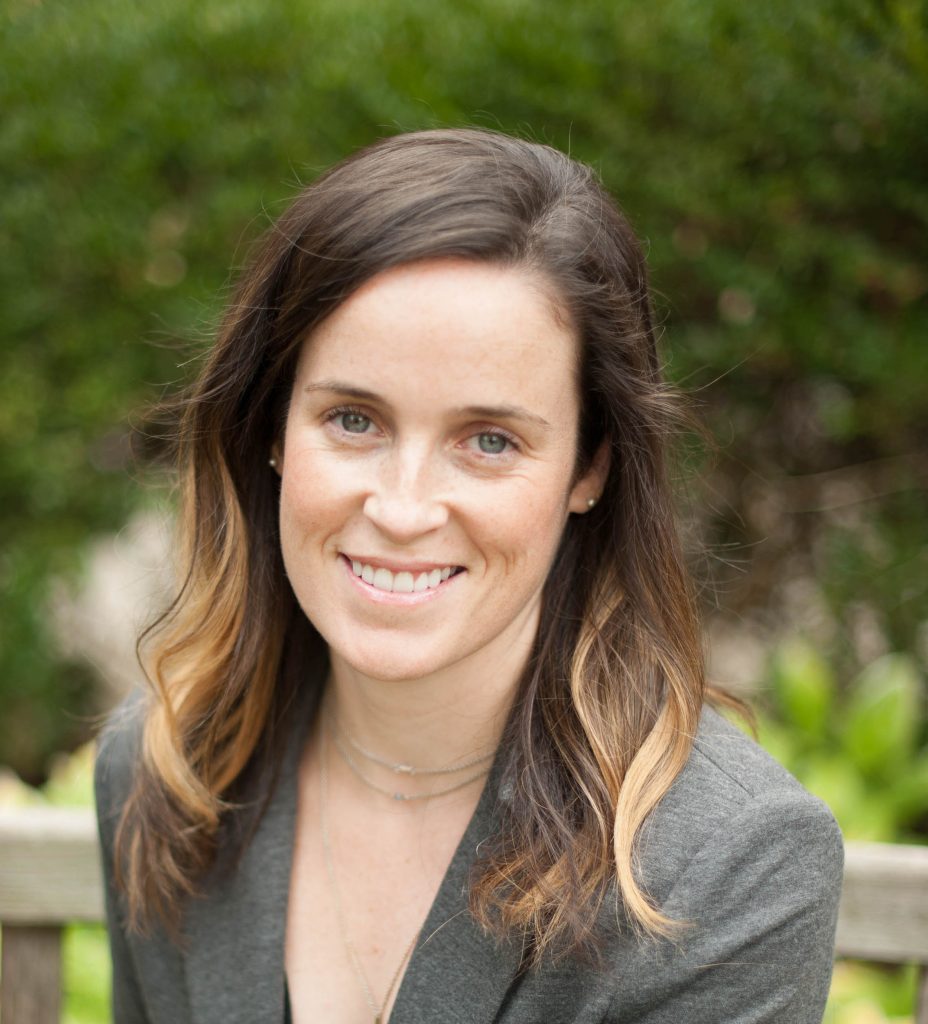 Devon Cone is the Senior Advocate for Women and Girls at Refugees International. Prior to joining Refugees International, Devon was the director of protection programs at HIAS where she was responsible for providing technical expertise to HIAS' protection-related programming globally. Previous to HIAS, Devon worked for the United Nations High Commissioner for Refugees (UNHCR) in Lebanon, Uganda, Egypt, and Kenya and for a variety of NGOs providing services to refugees. Devon holds a Master's degree from Tufts University's Fletcher School of Law and Diplomacy. She also holds a certificate in Forced Migration from Oxford University, a certificate in International Migration Law from the International Institute of Humanitarian Law, and a certificate in Humanitarian Studies from Harvard University.