Clinical and Translational Science Institutes (CTSIs) have been established by the National Institutes of Health to best support translating research into impacts on human health. To maximize their translational impact, research teams must include stakeholders outside the usual academic research community, including patients and their communities. Tufts CTSI has developed a framework known as "broadly engaged team science" where scientists partner with community stakeholders as integral members of their research teams. Civic Science supports this CTSI framework by supporting a "culture of communication" that facilitates an inclusive exchange of knowledge and perspectives among stakeholders that differ in their expertise and power. Learn more.

The Kettering Foundation has worked with the Tufts Initiative in Civic Science to develop novel ways to teach students deliberative practices that can support public decision-making on complex and contentious science issues. This deliberative framework teaches students and citizens how to consider choices on science issues in the face of trade-offs and competing values. The Kettering Foundation has also supported a Civic Science postdoctoral fellowship to study the impact of this teaching through Tisch College of Civic Life. Learn more.

Led by Dr. Angela DePace, Associate Professor of Systems Biology at Harvard Medical School, The Scientific Citizenship Initiative creates paths for improved science communication and partnering with the public through civic engagement, with the goal of making science more socially responsive and responsible and to bridge the gap between scientists and society. It does this by shifting the professional development of graduate students to prepare them to bring technical knowledge to decision making in society. Filling this training gap is aligned with Civic Science's mission as it offers scientists skills needed to embrace the full complexity of the science innovation ecosystem. Learn more.

The Center for Health, Environment and Justice (CHEJ) works to seeks environmental justice by preventing harm to human health caused by exposure to environmental threats. Through grass-roots advocacy, CHEJ's work strengthens ways in which scientists build relationships with communities by listening to their needs and by supporting their use of scientific information. Civic Science partners with CHEJ in teaching and practice to develop action plans that can have impact on individuals, their neighborhoods or their communities. Learn more.

The Personal Genetics Education (PgED) Project increases awareness about the benefits, as well as the ethical, legal, and social implications of personal genetics. PGED is inclusive in their mission as they bring information about the health impact of the genomics era to communities with diverse socioeconomic or educational backgrounds, cultural or religious affiliations and ethnic or personal identities. PGED partners with Tufts Initiative in Civic Science by creating inclusive pedagogies that create meaningful, bi-directional learning with individuals that science hopes to serve. Learn more.

The Boston Museum of Science's mission is to play a leading role in transforming the nation's relationship with science and technology. The Museum of Science has collaborated with Tufts Initiative in Civic Science and Tufts CTSI to promote multi-directional, mutual learning between scientists and the public. This partnership has developed public Forums on science-related topics whose goal is to better understand what individuals and communities think and feel about important societal problems that can not be solved by science alone and require input from the public. Learn more.

The Civic Science Initiative at Tisch College seeks to repair the disconnection between the institution of science and the publics it means to serve. Rooted in the theoretical traditions of political philosophy; science, technology, and society (STS); and critical theory, Civic Science at Tisch College investigates this rift between science and the public, and then aims to find practical ways to intervene. These interventions happen at multiple scales: in the classroom, through interdisciplinary partnerships across the university, through public-facing writing and communication, and through networks of community engagement. Tisch College Professor, Peter Levine has been an important collaborator. Learn more.

Rounding The Bases, Inc. is an organization that provides resources and connects people directly to resources for training, education, employment, housing, food and other services in the Boston-metro region. They serve adult persons ages 18 and older, with focus on those who are, any or all of, the following: low income, homeless, ex-offenders, recovering addicts, unemployable, or physically or mentally challenged. They care for our community and serve proper any race, creed, religion, ethnic background, gender, or sexual orientation. They pay special attention to understanding and meeting the increasing needs of the senior population. Learn more.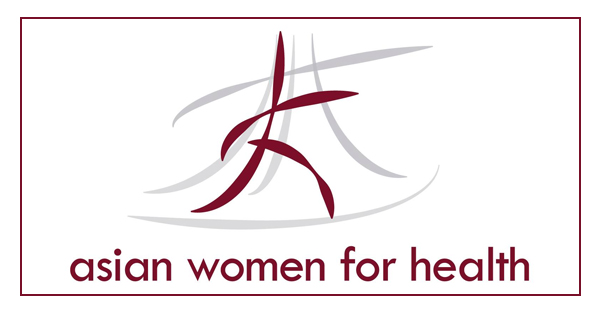 ​Asian Women for Health (AWFH) is a peer-led, community-based network dedicated to advancing Asian women's health and wellbeing through education, advocacy, and support. ​We are a diverse group of individuals working together across differences in age, ethnicity, language, sexual orientation, socio-economic and educational levels, to address individual, community-wide and systemic barriers that affect Asian women and their loved ones. Hear our stories and support our journeys to healthier lives. Learn more.