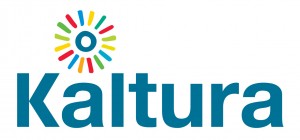 The Kaltura Media Gallery tool (available in Trunk and TUSK) allows instructors to upload, manage and distribute video, audio and image files to their course site and to stream those media files to their students. The tool allows users to group media into collections, adjust permissions so that students can upload media, record videos via a webcam, and more.
Trunk users can add the Media Gallery tool to their course sites via the site editor. To upload videos to Kaltura for use in TUSK, contact the TUSK team.
Quick access: http://trunk.tufts.edu
Learn more: How to use Media Gallery (Trunk Help Files)
Get support: Email edtech@tufts.edu or call 617-627-3376.
Take a workshop: Check the Learning Center Calendar for upcoming workshops and trainings.