VoiceThread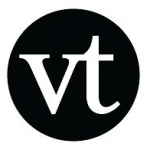 is a video and audio collaboration platform that easily integrates into Trunk. It allows students or instructors to post a media artifact and then generate rich online conversations (also using media) around a given topic.
ETS has a limited number of VoiceThread licenses available for Tufts instructors. To set up VoiceThread for your course site, please contact edtech@tufts.edu.

Quick access: http://www.voicethread.com
Learn more: 7 Things You Should Know About… VoiceThread  (ELI/Educause)
Get support: Email edtech@tufts.edu or call 617-627-3376.
Take a workshop: See our Events page for upcoming workshops, or contact us for a one-on-one consultation.