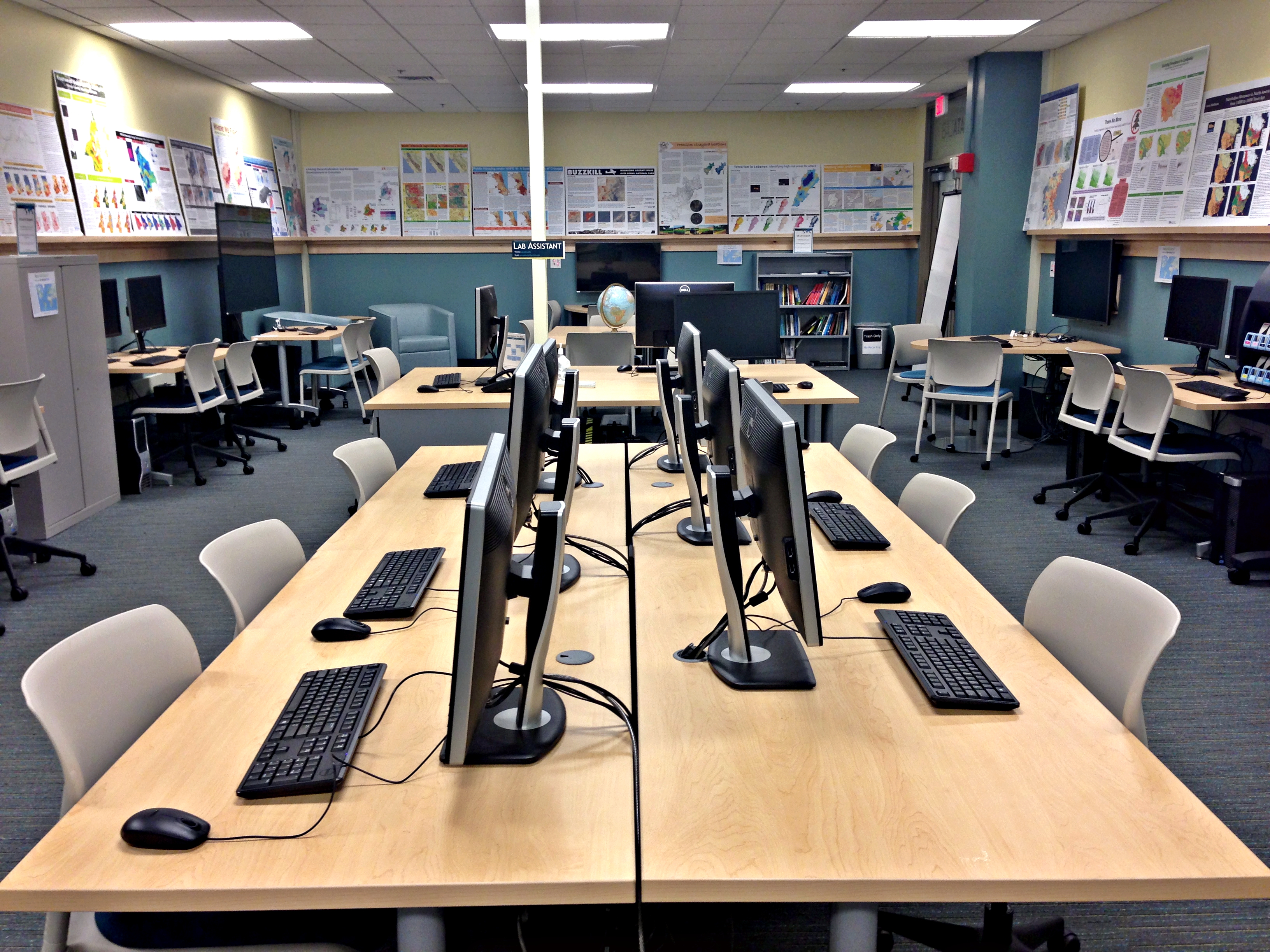 The Computing Lab is situated towards the front of the Data Lab and is dedicated to individual and collaborative work at all times. The lab is staffed by student Lab Assistants, and is open for use during the same hours as Tisch Library. Space and computers are available on a first come, first serve basis.
The Computing Lab consists of two areas: the Collaborative Space and a section of work stations for individual use. The Collaborative Space is a flexible and transformable area intended to meet the needs of multiple groups or individuals.
The Computing Lab is equipped with:
17 Windows 7 Desktops with 24″ LCD Monitors
1 Dell Precision Tower (6C, 3.5GHz), 64GB RAM, NVIDIA Quadro  8GB Video Card.
2 Fixed Collaborative Stations running Windows 7 with 43″ LCD Monitors
1 Mobile Collaborative Station running Windows 7 with a 63″  LG Monitor
"Pay-for-Print" Color Laser Printing
42″ HP Z6100 large format printer (plotter)
42″ Vidar large format scanner
Rotatrim Pofessional M54 Large format paper trimmer
2 Mobile Meeting Tables
2 Mobile White Boards
2 Mobile Lounge Chairs
A Book Shelf with multiple resources for GIS applications
Please see the Software Section for a complete list of software available in the Data Lab.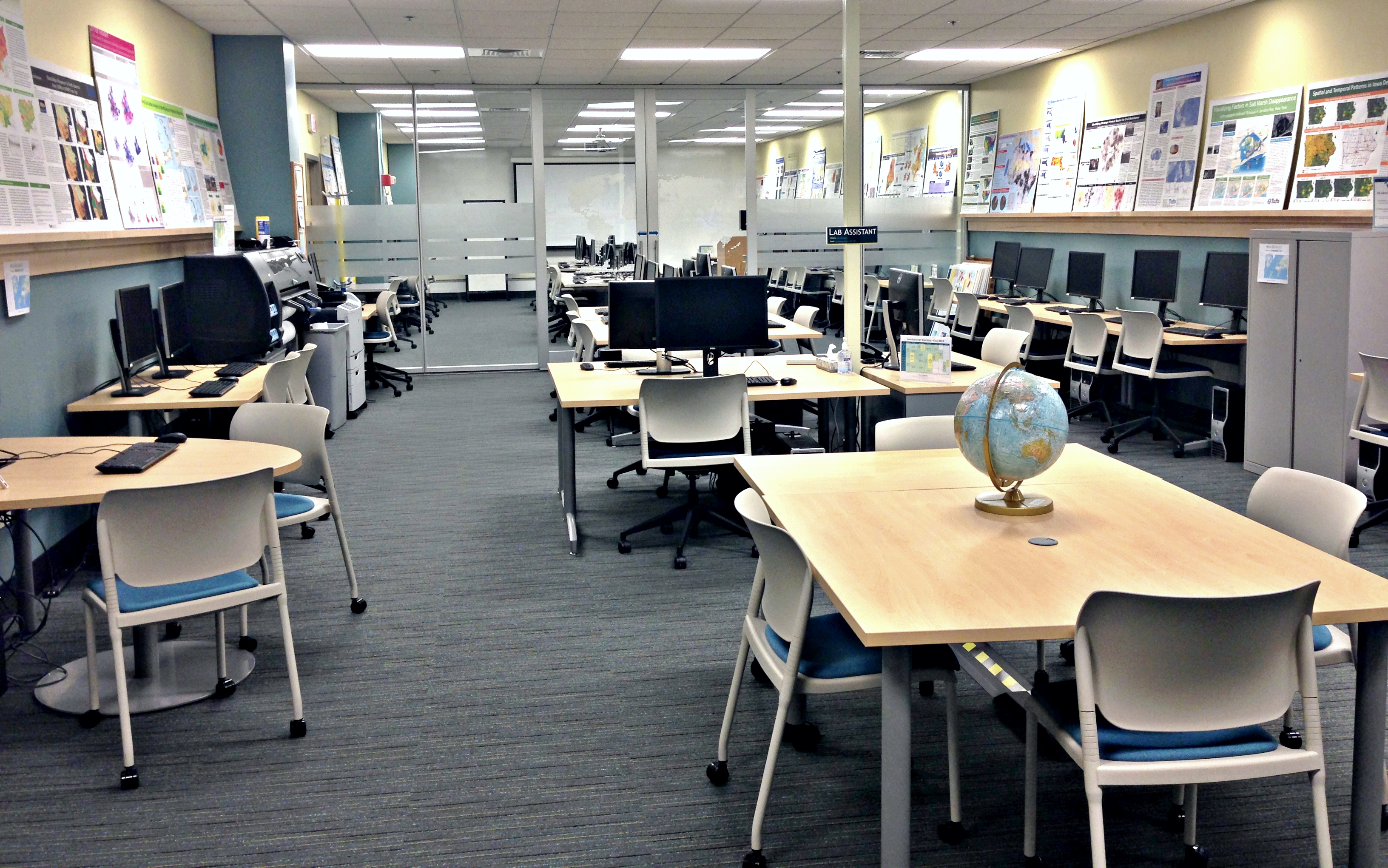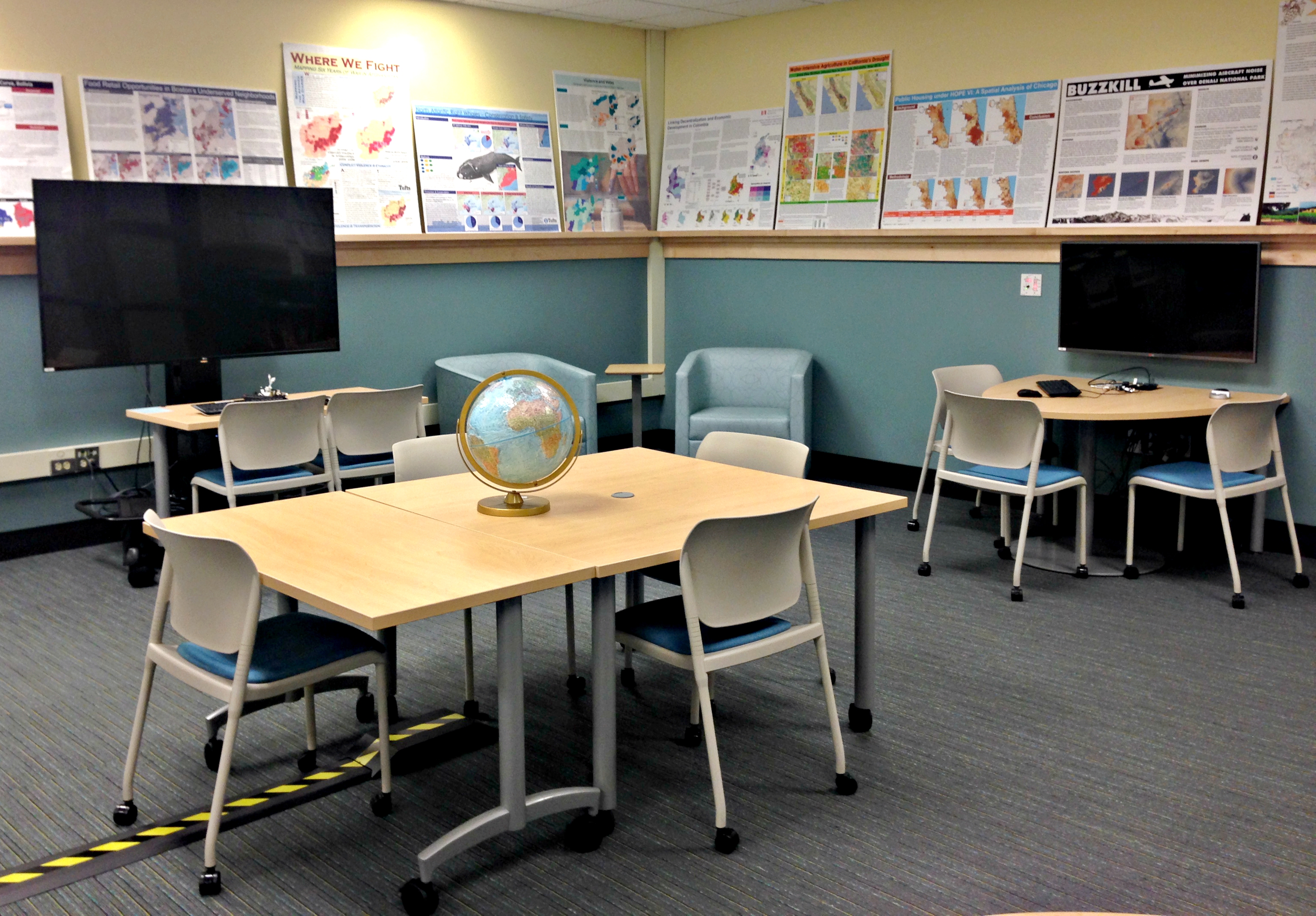 More Information