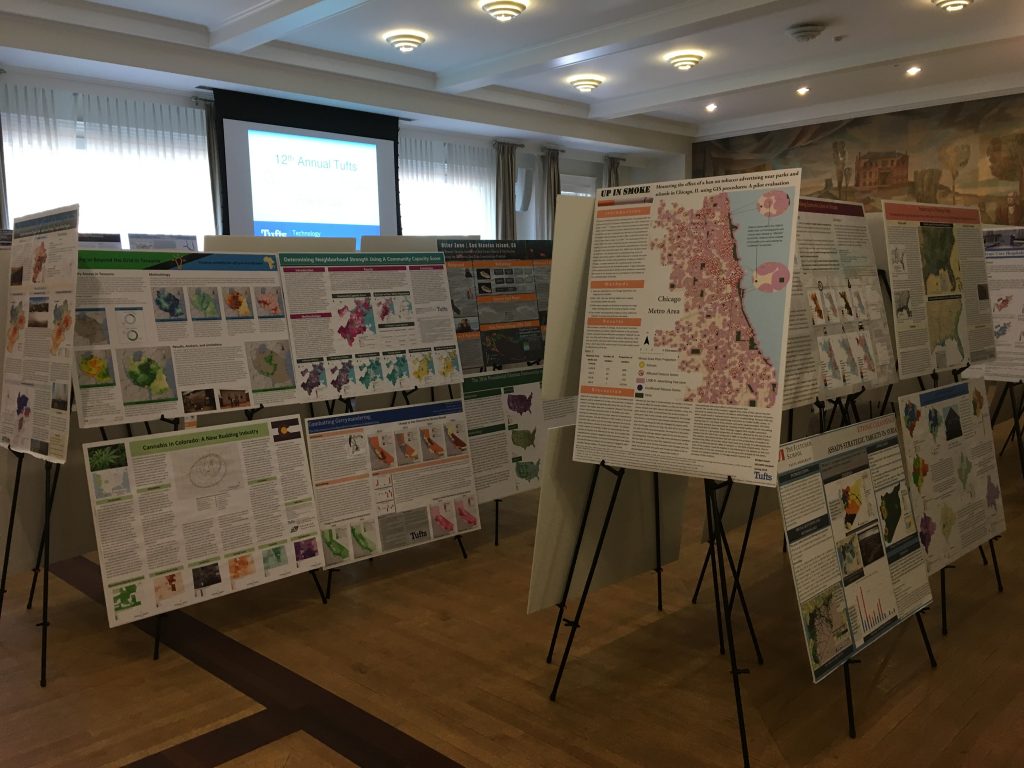 Welcome to the GIS Poster Expo home page. Every spring The Data Lab and Tufts Technology Services hosts the annual GIS Poster Expo. Students, faculty, and staff are invited to present their work as part of a university-wide exposition of geospatial research at Tufts.
---
The 2020 GIS Poster Expo Event
Unfortunately due to Covid-19, we will not be hosting the annual Tufts GIS Poster Expo this May 2020. We look forward to reinstating it in May 2021. However, you will be able to view the 2019 – 2020 GIS posters and online projects on our website. These projects will be posted on this page and in the GIS Expo Explorer Application within the coming weeks.
---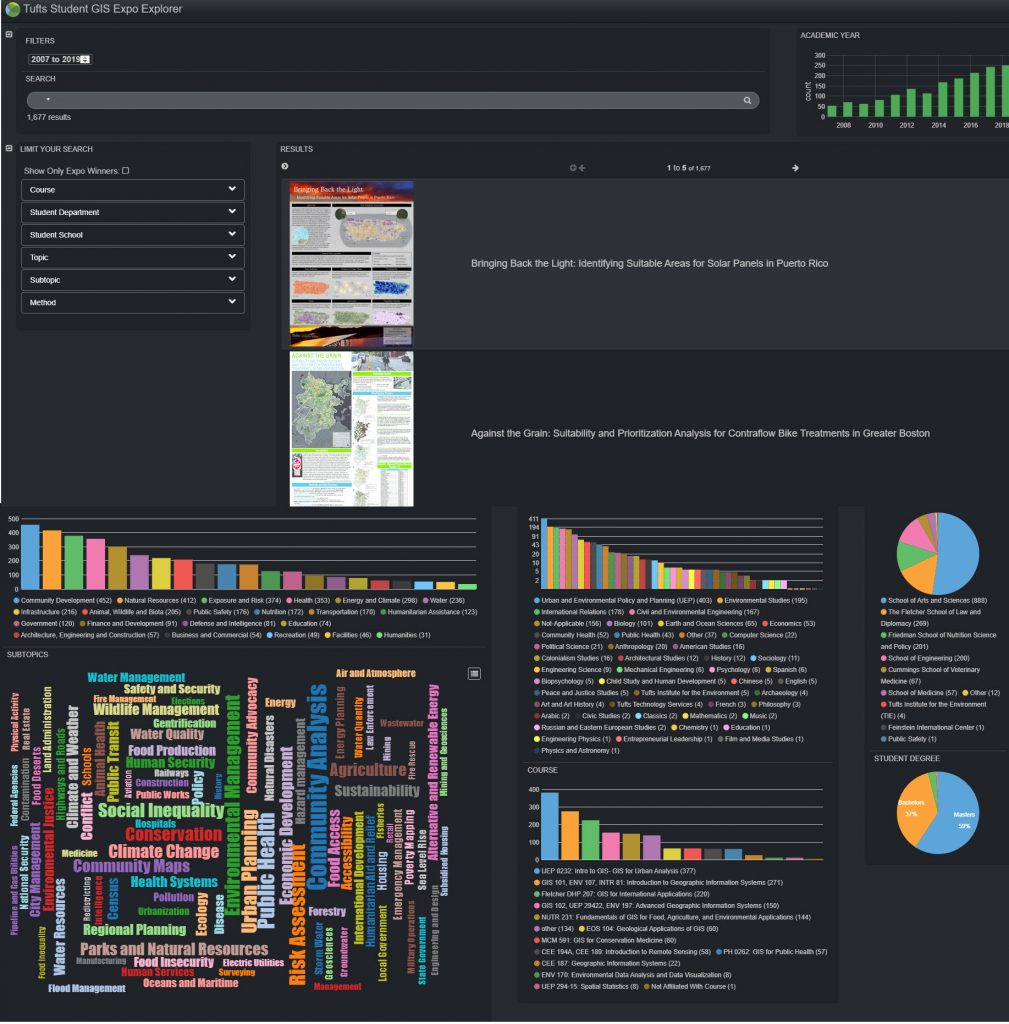 The GIS Expo Explorer Application
Use our Expo Explorer Application to interactively view GIS Posters from 2007 to current. This tool allows you to search by Topic, Subtopic, Methodologies, Student Depart, Class, Year, and more!
Contribute your project to the GIS Expo Explorer Application
If you would like your GIS Poster or online project to be displayed on the Tufts GIS website and within the Expo Explorer Application, please fill out one of the two forms to submit your project:
---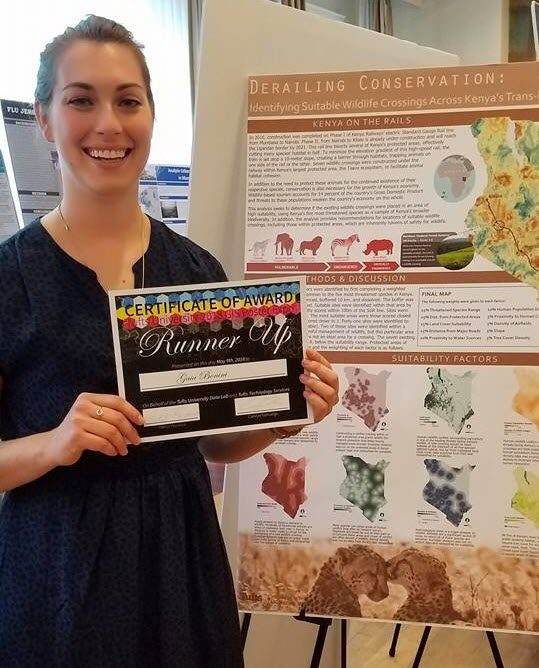 Past GIS Expo Contestants & Projects
To view a static page of all the GIS poster entries for each year, use the links below:
2020 GIS Poster Expo Gallery – Coming Soon
Gaia Bonini (right), MCM '18, receives the Runner Up award at the 2018 GIS Poster Expo for her GIS project on Derailing Conservation in Kenya.