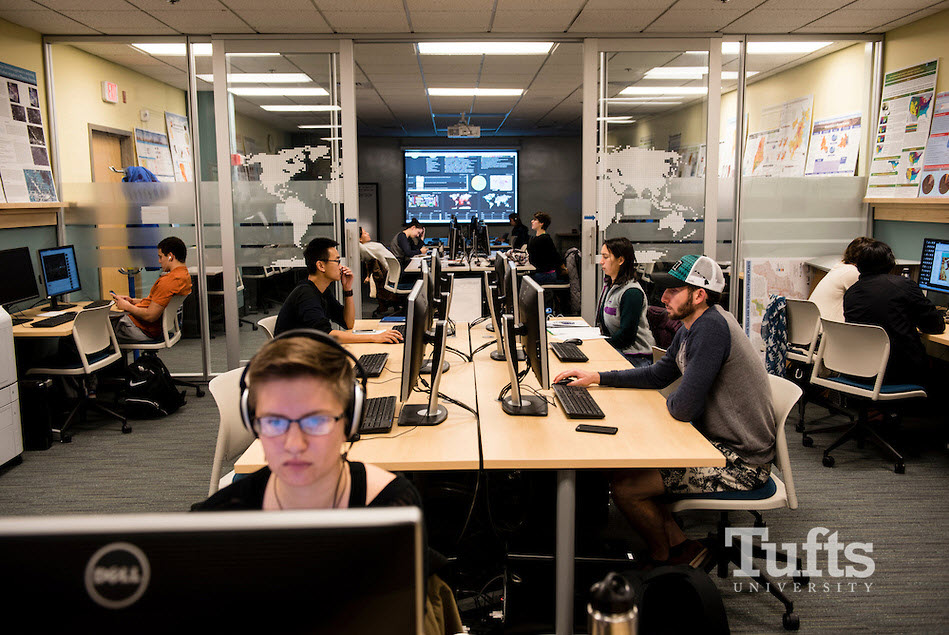 Welcome to Tufts Data Lab
Visit us in Tisch Library or Hirsh Health Sciences Library
DataLab-Support@elist.tufts.edu
The Medford and Boston Data Labs are teaching and research computing spaces designed to foster collaboration and innovation among students, faculty, and staff across all Tufts' schools and departments. The Data Labs provide interdisciplinary methodological and technological support for a wide range of geospatial and data science applications, including GIS, data analysis and visualization, statistics, machine learning, digital humanities, text processing, and more.
Email the Data Lab team at DataLab-Support@elist.tufts.edu.
---
---
The Data Labs are managed by Research Technology, Tufts Technology Services (TTS),
in collaboration with Tisch Library, Hirsh Health Sciences Library, and Ginn Library.