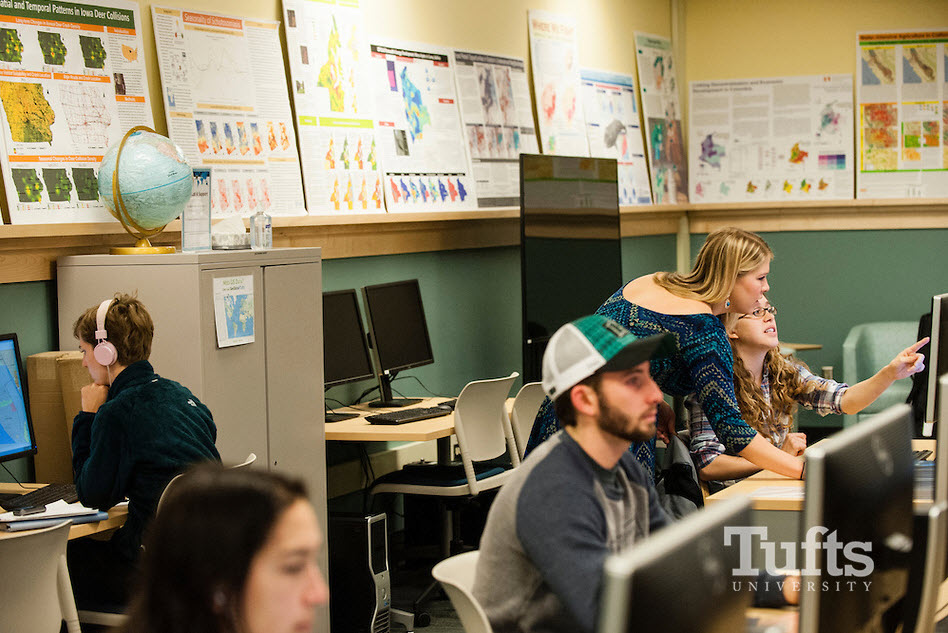 The Data Labs are staffed with student Data Lab Assistants who provide immediate walk-in services and resources to the Tufts community. To familiarize yourself with the expertise of a particular Data Lab Assistant, click on their name in their schedule below or refer to the Data Lab Assistant skills matrix.
Data Lab Assistants are available to:
Answer questions about our support and services
Consult on GIS, statistics, data analysis and visualization, and more
Provide resources for learning software and applications
Troubleshoot basic issues in various software programs
Provide assignment and final class project assistance
Assist with data searching, acquisition, and engineering
Refer clients to specialists and experts for advanced consultations
---
Data Lab Support Schedule
Data Lab Assistants are available for in-person support at our locations in Tisch Library (Medford) and Hirsh Health Sciences Library (Boston). Refer to the schedule below for their availability. Lab Assistants are not scheduled during University Breaks and holidays.
---
Skills Matrix
The Lab Assistant Skills Matrix outlines the specific software skills of each Data Lab Assistant. If you want to schedule an advanced private consultation with our senior staff, please email us at DataLab-support@elist.tufts.edu.