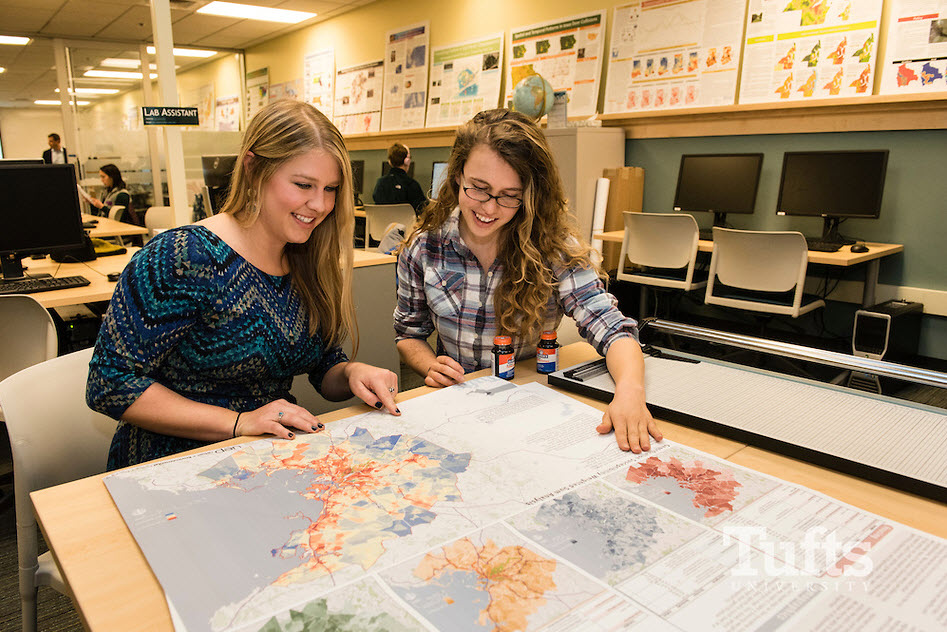 Welcome to GIS at Tufts University
Contact us at DataLab-Support@elist.tufts.edu
Welcome to GIS at Tufts, a university-wide resource that provides information about geospatial technologies, data, projects, Tufts courses and certificates, additional learning resources, and events across our four campuses.
Visit us in the Data Labs, Tufts central hubs for GIS activity and services, or reach out to us at
DataLab-Support@elist.tufts.edu. Happy Mapping!
For more information about Tufts Data Labs or Data Lab Assistants, visit our website at DataLab.Tufts.edu
---
---
GIS and geospatial services at Tufts are provided by the Tufts Data Labs and Research Technology, Tufts Technology Services (TTS)