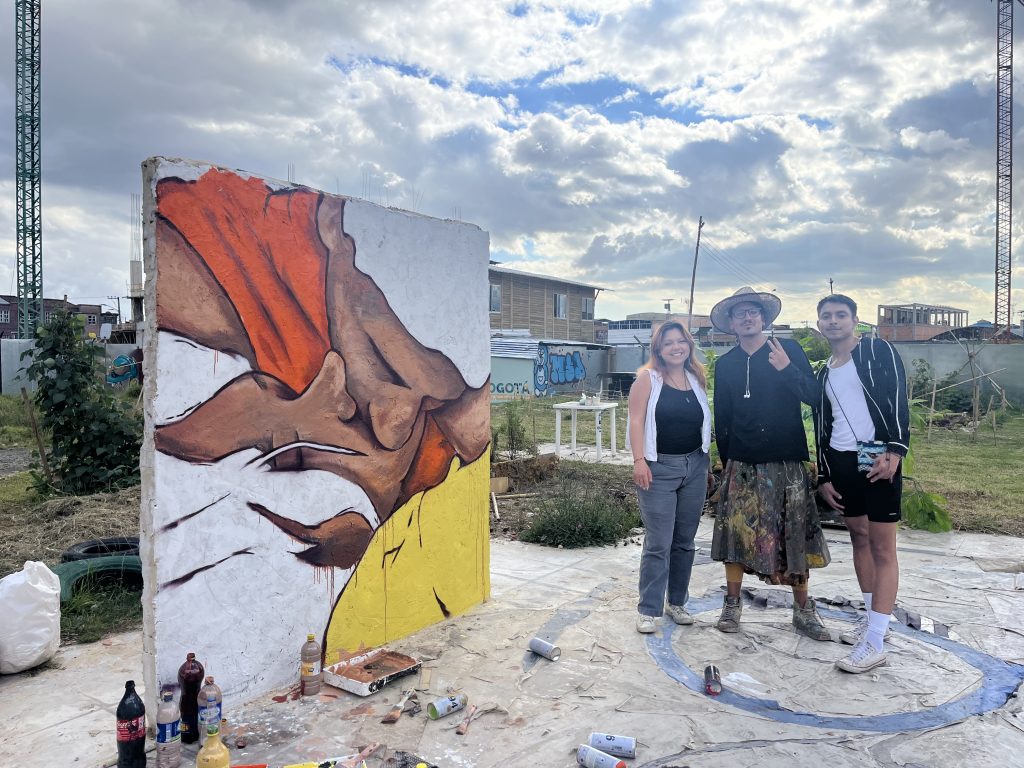 By: Audrey Jaramillo
Today, during my visit to Bogota, I had the incredible opportunity to conduct an interview with Gabriel Ortiz van Meerbeke, the author of the article titled "Graffiti takes its own space: Negotiated Consent and the Positionings of street artists and graffiti writers in Bogotá, Colombia." I was particularly thrilled about this interview since our research interests intersected, and I was eager to gain not only Gabriel's insights but also learn about his personal journey throughout his research. As it turns out, Gabriel currently serves as a cultural manager for the city of Bogota, which provided a fascinating alternative perspective, more focused on the government's involvement in commissioned art and the ongoing debate surrounding the legality and respect of graffiti.
After the interview, I was joined by Angel, where we went to visit Camilo Lopez, director of Vertigo Graffiti. The company is known for its exceptional work in designing and producing captivating public art. Our meeting with Camilo took place in the Bronx, a low-income neighborhood within Bogota. Camilo unveiled a new project—a remake of their infamous mural depicting a moment between a homeless couple sharing a kiss. This project is connected to the transformation the city of Bogota has planned for the Bronx.