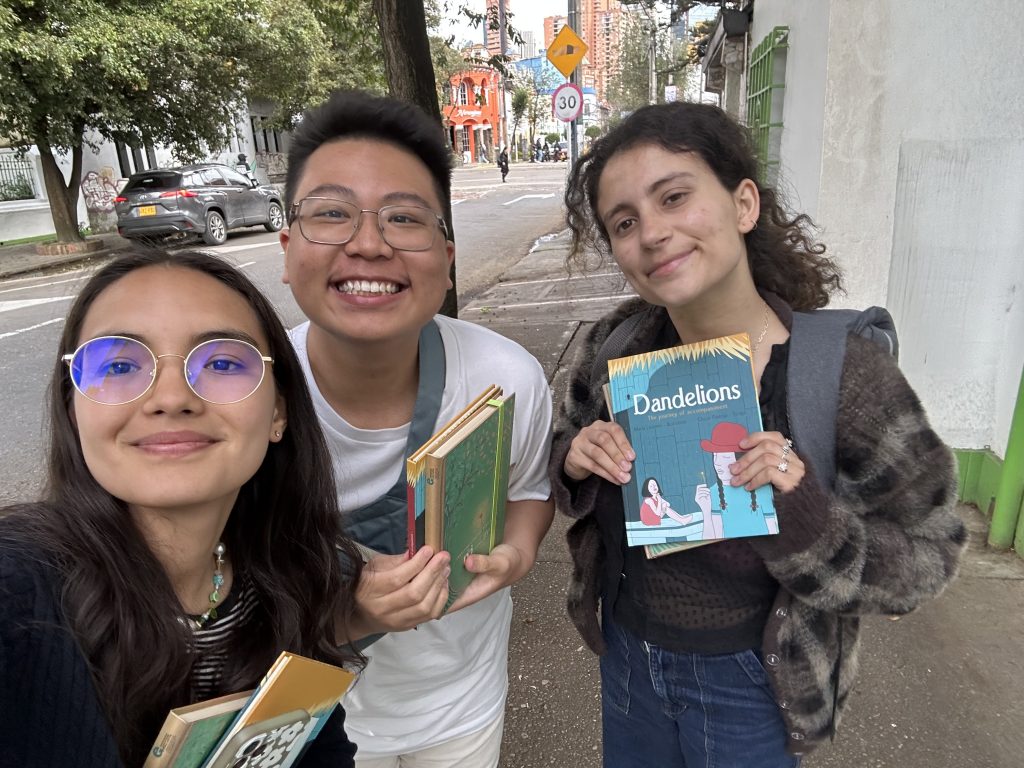 By: Liani Astacio
The morning was a day of a lot of prep. I continued to read articles and parts of books I brought on my topic to prepare myself to ask the right questions for my upcoming interview. My first interview of the trip was with someone from PBI international which provides accompaniment to human rights defenders in Colombia.
I met my contact through a Tufts alum and scheduled to meet him at their office. Once we got there, I was amazed by the structure of the office. It was a house with offices with in it. My contact later explained that since it's an international organization, some of their volunteers will live upstairs in the house while they are in Colombia. The house/office served as an important base for their operations. We went to the courtyard for our interview. I learned about the concept pf international accompaniment, which is when international volunteers will serve as a deterrent against violence against human rights defenders because the amplified attention a violent attack would bring in a place with international witnesses who could bring the event to the attention of the international governments they are a citizen of.
My contact described to me the strict procedures and protocols the organization has in order to maintain trust amongst both the human rights defenders they work with but also with the military. They never denounce anything and are non participatory in order to maintain legitimacy amongst all potential parties. Some human rights defenders wish the organization would take more of a stance on things, but in order to maintain their relationships and not interfere they cannot do that.
I learned a lot about the organizations relationships with foreign governments which are one of the main sources of their funding, and how the Norwegian federal ministry had been one of their main Allies. This set the stage for understanding the organization of my next interview Witnesses for Peace, which has a similar but also fundamentally different model. At the end of the day, my contact gave me a book on the history of international accompaniment in Colombia through their organization.