Congratulations and farewell to Dr. Lacey Hilliard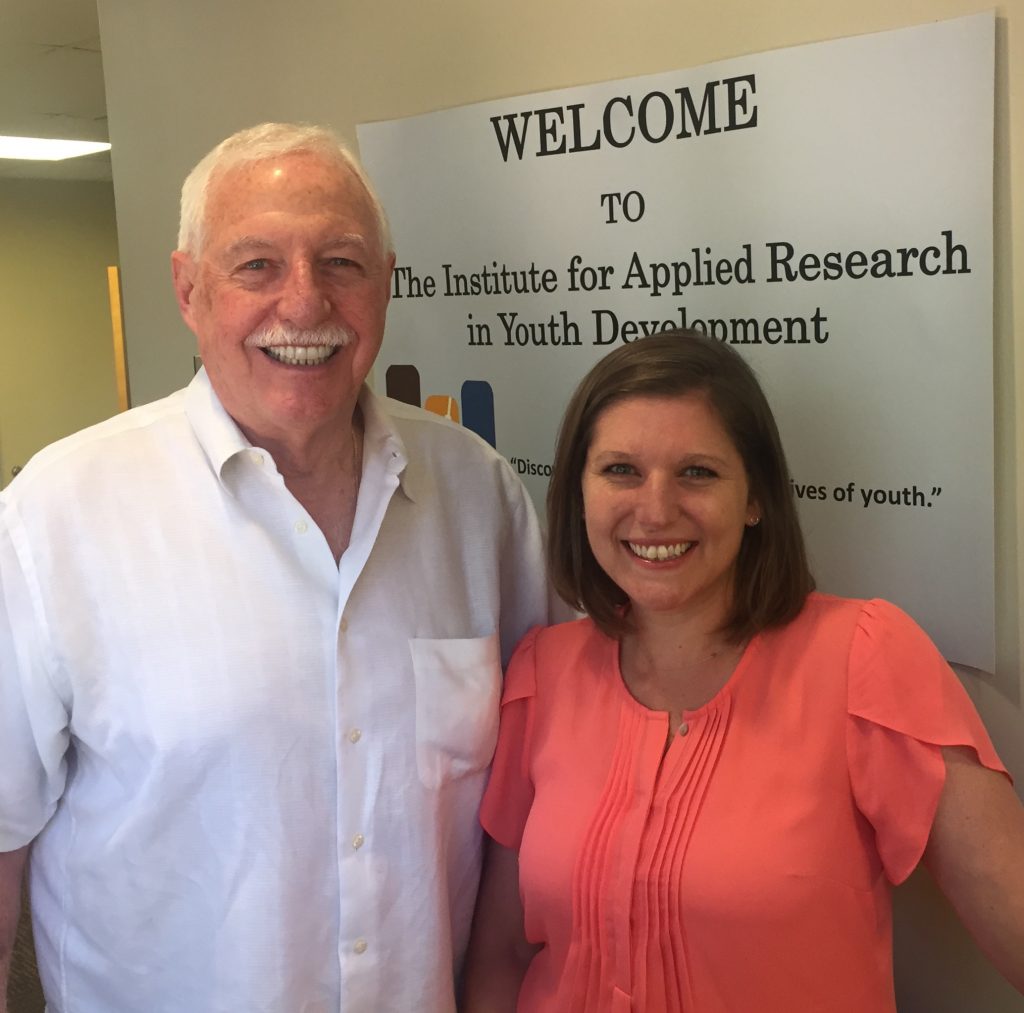 Lacey joined IARYD in 2012 as a Postdoctoral Fellow and has been a Research Assistant Professor since 2013. She earned her Ph.D. in Developmental Psychology from the Pennsylvania State University. In her role at IARYD, she helped to grow the lab's expertise and scholarship in early and middle childhood and in positive development through media and technology. Across multiple projects, she built connections with children, families, educators, and practitioners through community-based partnerships and longitudinal, mixed-method studies. She was a principal investigator on the Arthur Interactive Media Buddy Project, a collaboration with WGBH-Boston. In her most recent work, she has led the Quandary Curriculum Project, which is designed to help educators facilitate challenging conversations about ethical decisions through digital game play. She has served on master's and doctoral committees for students at IARYD, and lead multiple collaborative teams of research staff, students, and colleagues.
Lacey will begin her new position as assistant professor at Suffolk University this fall, focusing her attention on undergraduate education and the Applied Developmental Psychology PhD program, while continuing her research on helping children navigate difficult topics.
Lacey is a brilliant developmental scientist and a superb colleague, mentor, and teacher. Her upbeat and can-do attitude has been a wonderful resource for every member of IARYD. She will be a superb asset to Suffolk, we will miss her enormously, and we look forward to opportunities to continue to collaborate in the years ahead.