Tracking the #MurrowNewMedia19 Conversation
The inaugural Conference on New Media and Democracy sparked a global conversation about the role of new media and digital technology in democracy and governance around the world.
Over the course of the conference, the Murrow Center team conducted a social network analysis of the #MurrowNewMedia19 hashtag, which allowed us to track discussions on Twitter related to the conference. The below graphics illustrate the global reach of this conversation.
---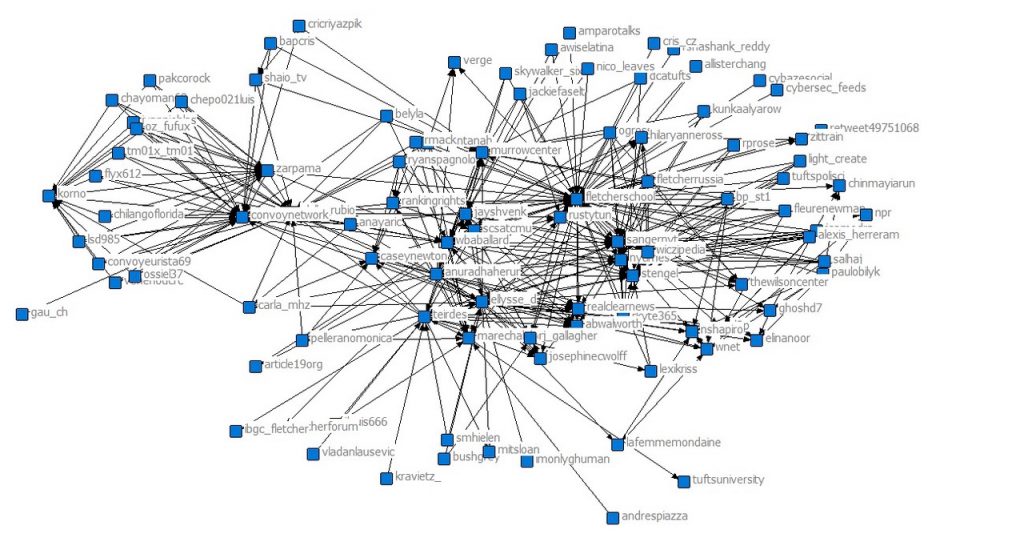 Orange = news media outlet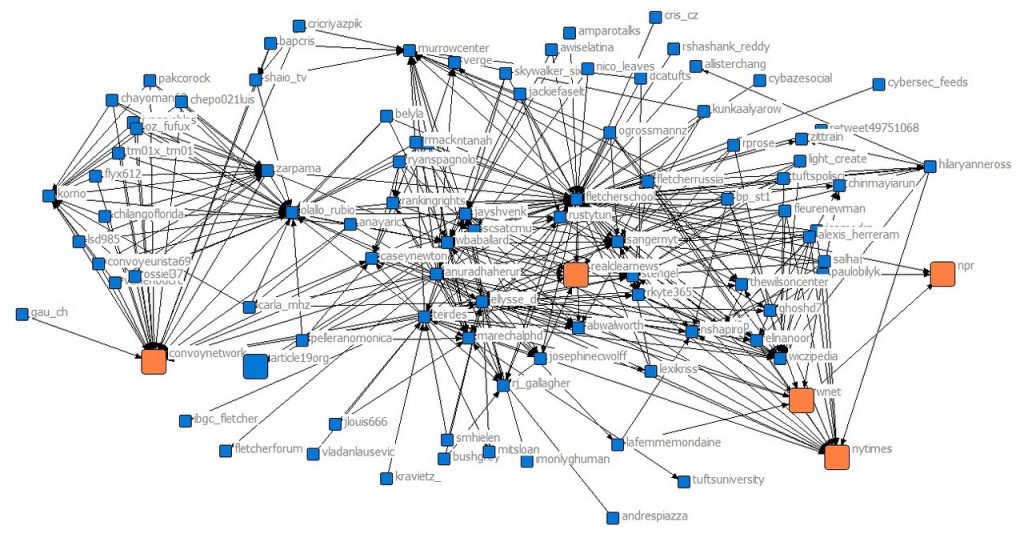 Network Analysis by Ben Ballard and Jayshree Venkatesan